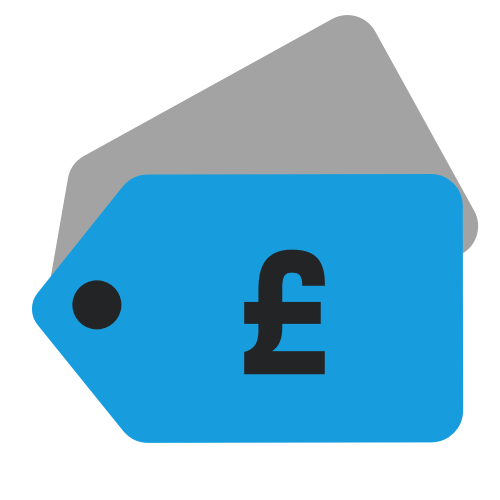 Deals
DEAL / T.Rex: The Albums Collection
Edsel's T. Rex The Albums Collection CD box is now available on Amazon UK significantly cheaper than it was previously.

The 10-CD box and contains all eight original T. Rex studio albums, plus two bonus CD of non-album tracks along with a 16-page booklet. 
At the time of writing this set is £36 having previously been listed at around the £47 mark. A vinyl version (without the bonus discs) is also available on Amazon on black vinyl (packaged in a silver box) or via the official T. Rex store as a coloured vinyl set (in a gold box).
---
---
CD Box track listing
CD1: T. REX
1. The Children Of Rarn
2. Jewel
3. The Visit
4. Childe
5. The Time Of Love Is Now
6. Diamond Meadows
7. Root Of Star
8. Beltane Walk
9. Is It Love?
10. One Inch Rock
11. Summer Deep
12. Seagull Woman
13. Suneye
14. The Wizard
15. The Children Of Rarn
CD2: ELECTRIC WARRIOR
1. Mambo Sun
2. Cosmic Dancer
3. Jeepster
4. Monolith
5. Lean Woman Blues
6. Get It On
7. Planet Queen
8. Girl
9. The Motivator
10. Life's A Gas
11. Rip Off
CD3: THE SLIDER
1. Metal Guru
2. Mystic Lady
3. Rock On
4. The Slider
5. Baby Boomerang
6. Spaceball Ricochet
7. Buick MacKane
8. Telegram Sam
9. Rabbit Fighter
10. Baby Strange
11. Ballrooms Of Mars
12. Chariot Choogle
13. Main Man
CD4: TANX
1. Tenement Lady
2. Rapids
3. Mister Mister
4. Broken Hearted Blues
5. Shock Rock
6. Country Honey
7. Electric Slim And The Factory Hen
8. Mad Donna
9. Born To Boogie
10. Life Is Strange
11. The Street And Babe Shadow
12. Highway Knees
13. Left Hand Luke And The Beggar Boys
CD5: ZINC ALLOY & THE HIDDEN RIDERS OF TOMORROW
1. Venus Loon
2. Sound Pit
3. Explosive Mouth
4. Galaxy
5. Change
6. Nameless Wildness
7. Teenage Dream
8. Liquid Gang
9. Carsmile Smith & The Old One
10. You Got To Jive To Stay Alive – Spanish Midnight
11. Interstellar Soul
12. Painless Persuasion v. The Meathawk Immaculate
13. The Avengers (Superbad)
14. The Leopards Featuring Gardenia & The Mighty Slug
CD6: BOLAN'S ZIP GUN
1. Light Of Love
2. Solid Baby
3. Precious Star
4. Token Of My Love
5. Space Boss
6. Think Zinc
7. Till Dawn
8. Girl In The Thunderbolt Suit
9. I Really Love You Babe
10. Golden Belt
11. Zip Gun Boogie
CD7: FUTURISTIC DRAGON
1. Futuristic Dragon (Introduction)
2. Jupiter Liar
3. Chrome Sitar
4. All Alone
5. New York City
6. My Little Baby
7. Calling All Destroyers
8. Theme For A Dragon (Instrumental)
9. Sensation Boulevard
10. Ride My Wheels
11. Dreamy Lady
12. Dawn Storm
13. Casual Agent
CD8: DANDY IN THE UNDERWORLD
1. Dandy In The Underworld
2. Crimson Moon
3. Universe
4. I'm A Fool To Love You Girl
5. I Love To Boogie
6. Visions Of Domino
7. Jason B. Sad
8. Groove A Little
9. The Soul Of My Suit
10. Hang-Ups
11. Pain & Love
12. Teen Riot Structure
CD9: BONUS DISC # 1
1. Cadilac
2. Thunderwing
3. Lady
4. Children Of The Revolution
5. Jitterbug Love
6. Sunken Rags
7. Solid Gold Easy Action
8. Xmas Riff
9. 20th Century Boy
10. Free Angel
11. The Groover
12. Midnight
13. Truck On (Tyke)
14. Sitting Here
15. Satisfaction Pony
CD10: BONUS DISC # 2
1. Blackjack
2. Squint Eye Mangle
3. Do You Wanna Dance?
4. Dock Of The Bay
5. London Boys
6. Laser Love
7. Life's An Elevator
8. To Know You Is To Love You (To Know Him Is To Love Him)
9. City Port
10. Dandy In The Underworld (Single Version)
11. Tame My Tiger
12. Celebrate Summer