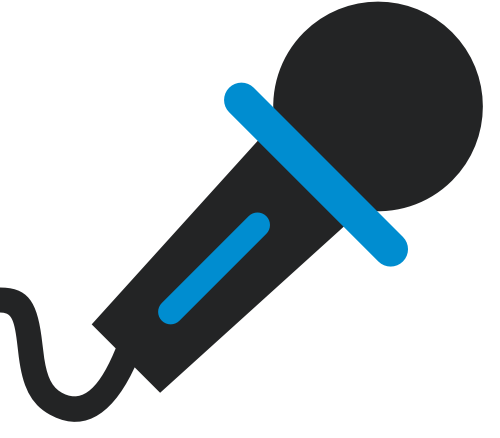 Interview
Howard Jones talks about the reissues of Human's Lib and Dream Into Action
Howard Jones speaks to SDE about the early days

Cherry Red have just reissued Howard Jones' first two albums, Human's Lib and Dream Into Action as massively expanded super deluxe edition box sets. Howard has been very involved in the process and recently, just before an intimate gig in central London, he sat down with SDE editor Paul Sinclair to discuss the excitement of the early days and the two albums in question…

SuperDeluxeEdition: What's your opinion your debut album, 'Human's Lib', 34 years on? What are your memories of that time?

Howard Jones: Well, it was the first time with me in the studio making a proper record with somebody who's called a producer. I didn't even know, really, what that role was even. The great, amazing good fortune for me was that Max Hole from WEA thought that I should make a record with Rupert Hine and Steven Tayler. That was just a genius move, I think. With Rupert's work, his solo work, they're always experimenting and doing new things and they were on the cutting edge of the technology. And I felt that I was there as well. So, they brought this incredible expertise to what I was intuitively doing out in pubs and clubs.

SDE:  You'd obviously built up a fair bit of kit, I imagine, by this point? In terms of synths and drum machines and things?

HJ: It was my live rig, it was the [Roland TR] 808 drum machine, it was the Pro-One [sequencer], Juno 60 [Roland synth], Jupiter 8 [another Roland synth] and couple of Prodigys (Moog synth]. Then I bought this old, second-hand mixer…everything I had went out on the road.

SDE:  Those songs for the first album, were they already written when you first went into the studio with Rupert?

HJ: They were all done. I was able to give him demos really. Well, when he came to the shows he would see that was my repertoire. So, we just chose… we didn't do all of them and there weren't that many. There was enough to fill a set. I know there were a couple of songs that I liked, but he thought wouldn't be appropriate for the tone of the album, and he was absolutely right. He was absolutely right about that, when I look back.

SDE: I hadn't realised, but with the first record, you had this collaboration with Bill Bryant… lyrically.

HJ: [slight pause] Yes, on some tracks. I think there are two or three [actually, six out of the ten tracks were co-written by Bryant].

SDE: How did that come about, was he a friend?

HJ: Yes, he was somebody that I knew during that time.

SDE: The technology… obviously that was a big part of it, wasn't it? Going into the studio, was Rupert all set up for that? Did he understand how it all worked – it was fairly new at the time wasn't it?

HJ: Yes, that's right. Nobody had done what I had done, live, with that sort of gear, but Rupert was totally up on it. He is a keyboard player and he's used synths on all his work and always been up on that, so it was perfect, really, to have Rupert. But, you know, at the end of the day, it's not really the technical side [that makes a] great record. Rupert was a proper producer in the sense that he knew how to get the best out of me. It's a psychology, it's enthusiasm and a psychology. He would only let me do four vocal takes, for instance. He wouldn't labour it at all, so he would capture the energy of that. I played a lot of the parts, on the first album, they weren't sequenced. All the bass parts were played and the obviously sequenced things – the things that go dugga, dugga, dugga – that nobody would want to play anyway, were coming from machines.

SDE: There must have still been some limitations in terms of what you could do. Obviously, now with laptops you can do more or less anything, but what were the limitations, if there were any?

HJ: Actually, I think it's like almost the opposite… because, I was speaking to Steve last week, and we were saying that, that's the first time that he worked, that he made a record on the SSL [Solid State Logic] in-line desk, with compression on every channel, and the ability to automate the mixes. I mean, nobody really … you can sort of emulate that on your computer, but not the hands-on way of a huge board. It was analogue tape that we were recording to and not digital and, but then everyone loves the sound of analogue tape [laughs]. It was almost like the opposite. We had more, rather than less, it was great.

SDE: And, tell me about the process of getting signed, because when I read back about acts from the early 1980s getting signed, it always sounds remarkably straightforward. I don't know whether that's just because you're all really talented guys and everyone was snapping you up. How quickly did that process happen for you and how easy was it?

HJ: Well, it seemed to take forever for me. I didn't know, I was completely naive about the process. I thought you make a tape and you take it up to London, and you go to reception and drop it off, or say "can I speak to the A&R man"? Of course, you'd never get to speak to an A&R man. But I did that. I went round … but then Dave Stopps  of 'Friars' [Friars Aylesbury was a local music club] decided to get involved in the project. He opened quite a few doors [and became Howard's manager]. We started to do things at the Marquee, like the residency and he got everyone down. But, in the end it wasn't any of those [people]…they all rejected it. They just didn't get a one man, electronic band… You come along with something original and there was Jed [mime artist Jed Hoile] of course, as well. So you've got that…

SDE: So, there wasn't a bidding war?

HJ: No, it wasn't at all, No, it was Paul Conroy, who was at Stiff Records at the time, who wanted to sign me. Stiff weren't sure about it, but Paul said, "If you don't sign him, I'm gone." [laughs]. So that was interesting. I was just about to sign with Stiff and then Paul got poached to go to Warner Brothers. So he said, "You've got to come with me." That was a big deal for me, so I did. I did a deal that was a very low advance that actually got recouped with the first single. So, it wasn't like a bidding war at all.



SDE: And, of course, that first single was quite a big hit. How prepared were you, had you thought about fame, being famous and people recognising you, was that even in your mind?

HJ: No, I don't think it was. Unless you grew up with it, with a family that was in the limelight…it certainly wasn't my experience. I mean, I had no idea what that would be like. So it was a shock when everywhere you went, you got chased by people.

SDE: Did you enjoy that?

HJ: Erm…[pause] it's yes and no really, isn't it? [laughs] Yes, I was able to do all the things I always dreamt of doing, making records and travelling the world, being on TV doing big gigs and all that… doing everything properly. At the same time I didn't like that amount of attention, it was too much attention. I remember slightly complaining once to Paul Conroy and he said, "Don't you ever do that. There's people would die to be in your position." And, I thought, "Yes, he's right."

SDE: And, when you went on Top of the Pops, that must have been quite a proud moment for you and family and friends?

HJ: Yes, it was because they knew I'd been working at it since I was tiny… to get there. I was 28 – past it really! Everyone suddenly saying, "Oh my God he's done it".

SDE: Do you think that they might have given up on you and not believed that you were going to do it?

HJ: [long pause] I don't know. I honestly can't answer that. I don't know what they thought.

SDE: The second album was only a year, almost to the day, after the first album came out, but in between, Warners still managed to squeeze out 'The 12-inch Album' and the 'Like to Get to Know You Well' single. So it was a crazy pace. Were you just gung-ho and going with it, or was there a feeling that you were on a conveyor belt and you couldn't really step off?

HJ: No, I was just thrilled to be there. I'd been waiting for such a long time to get there. It was literally 365 days a year – there wasn't one day off. But, it was SO exciting what we were doing, honestly. I couldn't do that pace now, I would want that. It lasted a decade really. I wouldn't really have wanted it to carry on after that. I don't think people can handle that, I mean, it's not natural. The only thing was, you're anxious about keeping it going. Especially with the success of 'Human's Lib', whether I could deliver it with 'Dream into Action'. I was not losing sleep or anything, but there was a lot of anxiety in me about that.

SDE: Yes, there's the whole second album syndrome thing, isn't there? Were you basically starting from zero or were there a few songs that carried over?

HJ: Nothing. There was literally nothing. I just started from scratch and wrote on the road, at the studio, and in the dressing room.



SDE: And, that middle single, 'I'd Like to Get to Know You Well'. I know it ended up, on the American version of 'Dream into Action' and it was on the CD of that album in the UK, but was there ever any discussion that that might be properly part of the second record, or were you just happy to keep that as something that was attached to the '12-inch album', as a bonus single, so to speak. What the thinking was around that?

HJ: I think it was the record company wanting to keep the momentum and not losing it with the first record. I think they'd probably seen that happen with artists and they really didn't want to do that. I think it was a wise move and, actually, it was Rob Dickens who picked up on that. He had heard me doing it live and said, "You really ought to do that."

SDE: Was your approach different in terms of the songs on the second album. There are some darker songs I think, like 'Assault and Battery', for example…

HJ: Yes, I suppose there are a couple of things. One is that I wanted to explore working with other musicians on this one a bit more. Adding things like cellos and backing vocals, brass.. but also realising that you do have a platform now and that there are things that you want to specifically say. That's always been my motivation. It's what the lyrics are about, but with things like 'Assault and Battery' that was really, really to the point. Having the courage to do that, knowing that it would ruffle a few feathers, but doing it [anyway].

SDE: Was there much backwards and forwards with the record company. Would you present them with what you thought was the album and they'd say, "No, you need another single on there," how was that process?

HJ: Yes, exactly as you describe [laughs]. I played it to them – 'Things Can Only Get Better', 'No One Is To Blame' – things that I thought could get on the radio and they looked stony-faced. They said, "There's nothing that will get on the radio with this." And that absolutely put the fear of God in me. So, I went away and wrote very quickly another song, 'Life in One Day', which ended up being a big hit in America, as well. It was a ploy to get me to push myself a bit more. I am glad, in a way.

SDE: And, of course, you went on to re-record 'No One is to Blame'. How did that come about? It ended up being a very bit hit for you in America, but why did that happen?

HJ: That did come from me, completely. I said to Rupert [Hine], "As much as I like the version on 'Dream Into Action' –  it's very stark and really effective – I think there's a version of this song that we could get on the radio." I wanted to be on the radio. I know some people didn't! I grew up listening to the radio from the age of nine. That was the Holy Grail for me, to be on the radio, [where] everyone can hear you, what you're doing. It's more satisfying than big record sales because you become part of the culture if you're on the radio. So we tried a few things, that are actually on the re-issues. We tried different versions of the song… I liked them, but it never quite worked. Then, I knew Phil [Collins] because I'd worked with him on the Princes Trust shows. He loved the song, so we did it in two weekends with Hugh Padgham, co-producing.



SDE: Let's talk about the re-issues then. I remember when you did the re-issues yourself you licensed them from Warners and did your own box sets.  First off, are you quite happy that Cherry Red have acquired your catalogue?

HJ: Let me say, first of all, that the remasters you're referring to, the things we did, I said [at the time], "You can't get my records. You can't buy them anymore," and it wasn't really 'box set thinking' about comprehensively revealing everything. It was like let's get these records available for people to buy. Whether on the road and also online. So it wasn't really an attempt to go 'box setting' if you know what I mean [laughs], it was [a case of], let's make the records available because you can't buy them anymore and Warner Brothers had totally lost interest.

SDE: Were you frustrated then, at Warners' inaction in terms of your catalogue at that point in time?

HJ: Yes… the fact that they didn't re-sign me after the five albums, was ludicrous, I think and typical, big company, short-term thinking. I am really pleased that Cherry Red, because they've done such a good job with the first two. They really are experts at it and I was really involved in absolutely every part of them. I chose the tracks. They presented me everything they found, and I went through everything. There were some things I couldn't bear to listen to. I said, "Look, there will be things I can't let go because it's just like, I can't listen to it myself. I don't want other people to have to go through that." Then there were things where I said, "This re-mix, surely it's not that different"? And they said, "Actually, this is a really interesting thing for people because they can hear a bit more of what's going on under the bonnet," so I went with that as well [laughs].

SDE: On the first album, you've recreated the demo tape. Tell me a little about that, you've actually got a physical cassette, haven't you within the box set. So what does that represent?

HJ: There was two versions of it. One was the ones I actually used to physically copy myself and colour the artwork from photocopied things. Those are quite rare now. Then we realised we needed to have a hundred of them made up, you know, cassettte duplication. Then we used to sell that at shows, and that was what kept us going. Kept food on the table. So, it's quite an important cassette for me.

SDE: It is interesting, because it there was very much a re-mix culture in the early '80's, wasn't there. Was that a process that you really enjoyed? Breaking down the songs, reconstructing them?

HJ: Really, really enjoyed it. It was probably the most fun [laughs] because you could let yourself go and, often I recorded lots of new parts, like jamming, over the top. That was really fun, I really enjoyed doing that.

SDE: Is there anything that really surprised you that you had completely forgotten about? Any unearthed song, any songs you'd forgotten about?

HJ: I hadn't heard the Kid Jensen session, since I recorded it. Never heard it properly anyway… and Cherry Red, they got access to the original tapes. I think it's the best version of 'New Song' ever. It has such energy and power in it. I am really excited about that. Then there was the rogue mix of 'New Song' that was only released in Portugal [laughs] that I only found out about when I turned up to do a TV show there and they put me on and put this track on and its about two or three BPM slower and quite lumpy compared to the proper version, but it's actually got quite a lot of character, so that got released there by mistake. The other thing that I think is really great, which I hadn't seen as well, is the 'Live in Japan' video. It was the one man show at its absolute peak. I'd taken it round the world and I really knew what I was doing by then. It's really well recorded and its really well filmed and that was a real shock when I saw that. It's just so cool. Sometimes, you look back on things and you, you have more objectivity the further you get away. At the time I found it quite difficult to watch myself and listen to myself being interviewed, or anything like that.

SDE: You put out a video collection where you remixed a lot of it into 5.1. Are you going to consider for the future, with Cherry Red, maybe doing some surround sound versions?

HJ: I absolutely want to. I've already  been talking to Steve about it. Steve Tayler who's already been doing some… well, he's done loads for me personally and he's been doing some work for Cherry Red as well. And as the person who actually recorded it and mixed it, he's the absolutely perfect person to do it. He'll know what … people don't want to hear it completely as another thing. They want to hear it as familiar but you can hear into the sound with 5.1.

SDE: The process of putting these reissues together must have been fascinating. It's your own personal history isn't it?

HJ: It is, and now, you can view it almost as another … as you would another artist. It's interesting. But also what was really great for me, whilst I was going back and listening to all this, I am making a new album…

SDE: …Has this process of looking at your early albums influenced the new record?

HJ: Yes, definitely. I was thinking, "What is it that people actually like about my work that makes me different to other people?" I was analysing that a bit more, because I am making a very electronic record.

SDE: That sounds really good. Sometimes at the beginning, there's more simplicity and directness and as people's careers go on, things get more complicated. Or maybe people over-think things a bit…

HJ: That's right, that can happen. I do get a bit complicated sometimes, but there's both in this new record. There's quite complex stuff and then there's straightforward, one idea presented to you at a time stuff, which I think was very much the case with 'Human's Lib'.

SDE: I look forward to that. Is that album going to be out next year?

HJ: Yes, it's coming out in May.

---
Thanks to Howard Jones who was talking to Paul Sinclair for SDE. The reissues of Human's Lib and Dream Into Action are out now.

Watch the SDE unboxing video of super deluxe box sets.












Single CD remasters
Human's Lib 3CD+2DVD+LP+Cassette Super Deluxe Edition

DISC ONE: (CD)

1. CONDITIONING
2. WHAT IS LOVE?
3. PEARL IN THE SHELL
4. HIDE & SEEK
5. HUNT THE SELF
6. NEW SONG
7. DON'T ALWAYS LOOK AT THE RAIN
8. EQUALITY
9. NATURAL
10. HUMAN'S LIB
11. CHINA DANCE
12. NEW SONG (PORTUGUESE 7″ SINGLE MIX)**
13. WHAT IS LOVE? (ROUGH MIX) *
14. DON'T PUT THESE CURSES ON ME (INSTRUMENTAL) *
15. HUMAN'S LIB (FARMYARD MIX) *
16. PEARL IN THE SHELL (ROUGH MIX) *
17. NEW SONG (MIX TAKE 1) *

DISC TWO: (CD)

1. NEW SONG (ALTERNATIVE 12″)
2. WHAT IS LOVE? (EXTENDED MIX)
3. HIDE & SEEK (EXTENDED VERSION)
4. PEARL IN THE SHELL (US 12″ MIX)
5. CONDITIONING (ORIGINAL MIX)
6. NEW SONG (NEW EXTENDED MIX) *
7. HUNT THE SELF (LIVE AT THE MARQUEE) *
8. BOUNCE RIGHT BACK (INSTRUMENTAL) *
9. TOTAL CONDITIONING *
10. LAW OF THE JUNGLE ***
11. ALWAYS ASKING QUESTIONS (ROUGH MIX) *
12. EQUALITY (ROUGH MIX) *
13. HIDE & SEEK (ROUGH MIX) *

DISC THREE: (DVD)

1. CONDITIONING (REHEARSAL AT THE GORDON ARMS, HIGH WYCOMBE)
2. HUMAN'S LIB (REHEARSAL AT THE GORDON ARMS, HIGH WYCOMBE)
3. EQUALITY (REHEARSAL AT THE GORDON ARMS, HIGH WYCOMBE)
4. RISK (LIVING ROOM DEMO)
5. DREAMS OF A BETTER PLACE (LIVING ROOM DEMO)
6. LOVE?(LIVING ROOM DEMO)
7. ALWAYS ASKING QUESTIONS (PROMO VIDEO)
8. NEW SONG (TOP OF THE POPS BROADCAST 22ND SEPTEMBER 1983)
9. WHAT IS LOVE? (TOP OF THE POPS BROADCAST 8TH DECEMBER 1983)
10. WHAT IS LOVE? (OXFORD ROAD SHOW BROADCAST ON 6TH JANUARY 1984)
11. HIDE AND SEEK (LIVE)(TOP OF THE POPS BROADCAST 8TH MARCH 1984)
12. EQUALITY (OLD GREY WHISTLE TEST BROADCAST 9TH MARCH 1984)
13. DON'T ALWAYS LOOK AT THE RAIN (OLD GREY WHISTLE TEST BROADCAST 9TH MARCH 1984)
14. PEARL IN THE SHELL (TOP OF THE POPS BROADCAST 7TH JUNE 1984)

PROMO VIDEOS
15. NEW SONG
16. WHAT IS LOVE?
17. HIDE AND SEEK
18. PEARL IN THE SHELL
19. LIKE TO GET TO KNOW YOU WELL (LONDON VERSION)

DISC FOUR: (PICTURE DISC LP)

SIDE ONE
1. CONDITIONING
2. WHAT IS LOVE?
3. PEARL IN THE SHELL
4. HIDE & SEEK
5. HUNT THE SELF

SIDE TWO
1. NEW SONG
2. DON'T ALWAYS LOOK AT THE RAIN
3. EQUALITY
4. NATURAL
5. HUMAN'S LIB

DISC FIVE: PREVIOUSLY UNRELEASED AND REMASTERED TRACKS (CD)

1. NEW SONG (NEW FARMYARD MIX) *
2. ALWAYS ASKING QUESTIONS (FARMYARD MIX) *
3. EQUALITY (FARMYARD MIX) *
4. NEW SONG (NEW VERSION) ***
5. LOVE? (EARLY VERSION OF WHAT IS LOVE?) *
6. TAO TE CHING ***
7. CHANGE THE MAN ***
8. BOUNCE RIGHT BACK (LIVE AT THE MARQUEE) **
9. NEW SONG (EXTENDED)
10.IT JUST DOESN'T MATTER ***
11.DON'T ALWAYS LOOK AT THE RAIN (ROUGH MIX) *
12.NEW SONG (NEW MIX VERSION 2) *

KID JENSEN BBC SESSIONS
13.DON'T PUT THESE CURSES ON ME *
14.NATURAL *
15.NEW SONG *
16.HUMAN'S LIB *

* PREVIOUSLY UNRELEASED
** PREVIOUSLY UNRELEASED DIGITALLY
*** PREVIOUSLY UNRELEASED REMASTERED

DISC SIX: CASSETTE

SIDE ONE
1. HUMAN'S LIB *
2. LOVE? *

SIDE TWO
1. RISK *
2. ALWAYS ASKING QUESTIONS *

* PREVIOUS UNRELEASED

DISC SEVEN: HOWARD JONES LIVE IN JAPAN (DVD)
1. NEW SONG
2. TAO TE CHING
3. HUNT THE SELF
4. PEARL IN THE SHELL
5. BOUNCE RIGHT BACK
6. HIDE & SEEK
7. ALWAYS ASKING QUESTIONS
8. DREAMS OF A BETTER PLACE
9. LIKE TO GET TO KNOW YOU WELL
10. EQUALITY
11. NATURAL
12. CONDITIONING
13.DON'T ALWAYS LOOK AT THE RAIN
14.WHAT IS LOVE?


Human's Lib / limited white vinyl

SIDE ONE
1. CONDITIONING
2. WHAT IS LOVE?
3. PEARL IN THE SHELL
4. HIDE & SEEK
5. HUNT THE SELF

SIDE TWO
1. NEW SONG
2. DON'T ALWAYS LOOK AT THE RAIN
3. EQUALITY
4. NATURAL
5. HUMAN'S LIB


Human's Lib 2CD+DVD Deluxe Edition

DISC ONE: (CD)

1. CONDITIONING
2. WHAT IS LOVE?
3. PEARL IN THE SHELL
4. HIDE & SEEK
5. HUNT THE SELF
6. NEW SONG
7. DON'T ALWAYS LOOK AT THE RAIN
8. EQUALITY
9. NATURAL
10. HUMAN'S LIB
11. CHINA DANCE
12. NEW SONG (PORTUGUESE 7″ SINGLE MIX)**
13. WHAT IS LOVE? (ROUGH MIX) *
14. DON'T PUT THESE CURSES ON ME (INSTRUMENTAL) *
15. HUMAN'S LIB (FARMYARD MIX) *
16. PEARL IN THE SHELL (ROUGH MIX) *
17. NEW SONG (MIX TAKE 1) *

DISC TWO: (CD)

1. NEW SONG (ALTERNATIVE 12″)
2. WHAT IS LOVE? (EXTENDED MIX)
3. HIDE & SEEK (EXTENDED VERSION)
4. PEARL IN THE SHELL (US 12″ MIX)
5. CONDITIONING (ORIGINAL MIX)
6. NEW SONG (NEW EXTENDED MIX) *
7. HUNT THE SELF (LIVE AT THE MARQUEE) *
8. BOUNCE RIGHT BACK (INSTRUMENTAL) *
9. TOTAL CONDITIONING *
10. LAW OF THE JUNGLE ***
11. ALWAYS ASKING QUESTIONS (ROUGH MIX) *
12. EQUALITY (ROUGH MIX) *
13. HIDE & SEEK (ROUGH MIX) *

DISC THREE: (DVD)

1. CONDITIONING (REHEARSAL AT THE GORDON ARMS, HIGH WYCOMBE)
2. HUMAN'S LIB (REHEARSAL AT THE GORDON ARMS, HIGH WYCOMBE)
3. EQUALITY (REHEARSAL AT THE GORDON ARMS, HIGH WYCOMBE)
4. RISK (LIVING ROOM DEMO)
5. DREAMS OF A BETTER PLACE (LIVING ROOM DEMO)
6. LOVE?(LIVING ROOM DEMO)
7. ALWAYS ASKING QUESTIONS (PROMO VIDEO)
8. NEW SONG (TOP OF THE POPS BROADCAST 22ND SEPTEMBER 1983)
9. WHAT IS LOVE? (TOP OF THE POPS BROADCAST 8TH DECEMBER 1983)
10. WHAT IS LOVE? (OXFORD ROAD SHOW BROADCAST ON 6TH JANUARY 1984)
11. HIDE AND SEEK (LIVE)(TOP OF THE POPS BROADCAST 8TH MARCH 1984)
12. EQUALITY (OLD GREY WHISTLE TEST BROADCAST 9TH MARCH 1984)
13. DON'T ALWAYS LOOK AT THE RAIN (OLD GREY WHISTLE TEST BROADCAST 9TH MARCH 1984)
14. PEARL IN THE SHELL (TOP OF THE POPS BROADCAST 7TH JUNE 1984)

PROMO VIDEOS
15. NEW SONG
16. WHAT IS LOVE?
17. HIDE AND SEEK
18. PEARL IN THE SHELL
19. LIKE TO GET TO KNOW YOU WELL (LONDON VERSION)

 


Human's Lib single CD remaster

1. CONDITIONING
2. WHAT IS LOVE?
3. PEARL IN THE SHELL
4. HIDE & SEEK
5. HUNT THE SELF
6. NEW SONG
7. DON'T ALWAYS LOOK AT THE RAIN
8. EQUALITY
9. NATURAL
10. HUMAN'S LIB
11. CHINA DANCE


Dream Into Action 3CD+2DVD+LP Super Deluxe Edition

DISC ONE (CD)

1. THINGS CAN ONLY GET BETTER
2. LIFE IN ONE DAY
3. DREAM INTO ACTION
4. NO ONE IS TO BLAME
5. LOOK MAMA
6. ASSAULT AND BATTERY
7. AUTOMATON
8. IS THERE A DIFFERENCE?
9. ELEGY
10. SPECIALTY
11. WHY LOOK FOR THE KEY
12. HUNGER FOR THE FLESH
13. BOUNCE RIGHT BACK
14. LIKE TO GET TO KNOW YOU WELL
15. NO ONE IS TO BLAME (REMAKE) *
16. LIKE TO GET TO KNOW YOU WELL (DEMO RECORDED IN HOWARD'S FRONT ROOM) *
17. NO ONE IS TO BLAME (THE LONG MIX) (JANICE LONG BBC SESSION) **

DISC TWO (CD):

1. NO ONE IS TO BLAME (SINGLE MIX)
2. LIKE TO GET TO KNOW YOU WELL (INTERNATIONAL REMIX)
3. THINGS CAN ONLY GET BETTER (EXTENDED MIX)
4. LOOK MAMA (UK EXTENDED MIX) **
5. LIFE IN ONE DAY PT 1
6. LIFE IN ONE DAY PT 2
7. NO ONE IS TO BLAME (EXTENDED MIX)
8. LEARNING HOW TO LOVE *
9. BOOM BAP RESPITE ***
10. THE CHASE ***
11. NO ONE IS TO BLAME (LAMBS & PLANES MIX) *
12. BOUNCE RIGHT BACK (CAUSE & EFFECT REMIX)

* PREVIOUSLY UNRELEASED
** PREVIOUSLY UNRELEASED DIGITALLY
*** PREVIOUSLY UNRELEASED REMASTERED

DISC THREE (DVD):

1. NO ONE IS TO BLAME (OLD GREY WHISTLE TEST BROADCAST 29TH JANUARY 1985)
2. THINGS CAN ONLY GET BETTER (OLD GREY WHISTLE TEST BROADCAST 29TH JANUARY 1985)
3. LOOK MAMA (OLD GREY WHISTLE TEST BROADCAST 29TH JANUARY 1985)
4. THINGS CAN ONLY GET BETTER (TOP OF THE POPS BROADCAST 21ST FEBRUARY 1985)
5. LOOK MAMA (WOGAN BROADCAST 24TH APRIL 1985)
6. NO ONE IS TO BLAME (WOGAN BROADCAST 7TH MARCH 1986)

PROMO VIDEOS
7. LIKE TO GET TO KNOW YOU WELL (US VERSION)
8. THINGS CAN ONLY GET BETTER
9. LOOK MAMA
10. LIFE IN ONE DAY
11. NO ONE IS TO BLAME
12. LIFE IN ONE DAY (ALTERNATE BROADCAST VERS.)

DISC FOUR: PICTURE DISC LP

SIDE ONE
1. THINGS CAN ONLY GET BETTER
2. LIFE IN ONE DAY
3. DREAM INTO ACTION
4. NO ONE IS TO BLAME
5. LOOK MAMA
6. ASSAULT AND BATTERY

SIDE TWO
1. AUTOMATON
2. IS THERE A DIFFERENCE?
3. ELEGY
4. SPECIALTY
5. WHY LOOK FOR THE KEY
6. HUNGER FOR THE FLESH

DISC FIVE: THE FARMYARD SESSIONS PLUS UNRELEASED AND REMASTERED TRACKS (CD)

1. THINGS CAN ONLY GET BETTER (EARLY VERSION) (FARMYARD SESSIONS)*
2. DREAM INTO ACTION (EARLY VERSION) (FARMYARD SESSIONS)*
3. NO ONE IS TO BLAME (EARLY VERSION) (FARMYARD SESSIONS)*
4. LOOK MAMA (EARLY VERSION) (FARMYARD SESSIONS)*
5. ASSAULT & BATTERY (EARLY VERSION) (FARMYARD SESSIONS)*
6. AUTOMATON (ROBOT MAN) (INSTRUMENTAL) (FARMYARD SESSIONS)*
7. IS THERE A DIFFERENCE? (EARLY VERSION) (FARMYARD SESSIONS)*
8. ELEGY (EARLY VERSION) (FARMYARD SESSIONS)*
9. SPECIALTY (EARLY VERSION) (FARMYARD SESSIONS)*
10. WHY LOOK FOR THE KEY? (EARLY VERSION) (FARMYARD SESSIONS)*
11. HUNGER FOR THE FLESH (EARLY VERSION) (FARMYARD SESSIONS)*
12. LIKE TO GET TO KNOW YOU WELL (ALTERNATIVE MIX)***
13. THINGS CAN ONLY GET BETTER (REMIXED)*
14. NO ONE IS TO BLAME (TV MIX)*
15. THINGS CAN ONLY GET BETTER (RADIO MIX)*
16. YOU JAZZY NORK!***

* PREVIOUSLY UNRELEASED
*** PREVIOUSLY UNRELEASED REMASTERED

DISC SIX: DVD

LAST WORLD DREAM – LIVE IN CONCERT
1. PEARL IN THE SHELL
2. YOU KNOW I LOVE YOU (DON'T YOU?)
3. LIKE TO GET TO KNOW YOU WELL
4. NO ONE IS TO BLAME
5. LIFE IN ONE DAY
6. LOOK MAMA
7. WILL YOU STILL BE THERE?
8. ALWAYS ASKING QUESTIONS
9. HIDE & SEEK
10. DREAM INTO ACTION
11. WHAT IS LOVE?
12. NEW SONG
13. THINGS CAN ONLY GET BETTER


Dream Into Action limited edition coloured vinyl

SIDE ONE
1. THINGS CAN ONLY GET BETTER
2. LIFE IN ONE DAY
3. DREAM INTO ACTION
4. NO ONE IS TO BLAME
5. LOOK MAMA
6. ASSAULT AND BATTERY

SIDE TWO
1. AUTOMATON
2. IS THERE A DIFFERENCE?
3. ELEGY
4. SPECIALTY
5. WHY LOOK FOR THE KEY
6. HUNGER FOR THE FLESH


Dream Into Action 2CD+DVD digipak deluxe

DISC ONE:

1. THINGS CAN ONLY GET BETTER
2. LIFE IN ONE DAY
3. DREAM INTO ACTION
4. NO ONE IS TO BLAME
5. LOOK MAMA
6. ASSAULT AND BATTERY
7. AUTOMATON
8. IS THERE A DIFFERENCE?
9. ELEGY
10. SPECIALTY
11. WHY LOOK FOR THE KEY
12. HUNGER FOR THE FLESH
13. BOUNCE RIGHT BACK
14. LIKE TO GET TO KNOW YOU WELL
15. NO ONE IS TO BLAME (REMAKE) *
16. LIKE TO GET TO KNOW YOU WELL (DEMO RECORDED IN HOWARD'S FRONT ROOM) *
17. NO ONE IS TO BLAME (THE LONG MIX) (JANICE LONG BBC SESSION) **

DISC TWO:

1. NO ONE IS TO BLAME (SINGLE MIX)
2. LIKE TO GET TO KNOW YOU WELL (INTERNATIONAL REMIX)
3. THINGS CAN ONLY GET BETTER (EXTENDED MIX)
4. LOOK MAMA (UK EXTENDED MIX) **
5. LIFE IN ONE DAY PT 1
6. LIFE IN ONE DAY PT 2
7. NO ONE IS TO BLAME (EXTENDED MIX)
8. LEARNING HOW TO LOVE *
9. BOOM BAP RESPITE ***
10. THE CHASE ***
11. NO ONE IS TO BLAME (LAMBS & PLANES MIX) *
12. BOUNCE RIGHT BACK (CAUSE & EFFECT REMIX)

* PREVIOUSLY UNRELEASED
** PREVIOUSLY UNRELEASED DIGITALLY
*** PREVIOUSLY UNRELEASED REMASTERED

DISC THREE:

1. NO ONE IS TO BLAME (OLD GREY WHISTLE TEST BROADCAST 29TH JANUARY 1985)
2. THINGS CAN ONLY GET BETTER (OLD GREY WHISTLE TEST BROADCAST 29TH JANUARY 1985)
3. LOOK MAMA (OLD GREY WHISTLE TEST BROADCAST 29TH JANUARY 1985)
4. THINGS CAN ONLY GET BETTER (TOP OF THE POPS BROADCAST 21ST FEBRUARY 1985)
5. LOOK MAMA (WOGAN BROADCAST 24TH APRIL 1985)
6. NO ONE IS TO BLAME (WOGAN BROADCAST 7TH MARCH 1986)

PROMO VIDEOS
7. LIKE TO GET TO KNOW YOU WELL (US VERSION)
8. THINGS CAN ONLY GET BETTER
9. LOOK MAMA
10. LIFE IN ONE DAY
11. NO ONE IS TO BLAME
12. LIFE IN ONE DAY (ALTERNATE BROADCAST VERS.)


Dream Into Action single CD remaster

1. THINGS CAN ONLY GET BETTER
2. LIFE IN ONE DAY
3. DREAM INTO ACTION
4. NO ONE IS TO BLAME
5. LOOK MAMA
6. ASSAULT AND BATTERY
7. AUTOMATON
8. IS THERE A DIFFERENCE?
9. ELEGY
10. SPECIALTY
11. WHY LOOK FOR THE KEY
12. HUNGER FOR THE FLESH
13. BOUNCE RIGHT BACK
14. LIKE TO GET TO KNOW YOU WELL