 News
Ash / 94-04: The 7″ Singles Box Set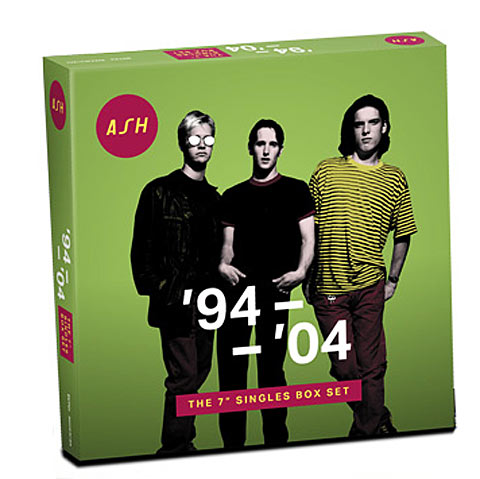 BMG will issue an 94-04: The 7″ Singles Box Set, an Ash vinyl collection compiling seven-inch singles issued between 1994 and 2004.

The box contains ten double A-side seven-inch singles, featuring all the hits, and has been compiled and curated by Ash. Vinyl has been mastered and cut by John Davis at Metropolis Studios, London.
This represents the first time Clones has been available on vinyl, since it was a download exclusive back in 2004. These boxes are limited and numbered (although it's not clear what the quantities are).
94-04: The 7″ Singles Box Set will be released on 31 May 2019.
1. Girl From Mars / Angel Interceptor
2. Goldfinger / Oh Yeah
3. A Life Less Ordinary / Jesus Says
4. Wild Surf / Numbskull
5. Jack Names The Planets / Petrol
6. Uncle Pat / Kung Fu
7. Shining Light / Burn Baby Burn
8. Sometimes / Candy
9. There's A Star / Envy
10. Clones / Orpheus
SuperDeluxeEdition.com helps fans around the world discover physical music and discuss releases. To keep the site free, SDE participates in various affiliate programs, including Amazon and earns from qualifying purchases.