 News
Beth Gibbons & Rustin Man / Out of Season vinyl reissue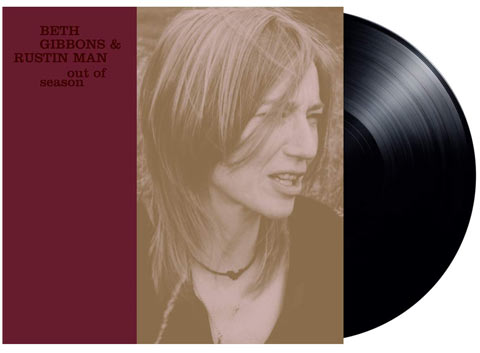 Out of Season, the album released by Portishead singer Beth Gibbons & former Talk Talk bassist Paul Webb (under the pseudonym Rustin Man), is to be reissued on vinyl in October.

The folk/jazz album was originally issued in 2002 (2003 in the US) and also features contributions from Gibbons' fellow Portishead bandmate Adrian Utley.
Out of Season has been remastered at Abbey Road Studios and is pressed on heavyweight vinyl. It has been out of print for a long time on vinyl and the cheapest copy on discogs at this moment in time is £90, so no doubt fans will welcome this reissue.
Out of Season is released on 11 October 2019 via Universal Music.
Side One
1.  Mysteries 4:39
2.  Tom the Model 3:41
3.  Show 4:26
4.  Romance 5:09
5.  Sand River 3:48
Side Two
1.  Spider Monkey 4:10
2.  Resolve 2:51
3.  Drake 3:54
4.  Funny Time of Year 6:48
5.  Rustin Man 4:20
SuperDeluxeEdition.com helps fans around the world discover physical music and discuss releases. To keep the site free, SDE participates in various affiliate programs, including Amazon and earns from qualifying purchases.