 News
Blur / 'Live at the BBC' 10-inch single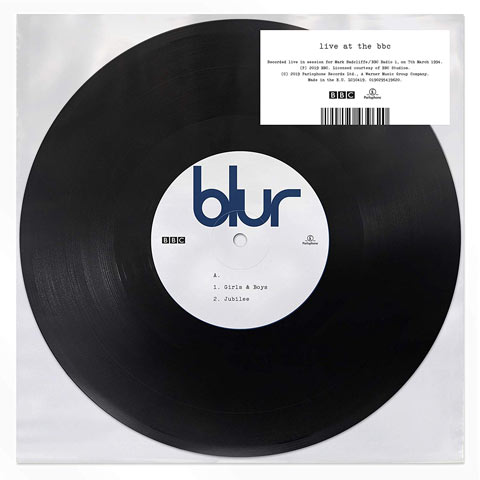 To mark the 25th anniversary of Blur's classic Parklife album, Parlophone are issuing Live at the BBC, a special four-track 10-inch vinyl EP.

The Parklife album was originally issued in April 1994 and this Live at the BBC record features four tracks – 'Girls & Boys,' 'Jubilee,' 'Trouble In The Message Centre,' 'Lot 105' – taken from a Mark Radcliffe Radio 1 session recorded live at the BBC in Manchester on 7 March 1994, just a few weeks ahead of Parklife's release (25 April 1994).
Live at the BBC is released on 2 August 2019. Before you ask, there is no CD version!
Compare prices and pre-order
Blur
Live At The BBC [VINYL]
You might also like
Compare prices and pre-order
Blur
Blur 21 - 21 disc box set
Compare prices and pre-order
Blur
Parklife - 2CD deluxe edition
Side 1
1. Girls & Boys (Live At The BBC)
2. Jubilee (Live At The BBC)
Side 2
1. Trouble In the Message (Live At The BBC)
2. Lot 105 (Live At The BBC)