 News
Bruce Springsteen / Vol 2 box set vinyl remasters available individually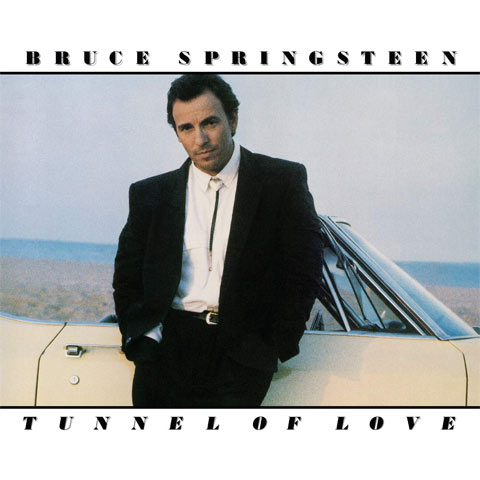 Sony will break open this year's Bruce Springsteen Album Collection, Vol. 2 vinyl box set and offer each remastered long-player individually, from next month.

The collection features albums released between 1987 and 1996 so that means the albums available individually are Tunnel of Love (1987), Human Touch (1992), Lucky Town (1992), MTV Plugged (1993), and The Ghost of Tom Joad (1995).
These are the new remasters of course (courtesy of Bob Ludwig and Springsteen's longtime engineer Toby Scott ) from the original analogue tapes and they've again used the  used the 'Plangent Process' playback system as part of this process.
Tunnel of Love and Human Touch are double albums and so the £18 price point is decent enough value. Sadly, the Japanese edition aside, as things stand, Sony have chosen not to issue these Springsteen remasters on CD, either as a box set or as individual releases.
All five of these vinyl remasters are released on 2 November 2018.
Tunnel of Love (1987) (2 LP)
Side 1
1. Ain't Got You
2. Tougher Than the Rest
3. All That Heaven Will Allow
Side: 2
1. Spare Parts
2. Cautious Man
3. Walk Like A Man
Side: 3
1. Tunnel of Love
2. Two Faces
3. Brilliant Disguise
Side: 4
1. One Step Up
2. When You're Alone
3. Valentine's Day
Human Touch (1992) (2 LP)
Side: 5
1. Human Touch
2. Soul Driver
3. 57 Channels (And Nothin' On)
Side: 6
1. Cross My Heart
2. Gloria's Eyes
3. With Every Wish
4. Roll of the Dice
Side: 7
1. Real World
2. All Or Nothin' At All
3. Man's Job
Side: 8
1. I Wish I Were Blind
2. The Long Goodbye
3. Real Man
4. Pony Boy
Lucky Town (1992) (1 LP)
Side: 9
1. Better Days
2. Lucky Town
3. Local Hero
4. If I Should Fall Behind
5. Leap Of Faith
Side: 10
1. The Big Muddy
2. Living Proof
3. Book Of Dreams
4. Souls Of The Departed
5. My Beautiful Reward
In Concert / MTV Plugged (1993) (2 LP)
Side: 11
1. Red Headed Woman
2. Better Days
3. Atlantic City
4. Darkness On the Edge of Town
Side: 12
1. Man's Job
2. Human Touch
3. Lucky Town
Side: 13
1. I Wish I Were Blind
2. Thunder Road
3. Light of Day
Side: 14
1. If I Should Fall Behind
2. Living Proof
3. My Beautiful Reward
The Ghost of Tom Joad (1995) (1 LP)
Side: 15
1. The Ghost of Tom Joad
2. Straight Time
3. Highway 29
4. Youngstown
5. Sinaloa Cowboys
6. The Line
Side: 16
1. Balboa Park
2. Dry Lightning
3. The New Timer
4. Across The Border
5. Galveston Bay
6. My Best Was Never Good Enough