 News
Coldplay / Parachutes on yellow vinyl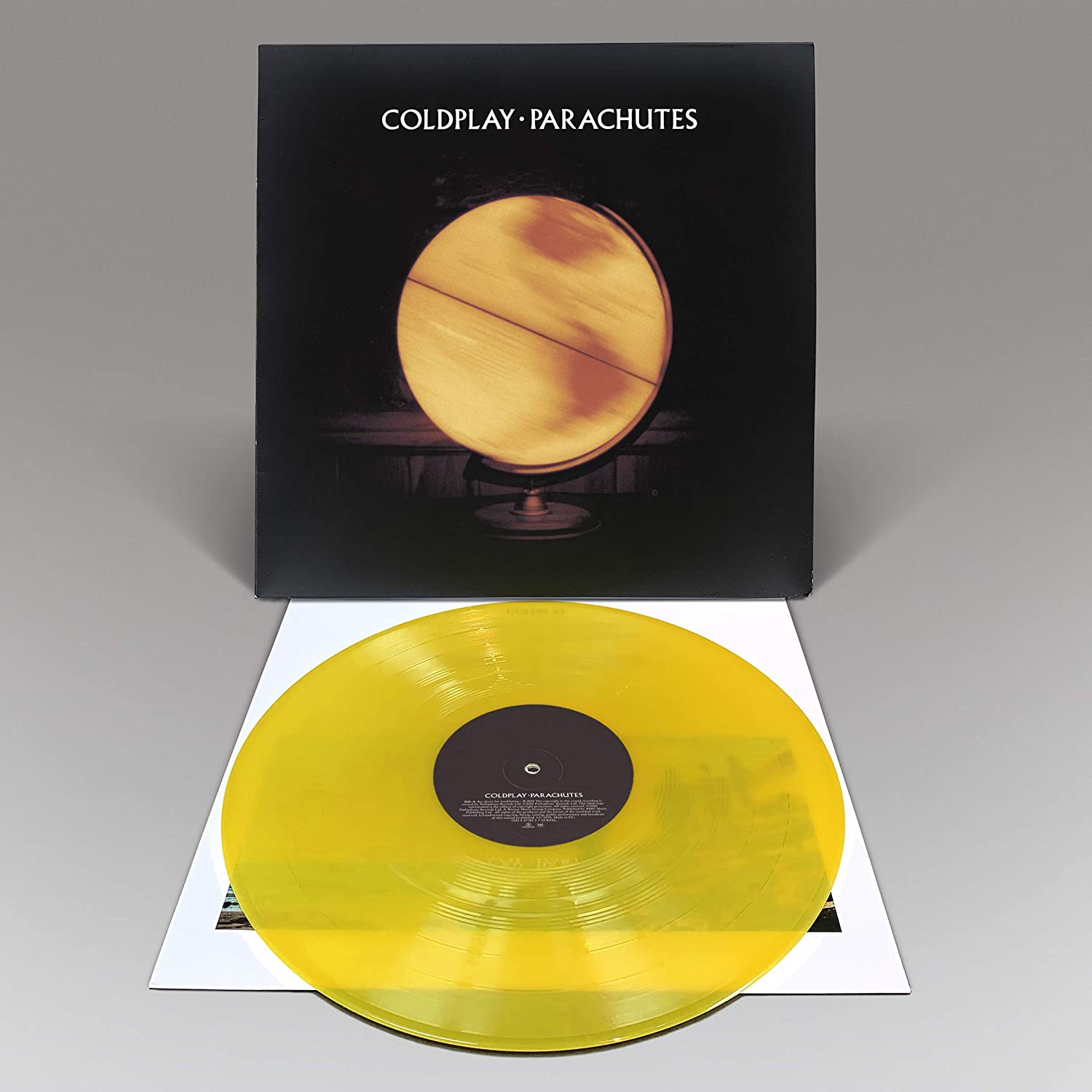 20th anniversary limited coloured vinyl
Coldplay's debut album Parachutes is being reissued by Parlophone on limited edition yellow vinyl for its 20th anniversary.

The album was issued on 10 July 2000 (20 years ago yesterday) and features the top ten hits 'Yellow' and 'Trouble'. Parachutes started a sequence of eight consecutive UK number one albums, which is impressive in anyone's books.
This is a heavyweight 180g pressing on translucent yellow vinyl. Before you ask, no I don't know how limited it is and Parlophone aren't saying.
This 20th anniversary coloured vinyl edition of Parachutes will be reissued on 20 November 2020.
Compare prices and pre-order
Coldplay
Parachutes - yellow vinyl
Side A.
1. Don't Panic
2. Shiver
3. Spies
4. Sparks
5. Yellow 
Side B.
1. Trouble
2. Parachutes
3. High Speed
4. We Never Change
5. Everything's Not Lost
6. Life Is For Living