 News
Eddie Piller presents The Mod Revival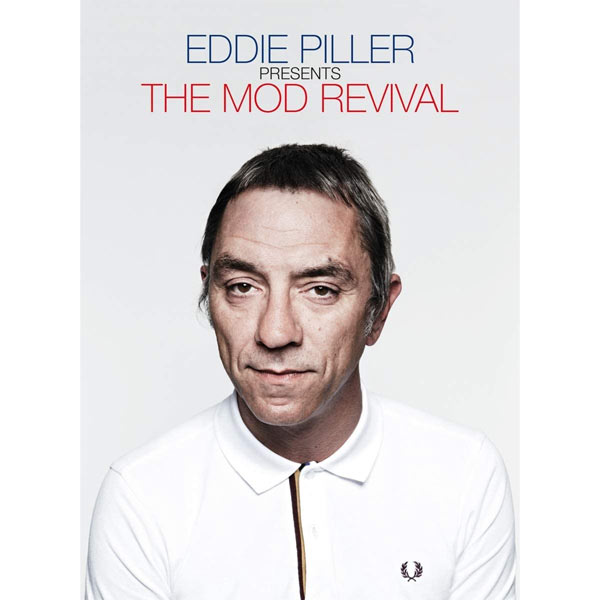 4CD and 2LP sets
Acid Jazz founder Eddie Piller, who has recently been collaborating on Jazz compilations with Martin Freeman, now turns his attention to the Mod movement by curating a new four-CD set (and 2LP vinyl), The Mod Revival.

This set is Piller's personal appraisal on what mod explosion of the late 70s and 80s means to him and he guides us through some of his favourite music from the scene, bringing together a massive 92 tracks including classics, rarities and under-appreciated gems.
The deluxe booklet includes his 5000-word essay describing what it meant to him and reproduces pages from his own scrapbooks, from his many years of gig-going.
The 2LP edition is pressed on red and blue vinyl and is inevitably truncated with 28 tracks.
The Mod Revival will be released on 25 September 2020 (was 18 Sep), via Edsel and Demon Records.
You might also like…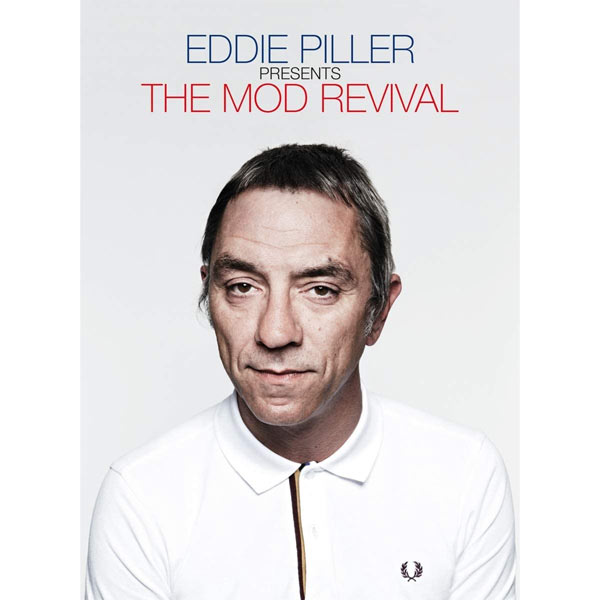 The Mod Revival 4CD set
CD 1
1. The Jam – I Got By In Time
2. The Jolt – I Can't Wait
3. The Inmates – Dirty Water
4. Purple Hearts – Frustration
5. Teen-Beats – Strength Of The Nation
6. The Chords – The British Way Of Life
7. New Hearts – Only A Fool
8. Speedball – No Survivors
9. The Circles – Opening Up
10. Back To Zero – Your Side Of Heaven
11. The Cigarettes – They're Back Again, Here They Come
12. The Users – Kicks In Style
13. Long Tall Shorty – Falling For You
14. Beggar – Don' Throw Your Life Away
15. The Mods – One Of The Boys
16. The Nips – Gabrielle
17. The Fixations – No Way Out
18. Untamed Youth – Untamed Youth
19. The Leepers – Paint A Day
20. Terry Tonik – Just A Little Mod
21. The Accidents – Blood Spattered With Guitars
22. The Two-Tone Pinks – Look But Don't Touch
23. Les Elite – Get A Job
CD 2
1. Secret Affair – Let Your Heart Dance
2. The Step – Let Me Be The One
3. Small Hours – Can't Do Without You
4. Dexy's Midnight Runners – Dance Stance
5. The Bureau – Let Him Have It
6. Nine Below Zero – Pack Fair & Square
7. Madness – The Prince
8. The Akrylyx – Smart Boy
9. The Media – South Coast Rockers
10. Dolly Mixture – New Look Baby
11. Squire – Does Stephanie Know
12. The Little Roosters – I Need A Witness
13. The Directions – Three Bands Tonight
14. Lambrettas – Go Steady
15. The Merton Parkas – Flat 19
16. Hidden Charms – Run For Your Money
17. The Crooks – Modern Boys
18. The Name – Fuck Art Let's Dance
19. The Reaction – I Can't Resist
20. The Killermeters – Why Should It Happen To Me
21. The Colours – The Dance
22. The Sets – Life On An Li
23. The Donkeys – What I Want
CD 3
1. The Long Ryders – Looking For Lewis And Clark
2. Scarlet Party – 101 Dam-Nations
3. Mood Six – Hanging Around
4. The Onlookers – You And I
5. The Same – Movements
6. The Times – I Helped Patrick Mcgoohan Escape
7. The Prisoners – The More That I Teach You
8. The Vips – The Quarter Moon
9. The Scene – Something That You Said
10. Solid State – Train To London Town
11. Small World – Love Is Dead
12. Sema 4 – Up Down And Around
13. Variations – Fight Back
14. 007 – Can You See Me
15. The Gents – The Faker
16. The Amber Squad – Can We Go Dancing?
17. Dr & The Medics – Round And Round
18. Heartbeats – Go
19. The Clues – No Vacancies
20. The Risk – Good Together
21. Little Murders – She Lets Me Know
22. The Kick – Stuck On The Edge
23. Statuto – Rabbia&Stile
CD 4
1. The Truth – Confusion (Hits Us Every Time)
2. Inspiral Carpets – Saturn 5
3. Ocean Colour Scene – The Day We Caught The Train
4. The Untouchables – Free Yourself
5. Makin' Time – Here Is My Number
6. Reflection – All I Want To Be
7. Five Thirty – Abstain
8. James Taylor Quartet – One Way Street
9. Daggermen – Ivor The Engine Driver
10. The Moment – Sticks & Stones
11. The Blades – Revelations Of Heartbreak
12. Fast Eddie – Shake A Tail Feather
13. Corduroy – E Type
14. Mother Earth – Stoned Woman
15. The Clique – Wormin'
16. The Rage – Come With Theones That You Know
17. Strangeways – All The Sounds Of Fear
18. Studio 68 – The Other Me
19. Dance Stance – The Other Side Of Paradise
20. Stupidity – Bend Don't Break
21. E Types – She Changes
22. The Mads – The Mods Are Back In Town
23. The Elements – Caught In A Storm
The Mod Revival 2LP vinyl
LP: 1
1. The Jam – I Got By In Time
2. Secret Affair – Let Your Heart Dance
3. Purple Hearts – Frustration
4. The Chords – The British Way Of Life
5. Long Tall Shorty – Falling For You
6. Teen-Beats – Strength Of The Nation
7. Madness – The Prince
8. The Directions – Three Tonight
9. Lambrettas – Go Steady
10. Back To Zero – Your Side Of Heaven
11. Small Hours – Can't Do Without You
12. The Circles – Opening Up
13. The Merton Parkas – Flat 19
14. Fast Eddie – Shake A Tail Feather
LP 2
1. Dexy's Midnight Runners – Dance Stance
2. The Truth – Confusion (Hits Us Every Time)
3. The Untouchables – Free Yourself
4. Makin' Time – Here Is My Number
5. James Taylor Quartet – One Way Street
6. The Clique – Wormin'
7. The Step – Let Me Be The One
8. The Prisoners – The More That I Teach You
9. The Times – I Helped Patrick Mcgoohan Escape
10. Squire – Does Stephanie Know
11. Small World – Love Is Dead
12. The Onlookers – You And I
13. Speedball – No Survivors
14. The Cigarettes – They're Back Again, Here They Come