 News
Flight of the Conchords / Live in London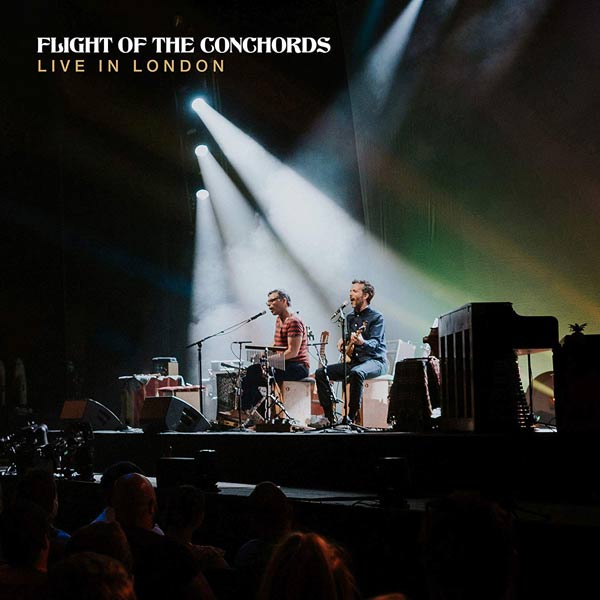 3LP vinyl box or 2CD audio sets
In 2018, ten years after the launch of their brilliant HBO series Flight of the Conchords, 'musical comedians' Bret McKenzie and Jermaine Clement staged a special Live in London event, which was again broadcast on HBO (and available for a while on Sky Arts in the UK). In March, this will be released as a 3LP vinyl package and a two-CD set.

Live in London was taped before a live audience at the Eventim Apollo and featured Bret and Jermaine performing songs from the sold-out UK and Ireland edition of 'Flight of the Conchords Sing Flight of the Conchords Tour' including the hilarious 'Father and Son' (see below), 'Summer of 1353' ("alas I have no ID on me, who even carries ID, it's 1353. I maketh not the rules, quoth he") and classics from the early era like 'Inner City Pressure', 'Robots' and 'Bowie'.
This audio sets are being issued by Sub Pop. At the moment there doesn't appear to be the opportunity to actually buy the filmed version on DVD or blu-ray, but presumably that will come at some point in the future.
Flight of the Conchords Live in London is released on vinyl and CD on 8 March 2019.
Compare prices and pre-order
Flight of the Conchords
Live in London - 3LP vinyl box
Compare prices and pre-order
Flight of the Conchords
Live in London - 2CD set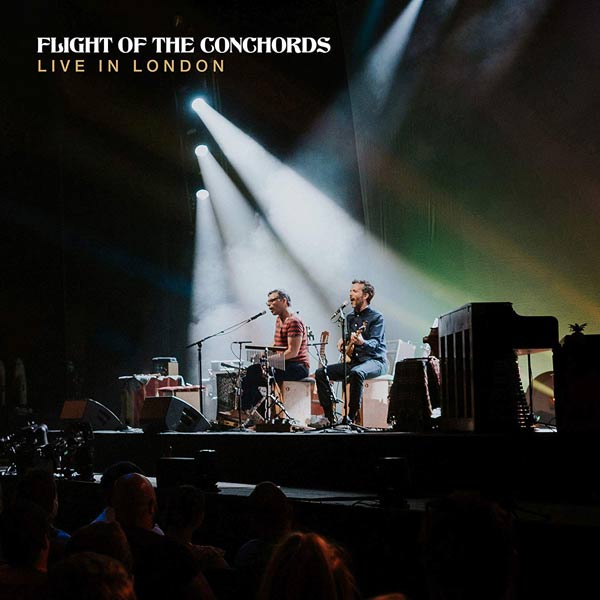 2CD edition
CD 1
1. Father and Son (Live in London)
2. Band Reunion (Live in London)
3. Iain and Deanna (Live in London)
4. Inner City Pressure (Live in London)
5. New Zealand Symphony Orchestra (Live in London)
6. Summer of 1353 (Live in London)
7. Complimentary Muffin (Live in London)
8. Stana (Live in London)
9. Stuck in a Lift (Live in London)
10. Foux du Fafa (Live in London)
11. Seagull (Live in London)
CD 2
1. Mutha'uckas – Hurt Feelings (Live in London)
2. One More Anecdote (Live in London)
3. Back on the Road (Live in London)
4. Thank You London (Live in London)
5. Bowie (Live in London)
6. Bus Driver (Live in London)
7. Tuning (Live in London)
8. Robots (Live in London)
9. Shady Rachel (Live in London)
10. Carol Brown (Live in London)
11. The Most Beautiful Girl (In the Room) [Live in London]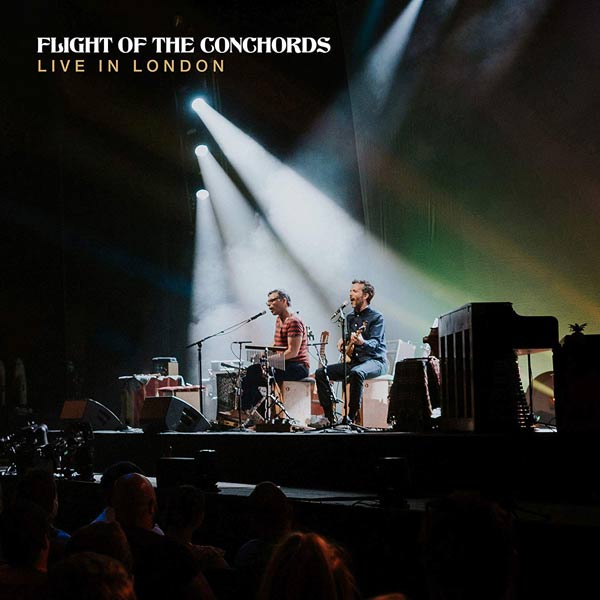 3LP vinyl
Side 1
1. Father and Son (Live in London)
2. Band Reunion (Live in London)
3. Iain and Deanna (Live in London)
4. Inner City Pressure (Live in London)
Side 2
1. New Zealand Symphony Orchestra (Live in London)
2. Summer of 1353 (Live in London)
3. Complimentary Muffin (Live in London)
4. Stana (Live in London)
Side 3
1. Stuck in a Lift (Live in London)
2. Foux du Fafa (Live in London)
3. Seagull (Live in London)
4. Mutha'uckas – Hurt Feelings (Live in London)
Side 4
1. One More Anecdote (Live in London)
2. Back on the Road (Live in London)
3. Thank You London (Live in London)
4. Bowie (Live in London)
5. Bus Driver (Live in London)
Side 5
1. Tuning (Live in London)
2. Robots (Live in London)
3. Shady Rachel (Live in London)
4. Carol Brown (Live in London)
5. The Most Beautiful Girl (In the Room) [Live in London]