 News
Joy Division / Closer reissued on clear vinyl for its 40th anniversary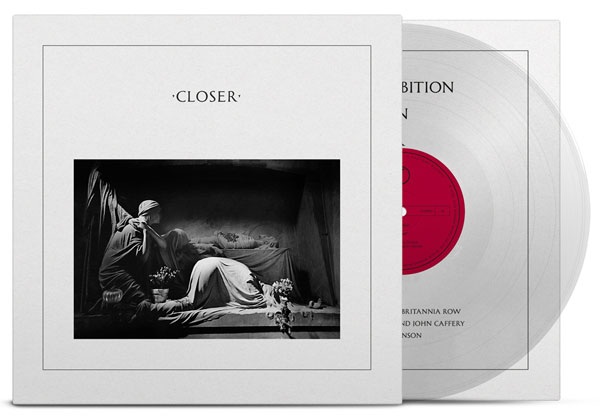 Second LP reissued along with non-album 12-inch singles
Joy Division's second studio album Closer will be reissued as a limited edition 'crystal clear' vinyl LP in July, for its 40th anniversary.

Closer was of course the band's last album. It was issued two months after Ian Curtis' suicide (he died on 18 May 1980).
There were no singles from Closer, but three non-album singles – 'Transmission', 'Atmosphere' and 'Love Will Tear Us Apart' – are also being reissued at the same time as the album, with '2020 remastered audio'. These are pressed on 180g vinyl and feature original artwork ('Transmission' has an embossed sleeve). The Closer album isn't remastered and uses the same mastering as on the 2015 vinyl reissues (which is from 2007).
Closer and the 12-inch singles will be reissued on 18 July 2020. Townsend Music have a special four-record bundle of album and the three 12-inch records for £54.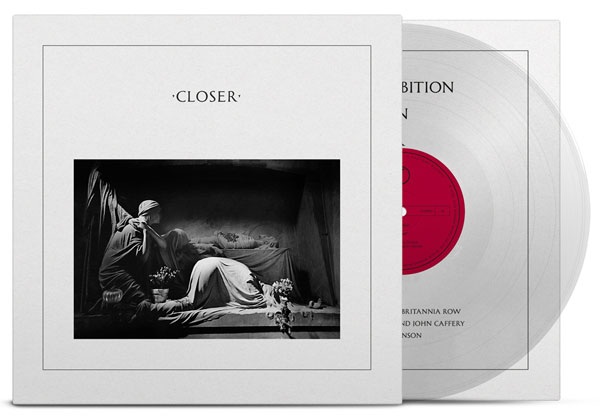 Closer vinyl LP
Side A
Atrocity Exhibition
Isolation
Passover
Colony
A Means To An End
Side B
Heart And Soul
Twenty Four Hours
The Eternal
Decades
Transmission 12-inch
A: Transmission
B: Novelty
Love Will Tear Us Apart 12-inch
A: Love Will Tear Us Apart
B: These Days
Atmosphere 12-inch
A: Atmosphere
B: She's Lost Control