 News
Lloyd Cole / Antidepressant reissue
Reissued on CD and (for the first time) on vinyl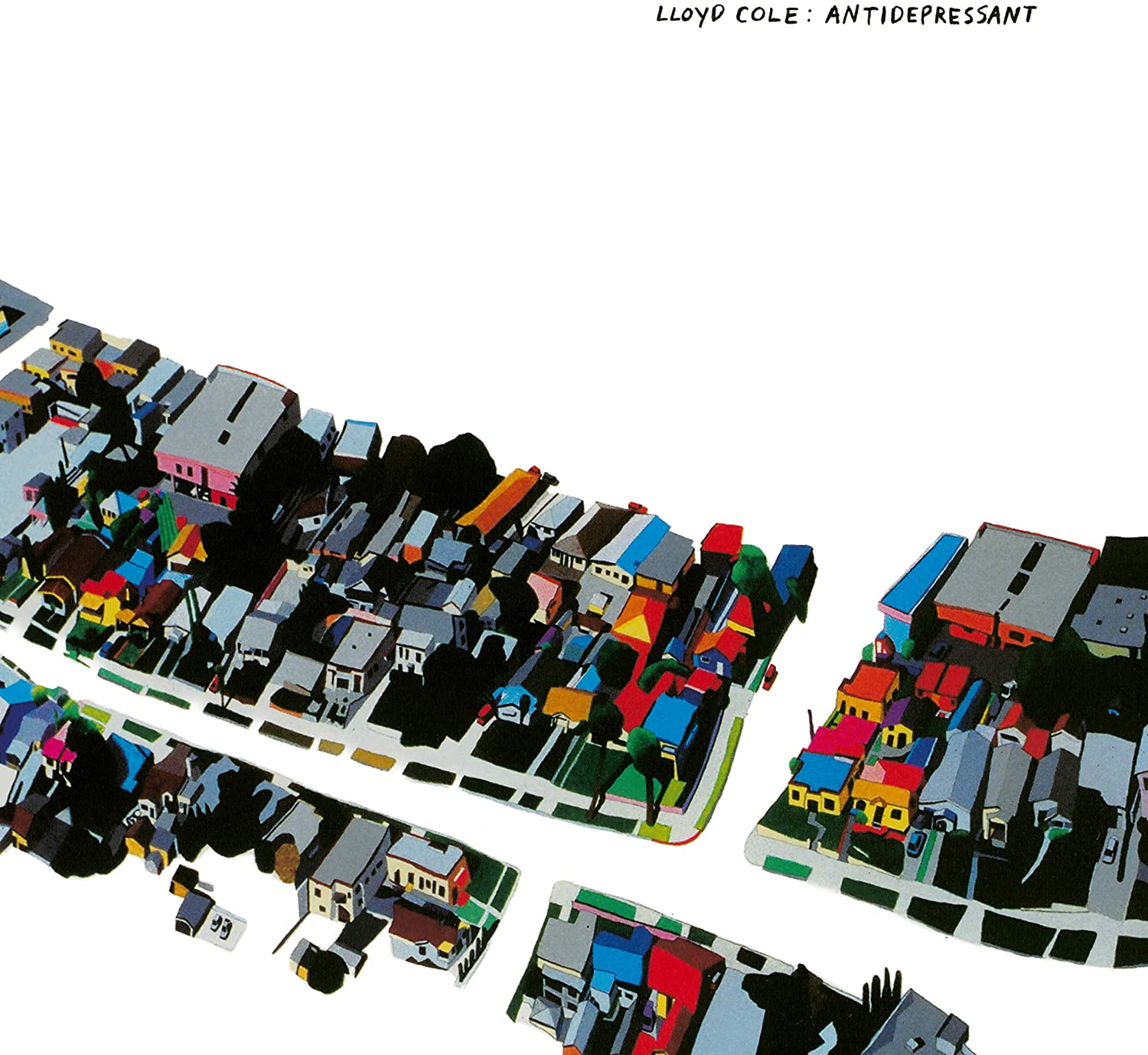 Lloyd Cole will reissue his eighth studio album, Antidepressant, in March.

Released in 2006 (Cole describes this year as "probably the low point of my career… I played the smallest venues I can recall"), the album contains some delightful songs, particularly 'The Young Idealists' (brilliant lyric), 'Woman In A Bar' and 'Rolodex Incident'.
According to Lloyd Cole, the recordings were almost entirely 'in the box'. He says: "The strings come from sampled recordings, as do most of the drums and the entire thing was mostly programmed, rather than played. 75% of the sound is me in a room, for almost a year, with a computer and some microphones and a guitar".
Sadly, the album came and went in the blink of an eye. It was issued on Sanctuary Records in the UK and One Little Indian in the US and was never released on vinyl.
The 2021 reissue will be on CD and vinyl (in a gatefold sleeve). The outtake 'Coattails' will be a bonus track on the CD and comes as a bonus seven-inch single with the vinyl version. Because of the way Antidepressant was recorded there was no analogue master to work with for the LP. Lloyd says: "We had to work with my digital masters and process them to sound appropriate for vinyl. Thankfully we had the excellent mastering engineer Kai Blankenberg at Skyline Tonfabrik to work with".
Antidepressant will be reissued on 19 March 2021 via earMUSIC / Edel. Music in a Foreign Language will be the next album reissue, Lloyd has confirmed.

Compare prices and pre-order
Antidepressant
Antidepressant vinyl LP + coattails seven-inch
Compare prices and pre-order
Lloyd Cole
Antidepressant CD with bonus track
1 The Young Idealists
2 Woman In A Bar
3 NYC Sunshine
4 Antidepressant
5 I Didn't See It Coming
6 How Wrong Can You Be?
7 Everysong
8 I Am Not Willing
9 Slip Away
10 Traveling Light
11 Rolodex Incident
Bonus track on CD and on seven-inch with vinyl
12. Coattails