 News
Mark Lanegan / new album, Straight Songs Of Sorrow, due in May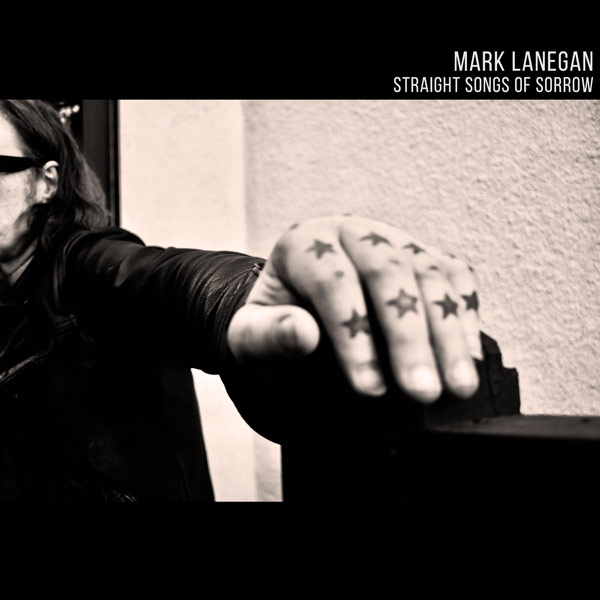 Mark Lanegan will release a new album Straight Songs Of Sorrow in May.

This long player was tackled straight after he wrote his memoir Sing Backwards And Weep which will be published just before the album.
"Writing the book, I didn't get catharsis," Lanegan chuckles. "All I got was a Pandora's box full of pain and misery. I went way in, and remembered shit I'd put away 20 years ago. But I started writing these songs the minute I was done, and I realised there was a depth of emotion because they were all linked to memories from this book. It was a relief to suddenly go back to music. Then I realised that was the gift of the book: these songs. I'm really proud of this record."
Every song references a specific episode or person in the book, albeit some more explicitly than others. 'Hanging On (For DRC)' for example, is a loving ode to his friend Dylan Carlson. "I was always unhappy, and he was the guy who was always smiling, even through my crazy schemes that eventually got both of us into a lot of trouble."
The album will be available on CD and as a 2LP gatefold black vinyl, which comes with a download code. An 'indies-only' crystal clear version of the vinyl will also be offered.
Straight Songs Of Sorrow will be released on 8 May 2020, via Heavenly Recordings. The Sing Backwards And Weep memoir will be published on 30 April 2020 (by White Rabbit) with signed copies available via Rough Trade.
Compare prices and pre-order
Mark Lanegan
Straight Songs of Sorrow - 2LP vinyl
Compare prices and pre-order
Mark Lanegan
Straight Songs of Sorrow - CD edition
Compare prices and pre-order
Lanegan, Mark
Sing Backwards and Weep: The Sunday Times Bestseller
1 I Wouldn't Want To Say
2 Apples From A Tree
3 This Game of Love
4 Ketamine
5 Bleed All Over
6 Churchbells, Ghosts
7 Internal Hourglass Discussion
8 Stockholm City Blues
9 Skeleton Key
10 Daylight In The Nocturnal House
11 Ballad of A Dying Rover
12 Hanging On (For DRC)
13 Burying Ground
14 At Zero Below
15 Eden Lost And Found