 News
Neil Young / After The Goldrush 50th anniversary reissue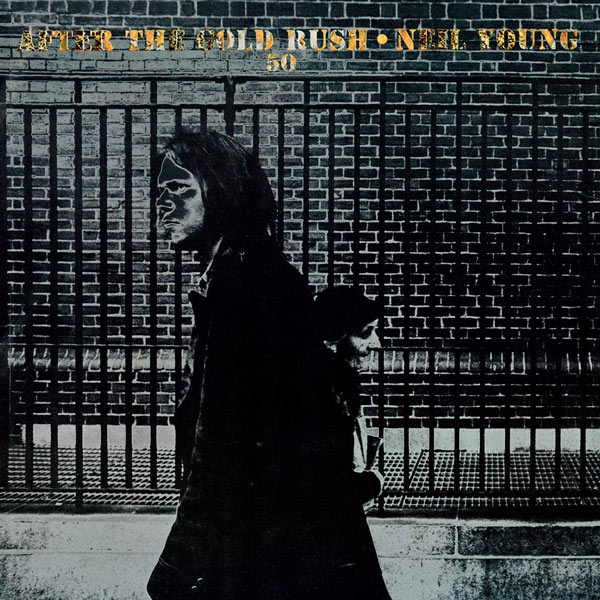 Vinyl and CD reissues with two bonus tracks
Neil Young's 1970 album After The Goldrush will be reissued for its 50th anniversary.

Originally released on 19 September 1970, songs on the album include classics like 'Tell Me Why', 'Only Love Can Break Your Heart', 'Southern Man' and 'Don't Let It Bring You Down'.
The reissue is a modest affair, with CD and vinyl editions offering only two bonus tracks: different versions of the song 'Wonderin', one of which is previously unreleased (the other version appeared on the Archives Vol I box set).

The vinyl box set features album + seven-inch single
Both tracks are appended to the CD (after a short break) but with the vinyl edition they are delivered as a bonus seven-inch single. The vinyl edition is in fact a 'box set' which features the 180g vinyl album and the seven-inch in a "numbered foil-stamped box". Unfortunately, Reprise Records want what can only be described as 'Mercury Demos' money for this version; in the UK it's a frankly preposterous £99.
Never has the disparity between CD and vinyl been more prominent, with the later costing TEN TIMES as much as the former. Not only that, you the CD is out in December, but those willing to fork up for the vinyl, have to wait until March next year!
After The Goldrush is out on CD on 11 December 2020 and the vinyl box is released on 19 March 2021.
1. Tell Me Why
2. After The Gold Rush
3. Only Love Can Break Your Heart
4. Southern Man
5. 'Till The Morning Comes
6. Oh, Lonesome me
7. Don't Let It Bring You Down
8. Birds
9. When You Dance I Can Really Love
10. I Believe In You
11. Cripple Creek Ferry
12. [Break]
13. Wonderin'
14. Wonderin' (previously unreleased)*
*This unreleased version was recorded on 5 August 1969 at Sunset Sound in Hollywood, CA.