 News
no-man / Love You To Bits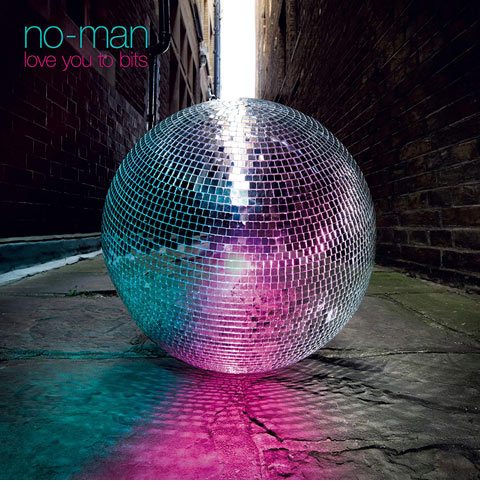 no-man is the duo of Tim Bowness and Steven Wilson and 11 years on from their last release, the pair return with a new album Love You To Bits.

The album comprises two connected five-part pieces, which lyrically chronicle the aftermath of a relationship from different perspectives. Listeners are promised "shimmering pop and pulsating electronica elements in fresh and surprising ways" and  "big beats and breathtaking solos that collide with ethereal textures and bold experiments to create the most dynamic and diverse no-man release to date."
See what you think with an album montage, below
In addition to Tim and Steven, Love You To Bits features guest appearances by the following musicians: Adam Holzman, David Kollar, Ash Soan, Pete Morgan and the Dave Desmond Brass Quintet and was mixed by Bruno Ellingham and mastered by Matt Colton.
The album is available on CD and black vinyl, but fans may want to head to Burning Shed which offer an exclusive blue vinyl edition which comes with an art card signed by Tim Bowness and Steven Wilson. This is limited to 1000 units. The CD version is a digi-pack with an eight-page booklet.
Love You To Bits will be released on 22 November 2019.
Compare prices and pre-order
No-Man
Love You To Bits - black vinyl LP
Compare prices and pre-order
No-Man
Love You To Bits - CD edition
1) Love You To Bits (Bits 1-5) (17.03)
2) Love You To Pieces (Pieces 1-5) (18.54)