 News
Now That's What I Call Music 5 to be released as a two-CD set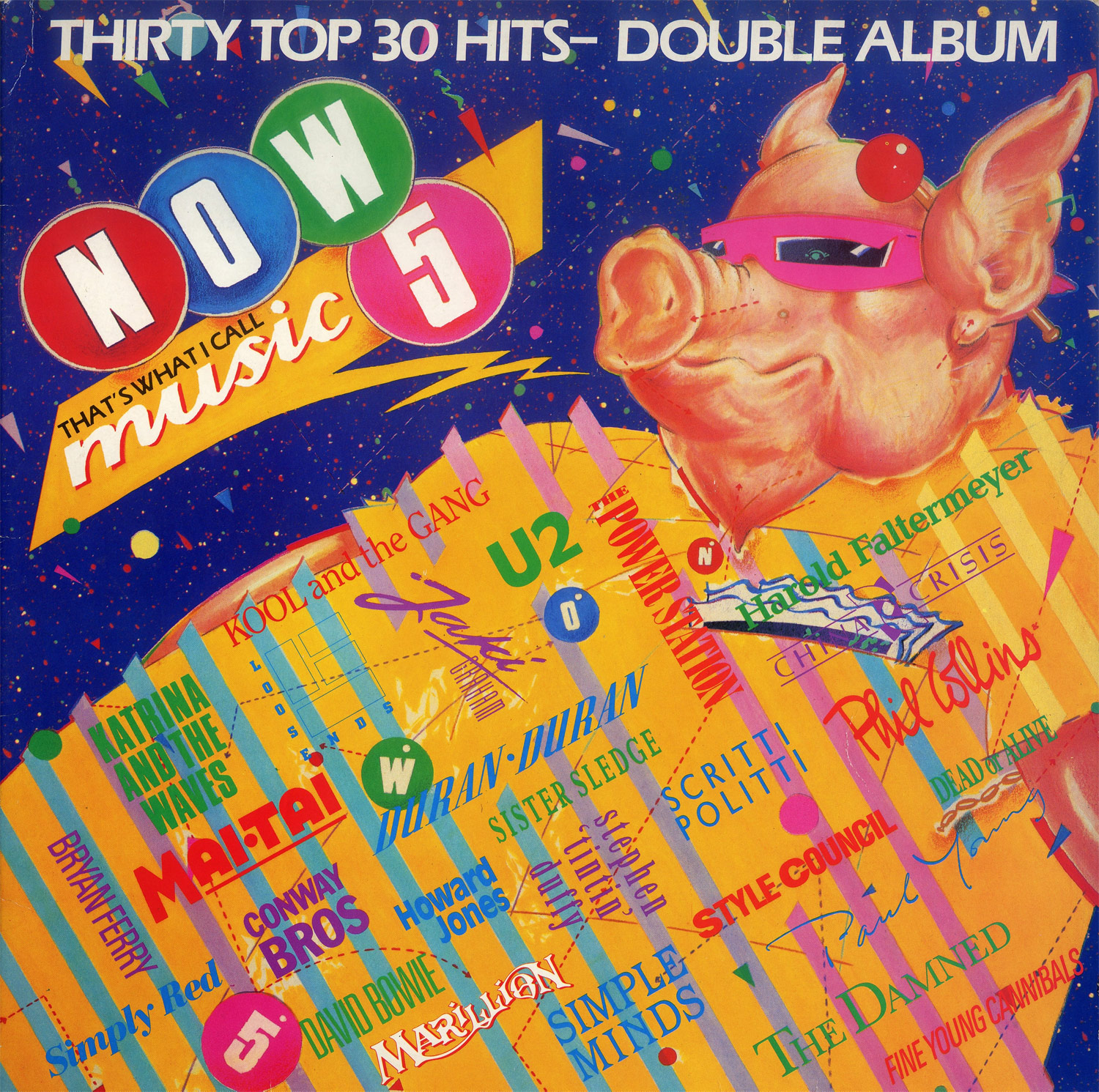 Classic 1985 compilation on CD for the first time
Now That's What I Call Music 5 will be reissued next month as a 2CD set as the reissues of the classic compilation series continue.

If the track listing on Amazon UK proves correct, then there are no omissions, although as has been well documented by fans in the SDE comments section, that doesn't mean the correct seven-inch versions are always used – but here's hoping.
Now 5 was originally released in August 1985 and it kicks off with Duran Duran's Bond theme, 'A View To A Kill', although it doesn't feature the song that kept Duran off number one in the UK singles charts which was Paul Hardcastle's '19'. What it does include is the Rory Bremner-led spoof version of that song, 'N-n-nineteen Not Out', which was credited to 'The Commentators'. It later turned out that Hardcastle actually helped them put this together but was under strict orders to keep it a secret.
Other big hits of the day including Paul Young's US number one 'Every Time You Go Away', Scritti Politti's 'The Word Girl', Stephen 'Tin Tin' Duffy's 'other' hit ('The Icing On The Cake'), Marillion's 'Kayleigh', Simple Minds' 'Don't You Forget About Me', 'Out In The Fields' by Gary Moore and Phil Lynott and Howard Jones' 'Life In One Day'.
The two-CD set of Now 5 will be released on 8 May 2020 (was 3 April).
Compare prices and pre-order
Various Artists
Now 5 - 2CD set
You might also like…
Compare prices and pre-order
Various Artist
Now 2 - 2CD set
CD 1
1. A View to Kill – Duran Duran
2. The Word Girl – Scritti Politti
3. Axel F – Harold Faltermeyer
4. Johnny Come Home – Fine Young Cannibals
5. In Too Deep – Dead Or Alive
6. Icing On the Cake – Stephen 'Tin Tin' Duffy
7. Cherish – Kool & the Gang
8. Every Time You Go Away – Paul Young
9. Kayleigh – Marillion
10. Slave to Love – Bryan Ferry
11. This Is Not America – David Bowie & Pat Metheny Group
12. Don't You (Forget About Me) – Simple Minds
13. Get It On (Bang a Gong) – The Power Station
14. Black Man Ray – China Crisis
15. One More Night – Phil Collins
CD 2
1. Frankie – Sister Sledge
2. History – Mai Tai
3. Money's Too Tight (To Mention) – Simple Red
4. Feel So Real – Steve Arrington
5. Round and Round – Jaki Graham
6. Turn It Up – Conway Brothers
7. Magic Touch – Loose Ends
8. N-n-nineteen Not Out – The Commentators
9. The Unforgettable Fire – U2
10. Walls Come Tumbling Down – The Style Council
11. Walking On Sunshine – Katrina and The Waves
12. Out in the Fields – Gary Moore With Phil Lynott
13. The Shadow of Love – The Damned
14. Life in One Day – Howard Jones
15. Love Don't Live Here Anymore – Jimmy Nail