 News
OMD / Souvenir 5CD + 2DVD box set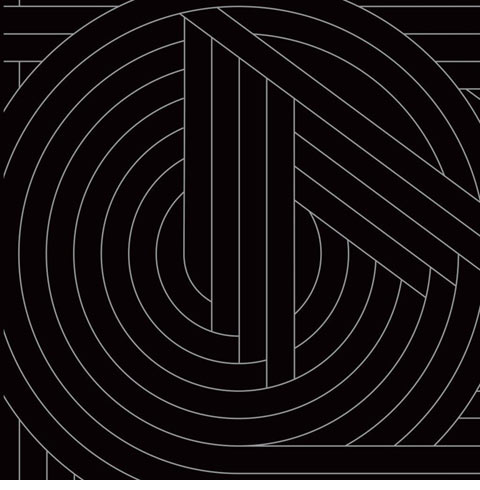 5CD+DVD box set • Unreleased tracks • Live performances
Orchestral Manoeuvres In The Dark (aka OMD) continue their 40th anniversary celebrations with the announcement of Souvenir, a career-spanning seven-disc box set.

This new package features five CDs and two DVDs and is housed in a ten-inch box with a hardcover book, a poster and some 10-inch prints.
CD 1 and CD 2 feature all the band's singles from 'Electricity' to 'What Have We Done', as well as a brand new single 'Don't Go'.
The third CD contains 22 previously unreleased recordings from the archive – selected and mixed by Paul Humphreys – with titles like 'Unreleased Idea,' 'Organ Ditty,' and 'Guitar Thrash'!
Two live shows complete the audio: one from the History of Modern Tour recorded at the Mermaid Theatre in 2011 and a previously unreleased live show from the Dazzle Ships Tour from the Hammersmith Odeon in 1983.
The first of two DVDs contains BBC TV performances from Top Of The Pops, Old Grey Whistle Test, Later With Jools Holland and more. The other contains a live show from the Crush Tour at Sheffield City Hall in 1985, another live show from the Architecture & Morality Tour at the Theatre Royal, Drury Lane in 1981, as well as Crush – The Movie.
The book contains the usual 'unseen photos', as well as single sleeve artwork, an introduction by Paul Morley and notes to accompany the archive material by Andy McCluskey.
A new 2CD and 3LP greatest hits package – Souvenir – The Singles 1979-2019 (the first two discs in the box, effectively) will also be available separately.
The Souvenir box set will be released on 4 October 2019 via Universal Music. Now sold out via the SDE shop (with non more available!).
OMD – Souvenir 8CD+2DVD box set
Disc 1 – The Singles 1979 – 1987
1. Electricity
2. Red Frame/White Light
3. Messages
4. Enola Gay
5. Souvenir
6. Joan of Arc
7. Maid of Orleans
8. Genetic Engineering
9. Telegraph
10. Locomotion
11. Talking Loud and Clear
12. Tesla Girls
13. Never Turn Away
14. So in Love
15. Secret
16. La Femme Accident
17. If You Leave
18. (Forever) Live and Die
19. We Love You
20. Shame
Disc 2 – The Singles 1988 – 2019
1. Dreaming
2. Sailing on the Seven Seas
3. Pandora's Box (It's a Long, Long Way)
4. Then You Turn Away
5. Call My Name
6. Stand Above Me
7. Dream of Me
8. Everyday
9. Walking on the Milky Way
10. Universal
11. If You Want It
12. Sister Marie Says
13. History of Modern (part 1)
14. Metroland
15. Dresden
16. Night Cafeì
17. Isotype
18. The Punishment Of Luxury
19. What Have We Done
20. Don't Go
Disc 3 – Unreleased Archive Vol I.
1. Brand New Science (06.1981)
2. Dumbomb (01.1986)
3. Violin Piece (09.1982)
4. Untitled 2 (06.1981)
5. Cut Me Down (03.1986)
6. Radio Swiss International (09.1982)
7. Untitled 3 (09.1982)
8. Weekend (04.1985)
9. Organ Ditty (05.1980)
10. Unreleased Idea (06.1981)
11. Cajun Moon (05.1986)
12. Guitar Thrash (09.1982)
13. SMPTE (12.1982)
14. American Venus (04.1990)
15. Liberator (02.1985)
16. Ambient 1 (04.1980)
17. Unused 1 (12.1980)
18. Flamenco (04.1990)
19. Andy's Song (04.1985)
20. Dynamo Children (01.1985)
21. Flutey (03.1984)
22. Nice Ending (06.1981)
Disc 4 – Live at the Mermaid Theatre, London (03/02/2011)
1. Messages
2. Tesla Girls
3. New Babies New Toys
4. History of Modern (Part 1)
5. (Forever) Live & Die
6. Souvenir
7. Joan of Arc
8. Maid of Orleans
9. New Holy Ground
10. Green
11. Walking on the Milky Way
12. Sister Marie Says
13. Locomotion
14. Sailing on the Seven Seas
15. Enola Gay
16. Electricity
Disc 5 – Live at the Hammersmith Odeon (10/05/1983)
1. Dazzle Ships – Parts II,III & VII
2. ABC Auto Industry
3. Messages
4. She's Leaving
5. Georgia
6. Almost
7. Julia's Song
8. Joan of Arc
9. Maid of Orleans
10. Statues
11. The Romance of the Telescope
12. Souvenir
13. Telegraph
14. Radio Waves
15. Bunker Soldiers
16. Enola Gay
17. Silent Running
18. Electricity
19. Pretending to see the Future
20. Stanlow
DVD1 – BBC TV Performances
1. Messages (The Old Grey Whistle Test 15/04/1980)
2. Messages (Top Of The Pops 08/05/1980)
3. Messages (Top Of The Pops 29/05/1980)
4. Enola Gay (Top Of The Pops 09/10/1980)
5. Souvenir (Top Of The Pops 03/09/1981)
6. Joan of Arc (Top Of The Pops 29/10/1981)
7. Maid Of Orleans (Top Of The Pops 14/01/1982)
8. Genetic Engineering (Top Of The Pops 03/03/1983)
9. Locomotion (Top Of The Pops 19/04/1984)
10. Locomotion (Top Of The Pops 03/05/1984)
11. Talking Loud and Clear (Top Of The Pops 05/07/1984)
12. Tesla Girls (Top Of The Pops 13/09/1984)
13. So in Love (Top Of The Pops 30/05/1985)
14. La Femme Accident (The Old Grey Whistle Test 22/10/1985)
15. (Forever) Live and Die (Top Of The Pops 18/09/1986)
16. Dreaming (Wogan 27/06/1988)
17. Sailing on the Seven Seas (Top Of The Pops 02/05/1991)
18. Pandora's Box (It's a Long, Long Way) (Top Of The Pops 11/07/1991)
19. Pandora's Box (It's a Long, Long Way) (Top Of The Pops 25/07/1991)
20. Call My Name (Pebble Mill 11/12/1991)
21. Stand Above Me (Top Of The Pops 13/05/1993)
22. Walking on the Milky Way (Top Of The Pops 16/08/1996)
23. Enola Gay (Later With Jools Holland 31/05/2013)
DVD2
Live at Theatre Royal, Drury Lane (04/12/1981)
1. Almost
2. Mystereality
3. Joan Of Arc
4. Motion & Heart
5. Maid Of Orleans
6. Statues
7. Souvenir
8. New Stone Age
9. Enola Gay
10. Bunker Soldiers
11. Electricity
12. She's Leaving
13. Julia's Song
14. Stanlow
Live at Sheffield City Hall (14/06/1985)
1. The Romance Of The Telescope (intro)
2. Crush
3. Messages
4. Secret
5. Tesla Girls
6. White Trash
7. Talking Loud & Clear
8. Maid Of Orleans
9. Telegraph
10. Enola Gay
11. Electricity
12. The Romance Of The Telescope
Crush – The Movie
1. Bloc Bloc Bloc
2. The Native Daughters Of The Golden West
3. So In Love
4. 88 Seconds In Greensboro
5. Hold You
6. Women III
7. La Femme Accident
8. Crush
9. Secret
10. The Lights Are Going Out
Souvenir – The Singles 1979 – 2019 3LP vinyl
LP 1
1. Electricity [Side A] – Orchestral Manoeuvres in the Dark
2. Red Frame/White Light [Side A] – Orchestral Manoeuvres in the Dark
3. Messages [Side A] – Orchestral Manoeuvres in the Dark
4. Enola Gay [Side A] – Orchestral Manoeuvres in the Dark
5. Souvenir [Side A] – Orchestral Manoeuvres in the Dark
6. Joan Of Arc [Side A] – Orchestral Manoeuvres in the Dark
7. Maid Of Orleans [Side A] – Orchestral Manoeuvres in the Dark
8. Genetic Engineering [Side B] – Orchestral Manoeuvres in the Dark
9. Telegraph [Side B] – Orchestral Manoeuvres in the Dark
10. Locomotion [Side B] – Orchestral Manoeuvres in the Dark
11. Talking Loud and Clear [Side B] – Orchestral Manoeuvres in the Dark
12. Tesla Girls [Side B] – Orchestral Manoeuvres in the Dark
13. Never Turn Away [Side B] – Orchestral Manoeuvres in the Dark
14. So In Love [Side B] – Orchestral Manoeuvres in the Dark
LP 2
1. Secret [Side A] – Orchestral Manoeuvres in the Dark
2. La Femme Accident [Side A] – Orchestral Manoeuvres in the Dark
3. If You Leave [Side A] – Orchestral Manoeuvres in the Dark
4. (Forever) Live and Die [Side A] – Orchestral Manoeuvres in the Dark
5. We Love You [Side A] – Orchestral Manoeuvres in the Dark
6. Shame [Side A] – Orchestral Manoeuvres in the Dark
7. Dreaming [Side A] – Orchestral Manoeuvres in the Dark
8. Sailing on the Seven Seas [Side B] – Orchestral Manoeuvres in the Dark
9. Pandora's Box (It's a Long, Long Way) [Side B] – Orchestral Manoeuvres in the Dark
10. Then You Turn Away [Side B] – Orchestral Manoeuvres in the Dark
11. Call My Name [Side B] – Orchestral Manoeuvres in the Dark
12. Stand Above Me [Side B] – Orchestral Manoeuvres in the Dark
13. Dream of Me [Side B] – Orchestral Manoeuvres in the Dark
LP 3
1. Everyday [Side A] – Orchestral Manoeuvres In The Dark
2. Walking on the Milky Way [Side A] – Orchestral Manoeuvres In The Dark
3. Universal [Side A] – Orchestral Manoeuvres In The Dark
4. If You Want It [Side A] – Orchestral Manoeuvres In The Dark
5. Sister Marie Says [Side A] – Orchestral Manoeuvres In The Dark
6. History of Modern (Part I) [Side A] – Orchestral Manoeuvres In The Dark
7. Metroland [Side B] – Orchestral Manoeuvres In The Dark
8. Dresden [Side B] – Orchestral Manoeuvres In The Dark
9. Night Café [Side B] – Orchestral Manoeuvres In The Dark
10. Isotype [Side B] – Orchestral Manoeuvres In The Dark
11. The Punishment Of Luxury [Side B] – Orchestral Manoeuvres In The Dark
12. What Have We Done [Side B] – Orchestral Manoeuvres In The Dark
13. Don't Go [Side B] – Orchestral Manoeuvres In The Dark