 News
Out This Week / on 15 January 2021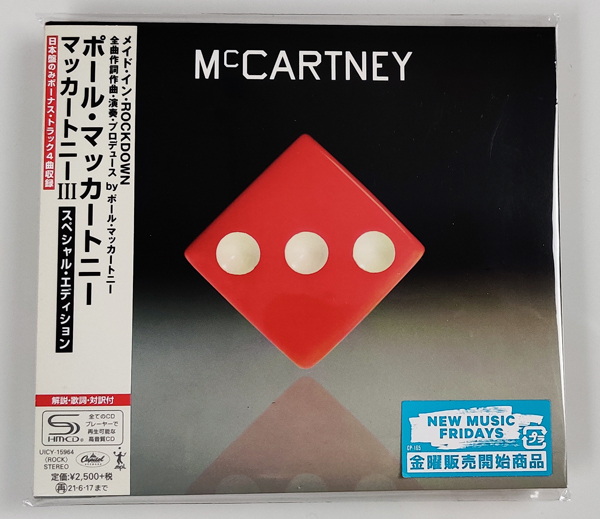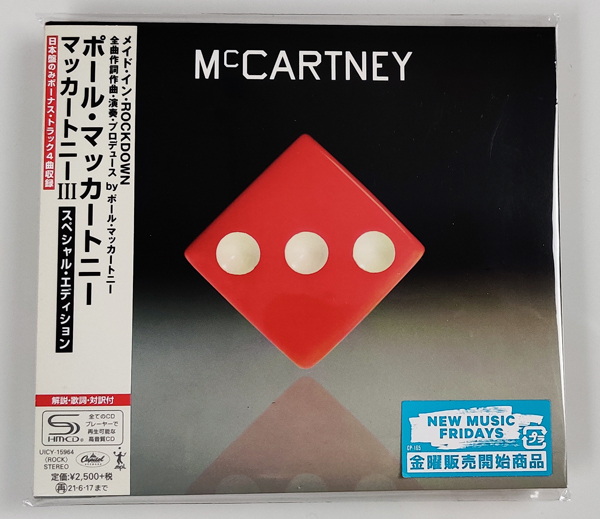 Paul McCartney / McCartney III CD
This Japanese CD edition of Paul McCartney's latest offers four bonus tracks and alternative packaging design.
Eminem / Music to be Murdered By – Side B (deluxe)
Reissue of Eminem's last album with a bonus disc of extra material.
---
Stevie Nicks / Live in Concert: The 24 Karat Gold Tour
The 24 Karat Gold Tour: Live in Concert was recorded in 2017 and features Stevie Nicks' solo hits 'Stop Dragging My Heart Around, 'Stand Back', and 'Edge of Seventeen', as well as Fleetwood Mac's 'Rhiannon' and 'Gypsy'. Pressed on 2LP clear vinyl. On CD, it's a 2CD+DVD set.
---
KT Tunstall / Drastic Fantastic – Ultimate Edition
Three-CD deluxe edition of KT Tunstall's 2007 album has bonus material that includes acoustic versions, live tracks, remixes, b-sides and a disc of instrumentals. The vinyl is a coloured 2LP set, plus a 10-inch single on coloured vinyl.
Therapy? / Troublegum (vinyl reissue)
Therapy's second album, the Mercury Music Prize-nominated Troublegum, is reissued on black vinyl.
---