 News
Pet Shop Boys / Agenda EP
Four new songs • Won't be on the new album • 12-inch vinyl and CD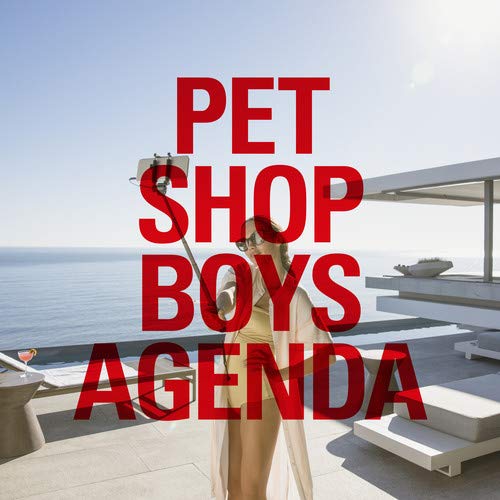 The Pet Shop Boys return in April with a new four-track EP, Agenda.

Neil and Chris have been previewing tracks from it this week, starting with 'Give Stupidity A Chance' on Tuesday, 'On Social Media' yesterday and 'What Are We Going To Do About The Rich' today. The fourth and final song is due tomorrow. Update: It's called 'The Forgotten Child'.



The four-track Agenda EP will be available digitally from 8 February and will be issued physically on 12-inch vinyl in April. A CD edition is only available to those who order the 2019 edition of Annually, the PSBs once-a-year publication.




Discussing the EP, Neil Tennant said: "It contains three satirical songs and one rather sad song. I think it's because of the times we're living through."

The four tracks were produced by Tim Powell and Pet Shop Boys and recorded towards the end of last year. They will not be included on Pet Shop Boys' next album which is being produced by Stuart Price and is due for release in the autumn.

Pre-order Annually with the CD of Agenda via this link and the 12-inch vinyl from below (not in bad price in the UK). What do you think of the new songs? Leave a comment and let us know.



You might also like…










Give Stupidity A Chance

On Social Media

What Are We Going To Do About The Rich

The Forgotten Child