 News
Pet Shop Boys / Inner Sanctum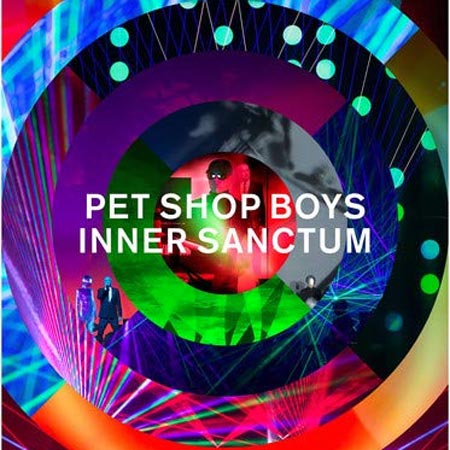 Concert film of Royal Opera show • 2CD+Blu-ray+DVD package 
The Pet Shop Boys will release Inner Sanctum in April, a four-disc package of their London Royal Opera live show which was staged in the summer of 2018.

The show was first presented back in 2016 and then reprised for four nights last summer as part of their Super tour. This concert film derives from two shows filmed on 27 and 28 July and is included on both blu-ray and DVD with the complete audio on two CDs
The video elements have a bonus feature of Pet Shop Boys Live at Rock in Rio, which was recorded on 17 September 2017 at the Brazilian festival.
This generous four-disc video/audio package is available for a little over £20 in the UK at the time of writing, which seems like great value.
Inner Sanctum is released on 15 April 2019.
Compare prices and pre-order
Pet Shop Boys
Inner Sanctum Blu-ray+DVD+2CD
Inner Sanctum
Opportunities (Let's Make Lots Of Money)
The Pop Kids
In The Night
Burn
Love Is A Bourgeois Construct
New York City Boy
Se A Vida É (That's The Way Life Is)
Love Comes Quickly
Love Etc.
The Dictator Decides
Inside A Dream
West End Girls
Home and Dry
The Enigma
Vocal
The Sodom and Gommorah Show
It's A Sin
Left To My Own Devices
Heart
Go West
Domino Dancing
Always On My Mind
Extras
Live at Rock in Rio