 News
PJ Harvey / Is This Desire? reissue
1998 album reissued in studio and demo form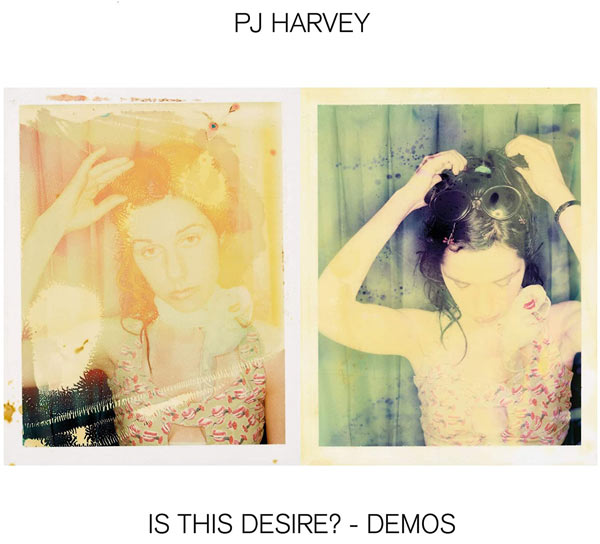 PJ Harvey's 1998 album Is This Desire? will be reissued early next year with a demos album also available on CD and vinyl.

Co-produced by Flood and Head the album was Harvey's fourth studio album and the follow-up to 1995's To Bring You My Love.
The reissue of Is This Desire? follows the pattern established by To Bring You My Love and Dry, which means a 'demos' album is available on CD and vinyl, while the original studio album is available remastered on vinyl (only).
 
The original studio album is reissued on vinyl and a demos album comes out on CD and vinyl
The demos album comes with the same track listing as the studio album proper and features brand new artwork with previously unseen photos by Maria Mochnacz.
Jason Mitchell from Loud Mastering again handles mastering the new demos album and has cut the vinyl of the original studio album. Both vinyl albums come with download codes.
Is This Desire? is reissued on 29 January 2020.
Is This Desire? vinyl LP
Side A
Angelene
The Sky Lit Up
The Wind
My Beautiful Leah
A Perfect Day Elise
Catherine
Side B
Electric Light
The Garden
Joy
The River
No Girl So Sweet
Is This Desire?
Is This Desire? demos CD
1 Angelene – Demo
2 The Sky Lit Up – Demo
3 The Wind – Demo
4 My Beautiful Leah – Demo
5 A Perfect Day Elise – Demo
6 Catherine – Demo
7 Electric Light – Demo
8 The Garden – Demo
9 Joy – Demo
10 The River – Demo
11 No Girl So Sweet – Demo
12 Is This Desire? – Demo
Is This Desire? demos vinyl LP
Side A
1 Angelene – Demo
2 The Sky Lit Up – Demo
3 The Wind – Demo
4 My Beautiful Leah – Demo
5 A Perfect Day Elise – Demo
6 Catherine – Demo
Side B
1 Electric Light – Demo
2 The Garden – Demo
3 Joy – Demo
4 The River – Demo
5 No Girl So Sweet – Demo
6 Is This Desire? – Demo