 News
PJ Harvey / Uh Huh Her reissue
The reissue campaign continues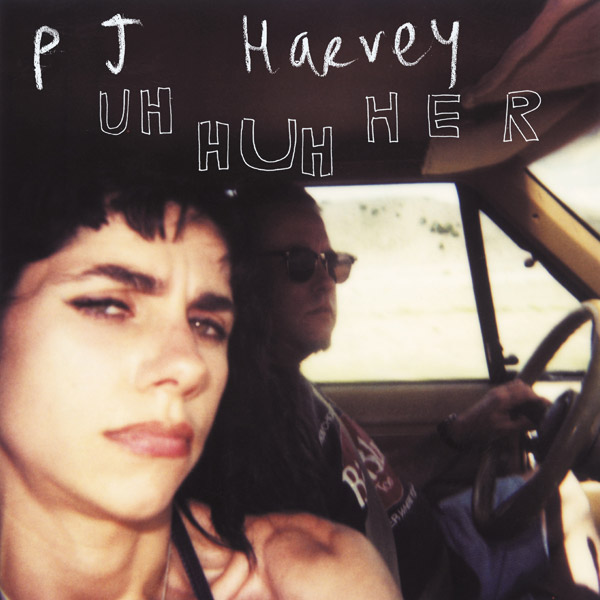 PJ Harvey's Uh Huh Her will be reissued on vinyl next month, along with 'demos' editions available on CD and vinyl.

Produced and performed by PJ Harvey, the album was released in May 2004. It earned Harvey Brit Award and Grammy nominations (nothing from the Mercury Music Prize on this occasion) and it remains her highest charting album in America, peaking at 29).
The formats follows the pattern of previous reissues, so the original album is vinyl only with packaging that's 'faithful' to the original, with cutting by Jason Mitchell at Loud Mastering (under the guidance of longtime PJ Harvey producer Head).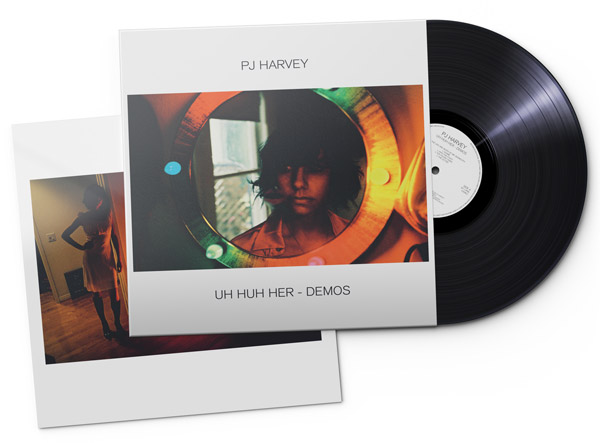 The 'Demos' album is all previously unreleased, although for the first time we don't get every track from the album in demo form (nine out of 13). It features brand new artwork with previously unseen photos by Maria Mochnacz. The CD version is a mini-LP-style gatefold card wallet. Both original and demo edition vinyl are supposed to come with a download code, although in the US, in particular, there have been issues on this front, so buyer beware.
Both original and demo versions of PJ Harvey's Uh Huh Her are released on 30 April 2021.
Compare prices and pre-order
PJ Harvey
Uh Huh Her - vinyl reissue
Compare prices and pre-order
PJ Harvey
Uh Huh Her Demos - vinyl LP
Compare prices and pre-order
PJ Harvey
Uh Huh Her Demos - CD edition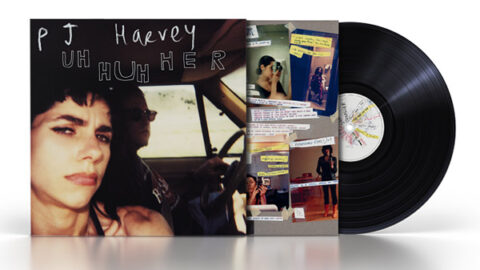 Uh Huh Her vinyl LP
Side One
The Life And Death Of Mr. Badmouth
Shame
Who The Fuck?
The Pocket Knife
The Letter
Side Two
The Slow Drug
No Child Of Mine
Cat On The Wall
You Come Through
It's You
The End
The Desperate Kingdom Of Love
The Darker Days Of Me & Him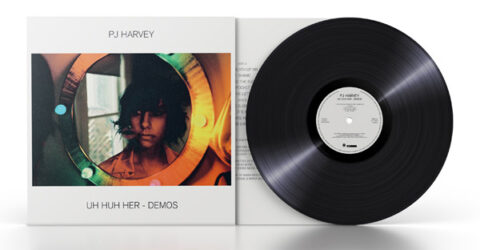 Uh Huh Her – Demos vinyl LP
Side One
The Life And Death Of Mr. Badmouth – Demo
Shame – Demo
Who The Fuck? – Demo
The Pocket Knife – Demo
The Letter – Demo
Side Two
The Slow Drug – Demo
It's You – Demo
The Desperate Kingdom Of Love – Demo
The Darker Days Of Me & Him – Demo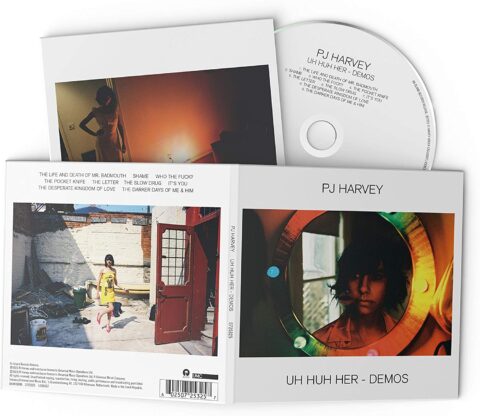 Uh Huh Her – Demos CD edition
The Life And Death Of Mr. Badmouth – Demo
Shame – Demo
Who The Fuck? – Demo
The Pocket Knife – Demo
The Letter – Demo
The Slow Drug – Demo
It's You – Demo
The Desperate Kingdom Of Love – Demo
The Darker Days Of Me & Him – Demo