 News
Prince / His Majesty's Pop Life: The Purple Mix Club to be issued on CD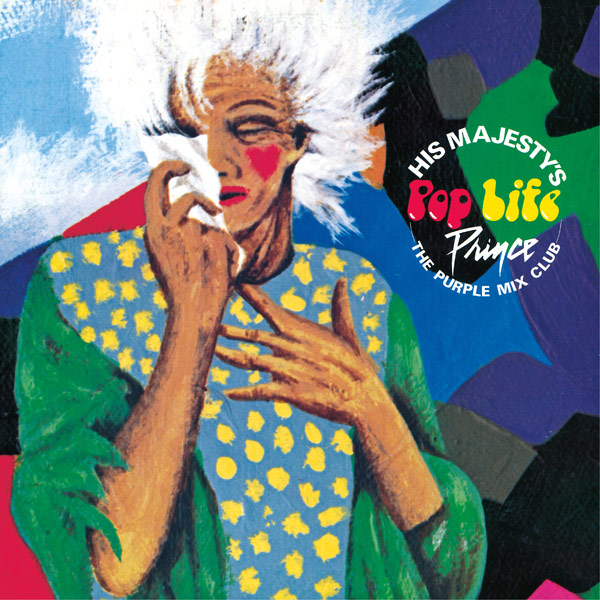 First time on CD • Japan-only • 'Paper Sleeve' vinyl replica packaging
The 1985 Prince compilation His Majesty's Pop Life: The Purple Mix Club is to be issued on CD for the first time.

This double album was originally a promotional record, with only 500 issued in Japan in 1985. The first disc (pressed at 45RPM) featured mainly remixes from Around The World In A Day, while the second (33RPM) offered similar from Purple Rain and 1999. Thirty-four years later it got a wider release on 2019's Record Store Day (14, 000 copies were issued). However, as is normally the way, the CD format was ignored for RSD.
Warner Music Japan has decided this deserves a CD release and so in May that is what is going to happen. Exclusively for the Japanese market, this will come out in two CD versions: The first is what is described as limited oversized 24cm x 24cm presentation, the second as a 'standard' (i.e. still gorgeous) Japanese style mini-LP CD (aka vinyl replica/paper sleeve) packaging. These are clearly labelled below in the widgets.
This release is available to pre-order right now via Amazon Japan. If you haven't used the store before it should work with your local Amazon account details (update: it's seems this isn't the case and you might have to create a new account) and you pay an import fees deposit so there will be no duty or 'surprise' fees. Use Google Chrome to aid with translation. This CD may appear on Amazon US or UK nearer the release date, but you'll pay a premium for that.
His Majesty's Pop Life: The Purple Mix Club is released on 8 July 2020 (was 27 May).
Compare prices and pre-order
プリンス
His Majesty's Pop Life - Japan CD - limited edition with 24-cm mega jacket
Compare prices and pre-order
Prince
His Majesty's Pop Life - Japan CD - standard paper sleeve edition
You might also like…
Compare prices and pre-order
Prince
His Majesty's Pop Life - RSD 2LP vinyl edition
1 Pop Life (Fresh Dance Mix)
2 America (Album Version)
3 Raspberry Beret (New Mix) / Raspberry Beret (12 inch version)
4 Paisley Park (Remix)
5 Let's Go Crazy (Special Dance Remix)
6 Little Red Corvette (Dance Mix)
7 1999 (Album Version)
8 I Would Die 4 U (Extended Version)
9 Erotic City ("Make Love Not War Erotic City Come Alive") (Long Version)
10 When Doves Cry (Album Version)