 News
The Rolling Stones / Japanese SHM-CD 'From the Vault' live releases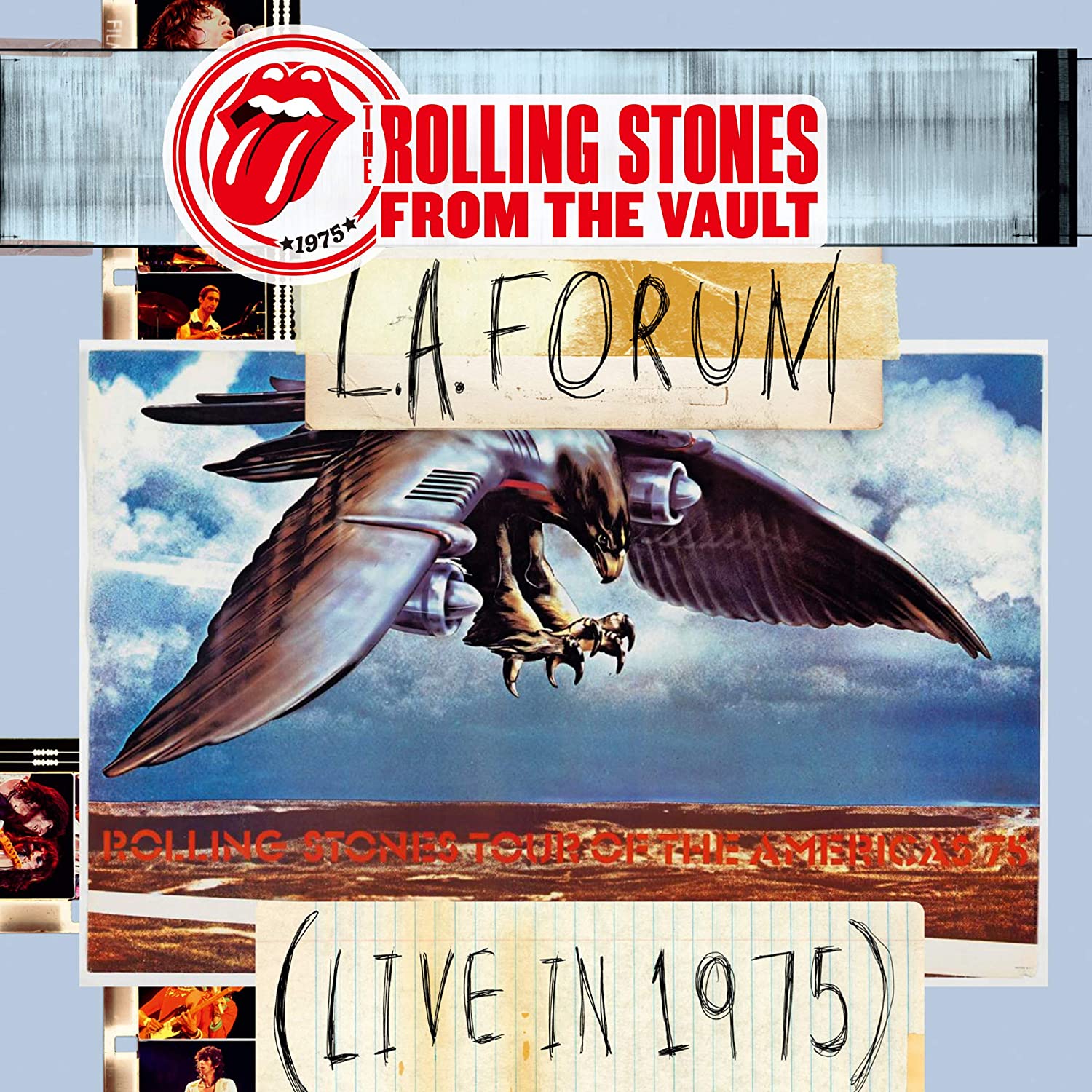 Two CD sets of LA Forum in 1975 and Hampton Coliseum in 1981
Two Rolling Stones 'From The Vault' releases originally released in 2014 will be issued on the SHM-CD format in Japan next month and are presented in vinyl replica 'paper sleeve' packaging.

LA Forum: Live in 1975 and Hampton Coliseum: Live in 1981 are the two releases. These were originally issued in CD/video combo packs and on vinyl and so this will be the first time they are available as standalone CD editions. The presentation faithfully replicates the vinyl editions issued six years ago and these come with a booklet with lyrics in both English and Japanese.
Interestingly, there are two versions of LA Forum being issued; one with Bob Clearmoutain's 2014 mix and the other with a new mix. Quite why a new mix has been created is not clear, but at least the choice is available.
These are available in the UK but are cheaper if you order from Japan. They are released on 29 July 2020, although UK orders mean waiting until 7 August.
Compare prices and pre-order
Rolling Stones
2CD Japan Paper Sleeve - Hampton Coliseum Live in 1981
Compare prices and pre-order
Rolling Stones
2CD Japan Paper Sleeve - LA Forum Live in 1975 New mix
Compare prices and pre-order
Rolling Stones
2CD Japan Paper Sleeve - LA Forum Live in 1975 Bob Clearmountain 2014 mix
Hampton Coliseum: Live in 1981
SHM-CD 1
 1) Under My Thumb
2) When The Whip Comes Down
3) Let's Spend The Night Together
4) Shattered
5) Neighbours
6) Black Limousine
7) Just My Imagination
8) Twenty Flight Rock
9) Going To A Go Go
10) Let Me Go
11) Time Is On My Side
12) Beast Of Burden
13) Waiting On A Friend
14) Let It Bleed
SHM-CD 2
1) You Can't Always Get What You Want
2) Band Introductions
3) Happy Birthday Keith
4) Little T & A
5) Tumbling Dice
6) She's So Cold
7) Hang Fire
8) Miss You
9) Honky Tonk Women
10) Brown Sugar
11) Start Me Up
12) Jumping Jack Flash
13 (I Can't Get No) Satisfaction
SHM-CD 1
1 Honky Tonk Women
2 All Down The Line
3 If You Can't Rock Me / Get Off Of My Cloud
4 Star Star
5 Gimme Shelter
6 Ain't Too Proud To Beg
7 You Gotta Move
8 You Can't Always Get What You Want
9 Happy
10 Tumbling Dice
11 It's Only Rock 'n' Roll
12 Band Intros
14 Doo Doo Doo Doo Doo (Heartbreaker)
SHM-CD 2
15 Fingerprint File
16 Angie
17 Wild Horses
18 That's Life
19 Outa-Space
20 Brown Sugar
21 Midnight Rambler
22 Rip This Joint
23 Street Fighting Man
24 Jumpin' Jack Flash
25 Sympathy For The Devil