 News
Steve Hackett / At The Edge Of Light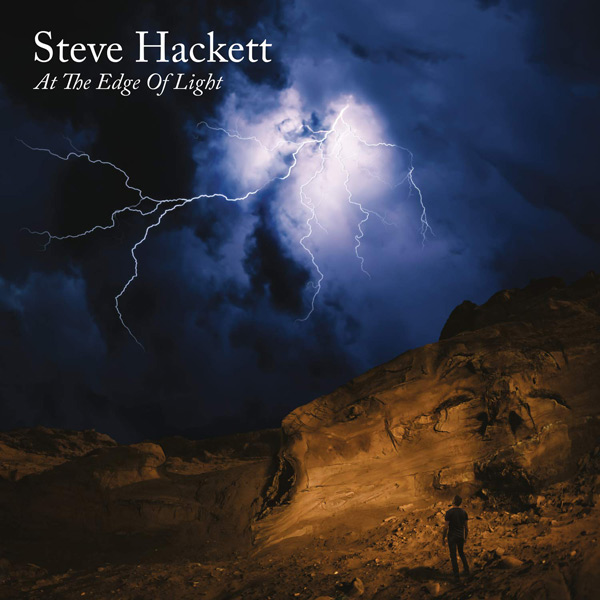 Steve Hackett will release a new album, At The Edge Of Light in the end of the month.

It's the former Genesis member's 25th solo album and comes two years after The Night Siren. The album features "a vast amount of styles ranging from guitar driven rock to epic orchestration, from world music to the reflective and atmospheric" is available as a good value gatefold 2LP+CD edition with the music pressed on three sides of the vinyl and the fourth featuring an etching.
CD+DVD mediabook of At The Edge Of Light
A CD+DVD 'mediabook' edition offers the entire album in 5.1 surround sound on the DVD. The same disc also gives fans a hi-res stereo mix and a documentary called 'Somewhere at the Edge of Light'.

JPC 2LP+CD exclusive on blue vinyl
Also, JPC in Germany are offering an exclusive blue vinyl 2LP+CD edition of At The Edge of Light. Like the black vinyl this features the side 4 etching.
At The Edge Of Light will be released on 25 January 2019
Compare prices and pre-order
Steve Hackett
At The Edge of Light 2LP+CD black vinyl
Compare prices and pre-order
Steve Hackett
At The Edge Of Light (Ltd Cd /
At the Edge of Light 2LP vinyl
Side A:
1. Fallen Walls And Pedestals
2. Beasts In Our Time
3. Under The Eye Of The Sun
Side B:
1. Underground Railroad
2. Those Golden Wings
3. Shadow And Flame
Side C:
1. Hungry Years
2. Descent
3. Conflict
4. Peace
Side D:
Etching
At The Edge of Light CD
1. Fallen Walls And Pedestals
2. Beasts In Our Time
3. Under The Eye Of The Sun
4. Underground Railroad
5. Those Golden Wings
6. Shadow And Flame
7. Hungry Years
8. Descent
9. Conflict
10. Peace
DVD
5.1 surround and hi-res stereo mix
1. Fallen Walls And Pedestals
2. Beasts In Our Time
3. Under The Eye Of The Sun
4. Underground Railroad
5. Those Golden Wings
6. Shadow And Flame
7. Hungry Years
8. Descent
9. Conflict
10. Peace
Making Of:
Somewhere at the Edge of Light (documentary)