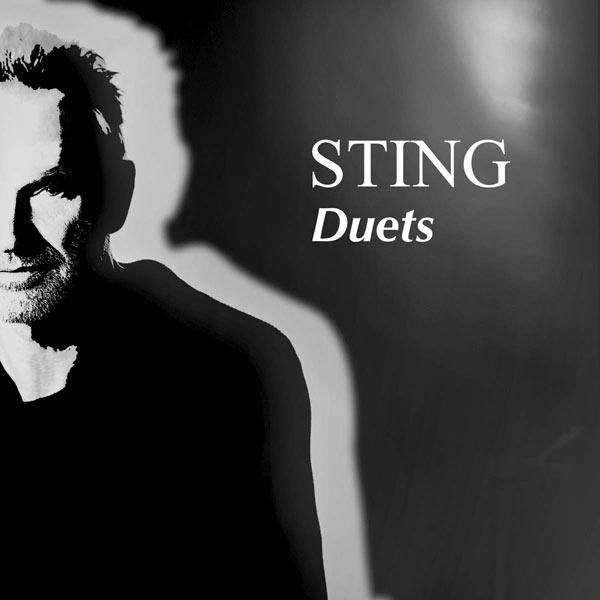 17-track compilation of collaborations
Sting will release a new studio album, Duets, later this month. As the title suggests, this brings together various collaborations, including those with Eric Clapton, Mylène Farmer, Mary J. Blige, Herbie Hancock and more.

The album also includes 'Don't Make Me Wait' with Shaggy from 2018's 44/876 album, 'Desert Rose' with Cheb Mami, 'Rise & Fall' with Craig David (which is derived from the Ten Summoner's Tales single 'Shape of My Heart') and 'We'll Be Together' with Annie Lennox (which featured on the Bridget Jones: The Edge of Reason soundtrack).
Eric Clapton plays on 'It's Probably Me', which means it has to be the the Lethal Weapon 3 soundtrack version, since Sting re-recorded it sans Clapton for Ten Summoner's Tales.
There is a new song, 'September', a duet with Italy's Zucchero, best known in the UK for Senza una Donna, his 1991 duet with Paul Young.
The CD edition of Duets will be issued on 19 March 2021 (was 27 November/18 December 2020).
Compare prices and pre-order
Compare prices and pre-order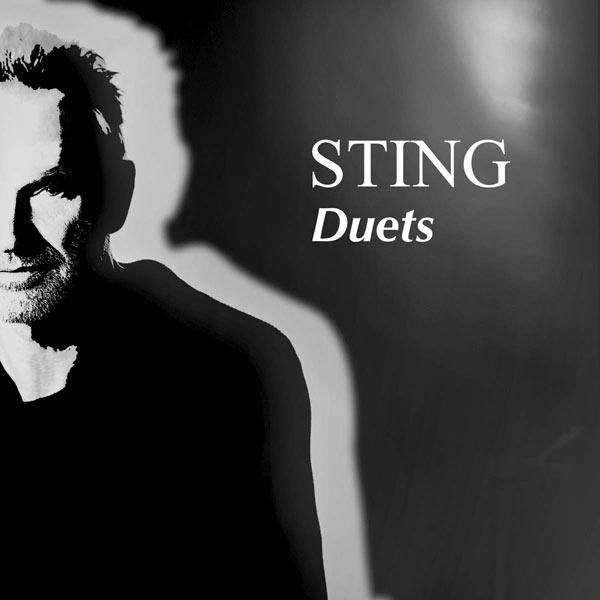 Duets CD
1. Little Something with Melody Gardot
2. It's Probably Me with Eric Clapton
3. Stolen Car with Mylène Farmer
4. Desert Rose with Cheb Mami
5. Rise & Fall with Craig David
6. Whenever I Say Your Name with Mary J. Blige
7. Don't Make Me Wait with Shaggy
8. Reste with GIMS
9. We'll Be Together with Annie Lennox
10. L'amour C'est Comme Un Jour with Charles Aznavour
11. My Funny Valentine with Herbie Hancock
12. Fragile with Julio Iglesias
13. Mama with Gashi
14. September with Zucchero
15. Practical Arrangement with Jo Lawry
16. None Of Us Are Free with Sam Moore
17. In The Wee Small Hours Of The Morning with Chris Botti
Duets 2LP vinyl
LP 1
Side A
1. Little Something with Melody Gardot
2. It's Probably Me with Eric Clapton
3. Stolen Car with Mylène Farmer
4. Desert Rose with Cheb Mami
Side B
1. Rise & Fall with Craig David
2. Whenever I Say Your Name with Mary J. Blige
3. Don't Make Me Wait with Shaggy
4. Reste with GIMS
LP 2
Side A
1. We'll Be Together with Annie Lennox
2. L'amour C'est Comme Un Jour with Charles Aznavour
3. My Funny Valentine with Herbie Hancock
4. Fragile with Julio Iglesias
Side B
1. Mama with Gashi
2. September with Zucchero
3. Practical Arrangement with Jo Lawry
4. None Of Us Are Free with Sam Moore
5. In The Wee Small Hours Of The Morning with Chris Botti