 News
The Happy Mondays / The Early EP's coloured vinyl box set
4 x 12-inch coloured vinyl box • Remastered • Limited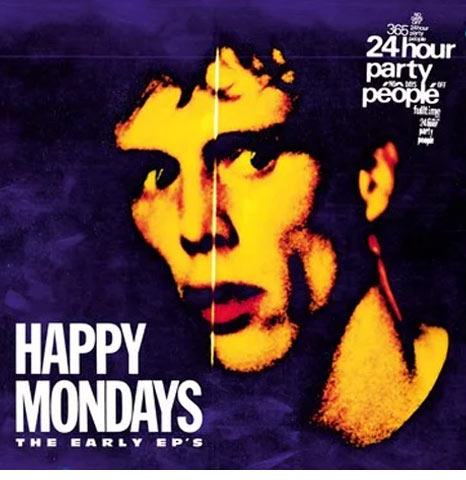 London Record will issue The Early EP's a vinyl box set containing very early Happy Mondays tracks originally released on limited vinyl in the late 1980s by Factory Records.

Included is the original version of '24 Hour Party People' and feature track 'The Egg' – for which a new video has been made (see below).



All audio has been rematered from the original tapes and this set consists of four coloured vinyl 12-inch records in an outer slipcase. 'Forty Five' is pressed on translucent green vinyl, 'Freaky Dancin' / The Egg' on translucent orange vinyl, 'Tart Tart' on translucent blue vinyl and finally, '24 Hour Party People' on translucent yellow vinyl.

This set is released on 25 October 2019 and appears to be very limited and we have a small allocation on the SDE shop. You secure a pre-order via this link or the button below.
<![CDATA[
/**/
]]>
Forty Five :
A. Delightful
B1. This Feeling
B2. Oasis
Freaky Dancin' / The Egg :
A. Freaky Dancin' (Live)
B1. The Egg (Mix)
B2. Freaky Dancin'
Tart Tart :
A. Tart Tart
B. Little Matchstick Owen's Rap
24 Hour Party People :
A. 24 Hour Party People
B1. Yahoo
B2. Wah Wah (Think Tank)