 News
The Rolling Stones / Bridges To Bremen
1998 concert film • Remixed audio • Restored visuals • Surround sound • 2CD+Blu-ray, 3LP vinyl + more formats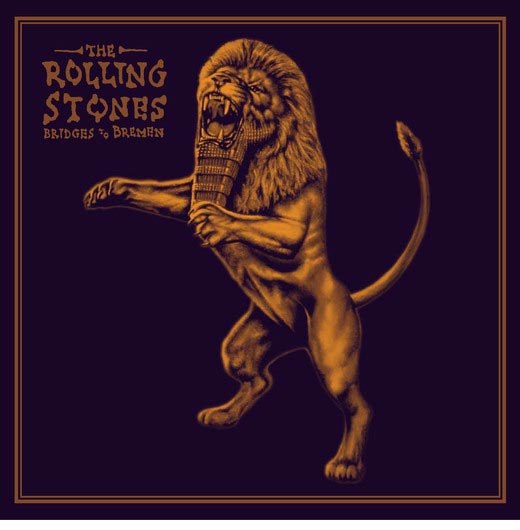 This June, Eagle Vision will issue Bridges To Bremen, a full-length show performed by The Rolling Stones on the final leg of the 'Bridges To Babylon' tour.

Bremen is in Northwest Germany and the gig was filmed at the city's Weserstadion on 2 September 1998.  By this point the 'Stones were three months into the European leg of this enormous year-long tour which had seen them fill stadia and arenas in North America, Asia and South America.

This was the first tour where fans could vote on the band's website for a track they wanted to hear at the show, which is why 'Memory Motel' from Black and Blue is in the setlist.

In terms of audio and picture quality, it sounds promising, since Eagle Vision state that the film has been "meticulously restored from the original masters" while the audio has been remixed and remastered from the live multitrack recordings. Remember, even though this is offered on blu-ray, this isn't full HD but 'upscaled standard definition'. In terms of sound, we get uncompressed stereo and DTS-HD Master Audio surround sound.

A full range of formats is on offer, including 2CD+blu-ray and 2CD+DVD combo packs, 3LP vinyl and standalone blu-ray and DVD. The video element offers four tracks from their Soldier Field performances in Chicago.

Bridges to Bremen will be released on 21 June 2019.


3LP vinyl
1. (I Can't Get No) Satisfaction
2. Let's Spend The Night Together
3. Flip The Switch
4. Gimme Shelter
5. Anybody Seen My Baby?
6. Paint It Black
7. Saint Of Me
8. Out Of Control
9. Memory Motel
10. Miss You
11. Thief In The Night
12. Wanna Hold You
13. Its Only Rock 'n' Roll (But I Like It)
14. You Got Me Rocking
15. Like A Rolling Stone
16. Sympathy For The Devil
17. Tumbling Dice
18. Honky Tonk Women
19. Start Me Up
20. Jumpin' Jack Flash
21. You Can't Always Get What You Want
22. Brown Sugar
'Bridges to Chicago' blu-ray/DVD bonus performances
1. Rock And A Hard Place
2. Under My Thumb
3. All About You
4. Let It Bleed