 News
The Rolling Stones / Goats Head Soup reissued as a super deluxe with 5.1 mix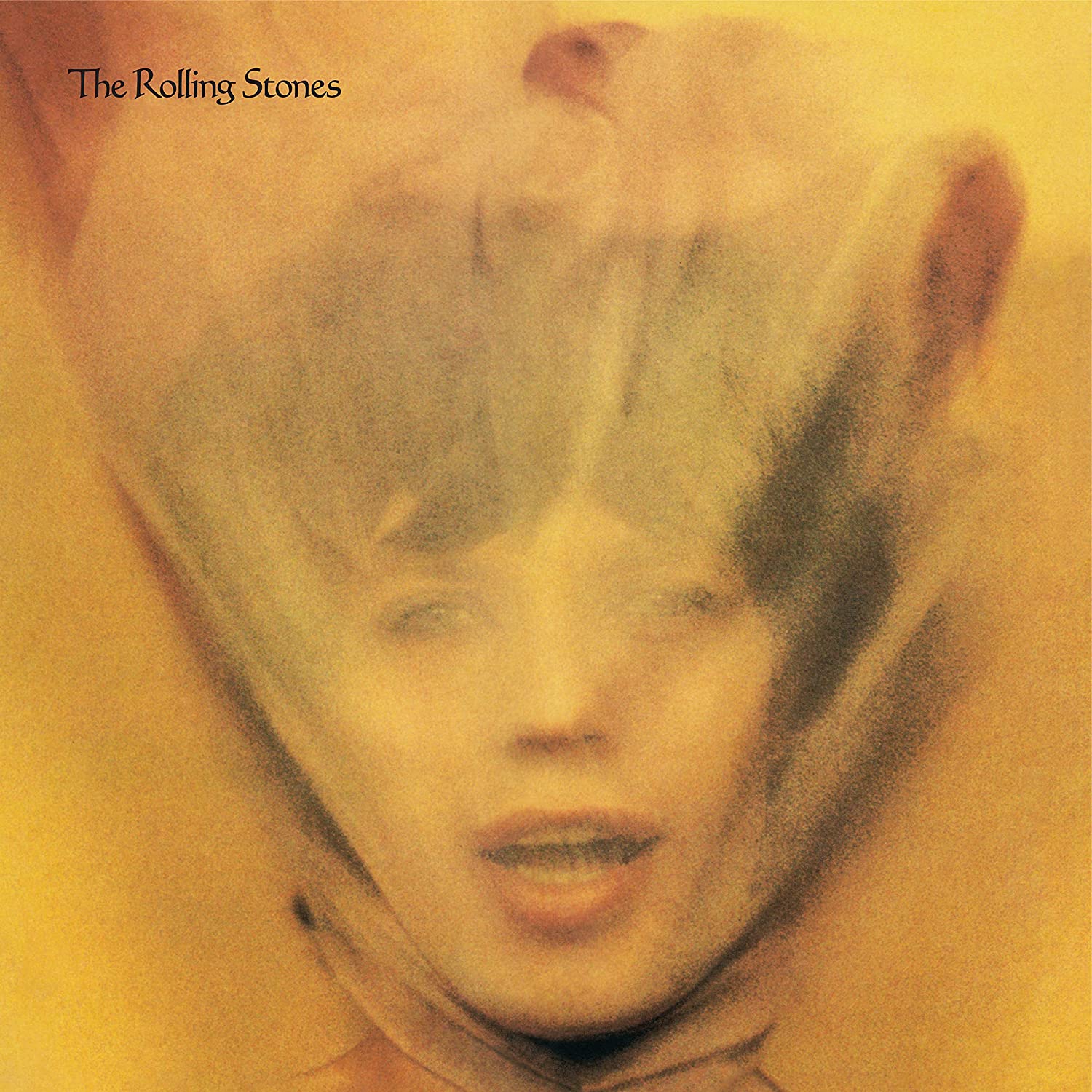 New stereo mix • 5.1 & Dolby Atmos • Brussels Affair • Rarities
The Rolling Stones' 1973 album Goats Head Soup will be reissued as a super deluxe edition box set in August.

The 3CD+blu-ray package will offer a brand new stereo mix, a 5.1 surround and Dolby Atmos mix, a disc of rarities and alternate mixes and the much desired 'Brussels Affair' concert, recorded live at the Forest National Arena in October 1973 is reissued on CD for the first time outside Japan.
The stereo and surround mixes have been created from the original session files and the rarities disc includes three previously unreleased tracks: 'Scarlet' (featuring guitar by Jimmy Page), 'All The Rage' and 'Criss Cross'.
The super deluxe edition (or should that be souper deluxe?) includes a 120-page book, which sounds McCartney-esque in style, with loads of photos and three essays: 50 Years On – An Appreciation of Goats Head Soup by Ian McCann, Brussels Affair Live 1973 Tour by Nick Kent and The Story Of The Cover Art by Darryl Easlea. This set also includes four 1973 reproduction tour posters which are rolled up, not folded.
A 4LP vinyl box is also available which contains the new stereo mix, the rarities disc and the Brussels Affair, while a 2LP edition omits the live gig and a single vinyl LP offers just the new mix of the album. ALL the vinyl is half-speed mastered.
Similarly, 2CD and single CD options are available. So I make that SIX physical formats in total.
Goats Head Soup will be reissued on 4 September 2020. You can purchase some formats from the SDE shop, using this link or the button below. Other formats and other options are in the widgets!
Goats Head Soup 3CD+Blu-ray box set
CD1 – 2020 Stereo Mix
1. Dancing With Mr D
2. 100 Years Ago
3. Coming Down Again
4. Doo Doo Doo Doo Doo (Heartbreaker)
5. Angie
6. Silver Train
7. Hide Your Love
8. Winter
9. Can You Hear The Music
10. Star Star
CD2 – Rarities and Alternative Mixes
1. Scarlet
2. All The Rage
3. Criss Cross
4. 100 Years Ago (Piano Demo)
5. Dancing With Mr D (Instrumental)
6. Heartbreaker (Instrumental)
7. Hide Your Love (Alternative Mix)
8. Dancing With Mr D (Glyn Johns 1973 Mix)
9. Doo Doo Doo Doo Doo (Heartbreaker) – (Glyn Johns 1973 Mix)
10. Silver Train (Glyn Johns 1973 Mix)
CD3 – 'Brussels Affair – Live 1973'
1. Brown Sugar
2. Gimme Shelter
3. Happy
4. Tumbling Dice
5. Star Star
6. Dancing With Mr D
7. Doo Doo Doo Doo Doo (Heartbreaker)
8. Angie
9. You Can't Always Get What You Want
10. Midnight Rambler
11. Honky Tonk Women
12. All Down The Line
13. Rip This Joint
14. Jumpin'Jack Flash
15. Street Fighting Man
Disc 4:  BLU-RAY
Dolby Atmos, 96kHz/24 bit high resolution stereo, and 96 kHz/24 bit DTS-HD Master Audio 5.1
1. Dancing With Mr D
2. 100 Years Ago
3. Coming Down Again
4. Doo Doo Doo Doo Doo (Heartbreaker)
5. Angie
6. Silver Train
7. Hide Your Love
8. Winter
9. Can You Hear The Music
10. Star Star
Videos
Dancing With Mr D
Silver Train
Angie
Goats Head Soup 4LP vinyl box set
LP 1
2020 Stereo Mix
SIDE A
1. Dancing With Mr D
2. 100 Years Ago
3. Coming Down Again
4. Doo Doo Doo Doo Doo (Heartbreaker)
5. Angie
SIDE B
6. Silver Train
7. Hide Your Love
8. Winter
9. Can You Hear The Music
10. Star Star
LP 2
Rarities & Alternative Mixes
SIDE C
1. Scarlet
2. All The Rage
3. Criss Cross
4. 100 Years Ago (Piano Demo)
5. Dancing With Mr D (Instrumental)
SIDE D
6. Heartbreaker (Instrumental)
7. Hide Your Love (Alternative Mix)
8. Dancing With Mr D (Glyn Johns 1973 Mix)
9. Doo Doo Doo Doo Doo (Heartbreaker) – (Glyn Johns 1973 Mix)
10. Silver Train (Glyn Johns 1973 Mix)
LP 3 – 'Brussels Affair – Live 1973'
SIDE E
1. Brown Sugar
2. Gimme Shelter
3. Happy
4. Tumbling Dice
SIDE F – 'Brussels Affair – Live 1973'
5. Star Star
6. Dancing With Mr D
7. Doo Doo Doo Doo Doo (Heartbreaker)
8. Angie
LP 4 – 'Brussels Affair – Live 1973'
SIDE G – 'Brussels Affair – Live 1973'
9. You Can't Always Get What You Want
10. Midnight Rambler
SIDE H – 'Brussels Affair – Live 1973'
11. Honky Tonk Women
12. All Down The Line
13. Rip This Joint
14. Jumpin' Jack Flash
15. Street Fighting Man
Goats Head Soup 2CD deluxe
CD 1 – 2020 Stereo Mix
1. Dancing With Mr D
2. 100 Years Ago
3. Coming Down Again
4. Doo Doo Doo Doo Doo (Heartbreaker)
5. Angie
6. Silver Train
7. Hide Your Love
8. Winter
9. Can You Hear The Music
10. Star Star
CD 2 – Rarities & Alternative Mixes
1. Scarlet
2. All The Rage
3. Criss Cross
4. 100 Years Ago (Piano Demo)
5. Dancing With Mr D (Instrumental)
6. Heartbreaker (Instrumental)
7. Hide Your Love (Alternative Mix)
8. Dancing With Mr D (Glyn Johns 1973 Mix)
9. Doo Doo Doo Doo Doo (Heartbreaker) – (Glyn Johns 1973 Mix)
10. Silver Train (Glyn Johns 1973 Mix)
Goats Head Soup 2LP vinyl edition
LP 1 – 2020 Stereo Mix
SIDE A
1. Dancing With Mr D
2. 100 Years Ago
3. Coming Down Again
4. Doo Doo Doo Doo Doo (Heartbreaker)
5. Angie
SIDE B
6. Silver Train
7. Hide Your Love
8. Winter
9. Can You Hear The Music
10. Star Star
SIDE C
1. Scarlet
2. All The Rage
3. Criss Cross
4. 100 Years Ago (Piano Demo)
5. Dancing With Mr D (Instrumental)
SIDE D
6. Heartbreaker (Instrumental)
7. Hide Your Love (Alternative Mix)
8. Dancing With Mr D (Glyn Johns 1973 Mix)
9. Doo Doo Doo Doo Doo (Heartbreaker) – (Glyn Johns 1973 Mix)
10. Silver Train (Glyn Johns 1973 Mix)