 News
XTC / Oranges and Lemons 2LP vinyl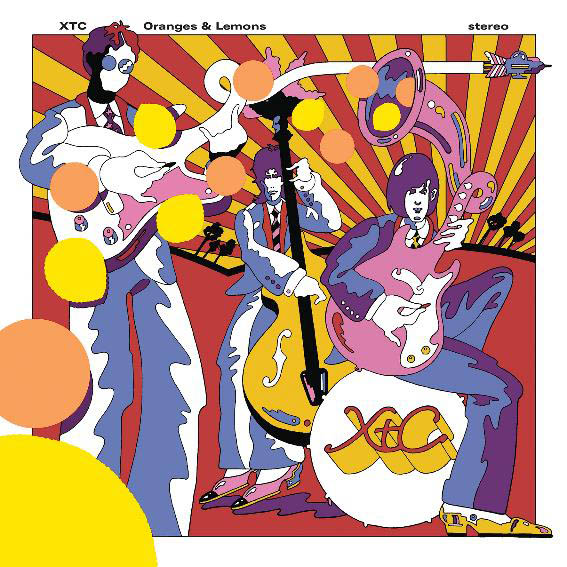 2LP vinyl • 200g pressing • XTC-approved
XTC's 1989 album Oranges and Lemons is being made available on vinyl next month.

The album, which features the singles 'King For A Day', 'The Mayor of Simpleton' and 'The Loving' is the eighth in a series of XTC Classics to be issued on a 200g vinyl edition. It has been mastered by Jason Mitchell at Loud Mastering with input from Andy Partridge and is fully approved by XTC.
This is the first time the record has been available on vinyl since the original release and a few improvements have been made, including reworking the sleeve to present the front cover image in all its psychedelic glory and making this a gatefold with song lyrics (the original was a single sleeve).
Oranges and Lemons will be reissued as a 2LP set, via Andy Patridge's APE label, on 4 September 2020. Pre-order your copy from the SDE shop using this link, or the button below (a few other XTC titles are also available).
You might also like…
1 Garden of Earthly Delights
2 The Mayor of Simpleton
3 King for a Day
4 Here Comes President Kill Again
5 The Loving
6 Poor Skeleton Steps Out
7 One of the Millions
8 Scarecrow People
9 Merely a Man
10 Cynical Days
11 Across This Antheap
12 Hold Me My Daddy
13 Pink Thing
14 Miniature Sun
15 Chalkhills and Children