 News
Yazoo remasters on standalone vinyl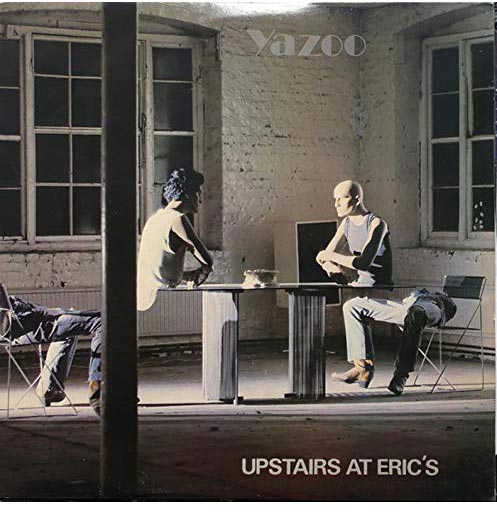 Synthpop duo Yazoo's two albums were 'exclusively remastered' for last year's Four Pieces box set but  will become available in March as standalone vinyl records.

The two albums are of course Upstairs At Eric's from 1982 and You and Me Both which was issued a year later, in 1983. The Four Pieces vinyl box remains desirable but quite pricey at nearly £80, so the opportunity to pick just the two album ups for less than half that will surely be welcomed by fans.
Understandably, there is no standalone CD option, since the CD equivalent of Four Pieces, called Three Pieces, is really affordable as it is.
Both Yazoo albums are reissued on vinyl on 29 March 2019.
You might also like…
Upstairs at Eric's
Side 1
1. Don't Go (2018 – Remaster)
2. Too Pieces (2018 – Remaster)
3. Bad Connection (2018 – Remaster)
4. I Before E Except After C (2018 – Remaster)
5. Midnight (2018 – Remaster)
6. In My Room (2018 – Remaster)
Side 2
1. Only You (2018 – Remaster)
2. Goodbye 70's (2018 – Remaster)
3. Tuesday (2018 – Remaster)
4. Winter Kills (2018 – Remaster)
5. Bring Your Love Down (Didn't I) [2018 – Remaster]
You and Me Both
Side 1
1. Nobody's Diary (2018 – Remaster)
2. Softly Over (2018 – Remaster)
3. Sweet Thing (2018 – Remaster)
4. Mr Blue (2018 – Remaster)
5. Good Times (2018 – Remaster)
Side 2
1. Walk Away from Love (2018 – Remaster)
2. Ode to Boy (2018 – Remaster)
3. Unmarked (2018 – Remaster)
4. Anyone (2018 – Remaster)
5. Happy People (2018 – Remaster)
6. And On (2018 – Remaster)