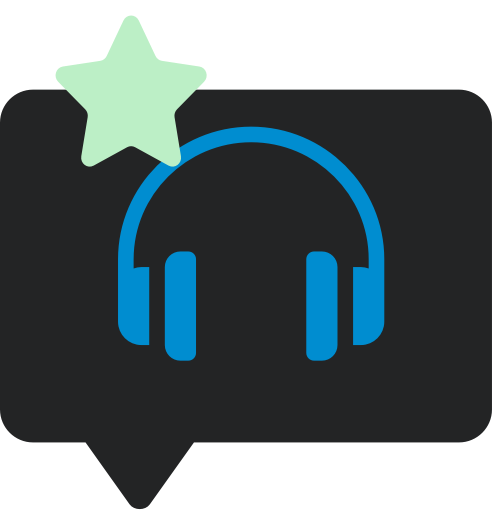 Reviews
Bob Dylan / 1970 review
Sean Hannam reviews the three-CD archive offering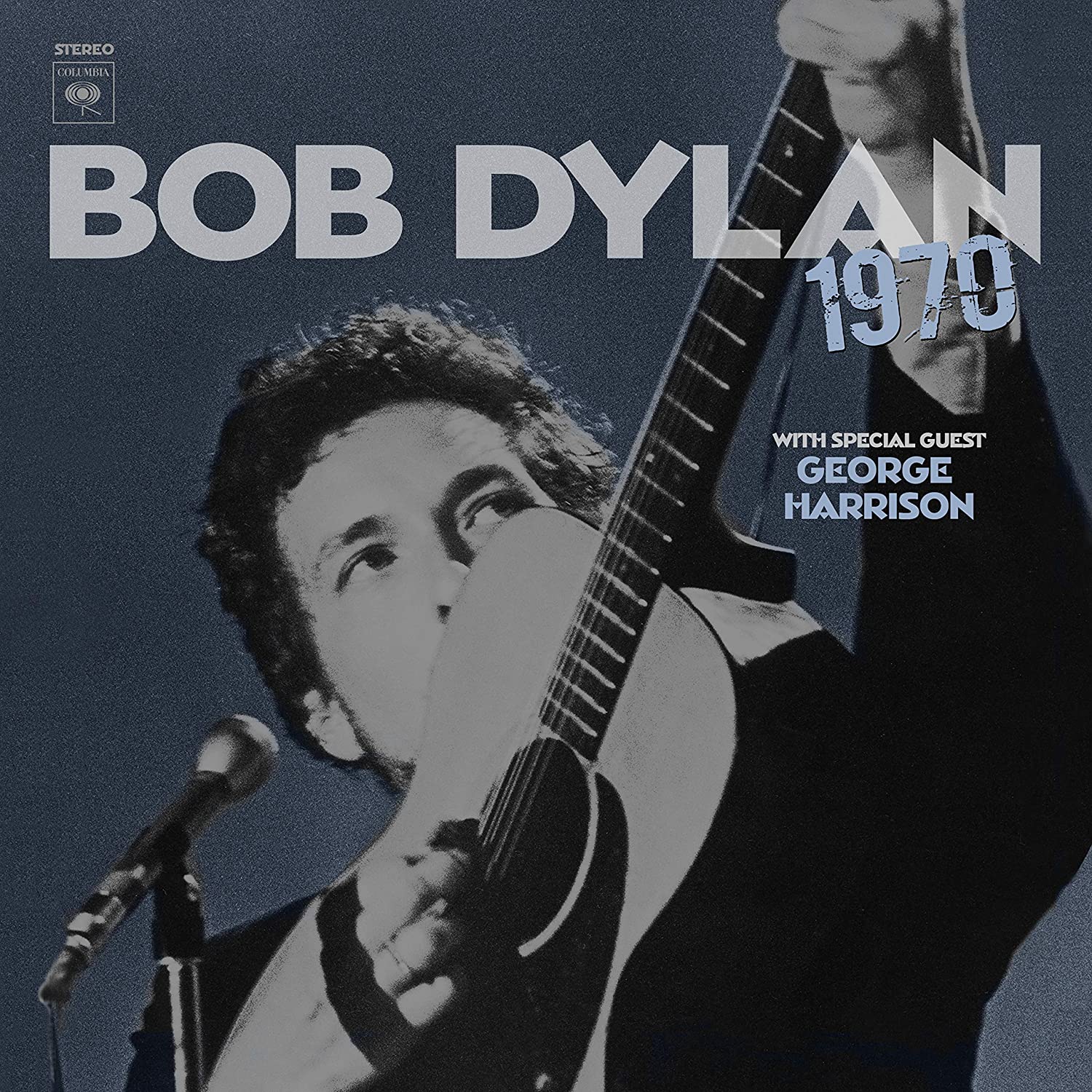 This year sees Bob Dylan turning 80 – he celebrates his milestone birthday on 24 May – but, in the meantime, his diehard fans have been gifted Bob Dylan 1970 – the latest in a series of Columbia / Legacy Recordings archive releases that trawl through his extensive back catalogue and unearth rarities, including outtakes and alternative versions.

This latest collection, which can be seen as a companion piece to 2013's The Bootleg Series Vol. 10: Another Self Portrait (1969-1971), pulls together three-and-a-half hours of material from New York studio sessions that took place between 3 March and 12 August, 1970 for Dylan's albums New Morning and Self Portrait. The latter was famously slammed by Rolling Stone critic, Greil Marcus, who started his review with the line: "What is this shit?"
These recordings were originally released as a very limited edition version – reportedly only 100 copies – on 4 December last year, via UK retailer Badlands, as part of the Bob Dylan 50th Anniversary 'Copyright Collection' series, but, according to the press/PR blurb, have been made more widely available due to popular demand. There are actually a few tracks on this edition that weren't on the 2020 version.
Also included, which will be the draw for many people, is Dylan's complete 1 May, 1970 studio session with George Harrison.
In fact, the front cover artwork for this 74-track, three-CD digi-pak collection – unlike several recent Dylan rarities releases there's no vinyl version, or streaming, just CD and download – features the subheading 'With Special Guest George Harrison', which could be more than enough to make casual fans of Dylan, The Beatles and Harrison part with their money. But, let's face it; essentially, this release is one for Dylanologists only.
And, even then, it's debatable that they really need five different takes of 'Went To See The Gypsy', or an alternative version of a short boogie woogie instrumental called, rather unimaginatively, 'Woogie Boogie.'
The first disc comprises sessions from 3 March, 1970, and opens with a pleasant, but inessential, 36-second acoustic snippet of Dylan covering American folk singer-songwriter Tom Paxton's 'I Can't Help But Wonder Where I'm Bound', which abruptly cuts off before the end.
Next up is his solo acoustic take on Buffy Saint Marie's anti-war anthem 'Universal Soldier', which clocks in at around one minute. The song was a 1965 hit for Donovan, who was often unfairly dismissed as a Dylan copyist – you can't help but wonder if Bob had this in mind when he tackled the song in the studio. Again, it's mildly diverting, but ends before you can really appreciate it.
The ramshackle version of the Carter Family's country song 'Little Moses' is entertaining because it features the backing singers cracking up. In his sleeve notes, Michael Simmons says that if only Dylan had included 'Little Moses' on Self Portrait, Rolling Stone might have gleaned more of the light-hearted vibe of the sessions for the album.
The track 'Alberta' is much better – a breezy, upbeat and soulful country rendition of a traditional blues song, which, for some reason, Dylan included two versions of on Self Portrait. Funnily enough, there's also two attempts at it on Bob Dylan 1970 – the second (Take 5) is slicker than the first and has more of a groove to it.
The first disc ends with a raw, rough and slightly sloppy electric version of The Beatles' 'Yesterday', but according to the album credits, Harrison isn't playing on it. Mind you, he didn't play on the original…
He is, however, on guitar and vocals for nine songs on the collection, the majority of which are on the second disc, such as the throwaway bluesy boogie medley, 'I Met Him On A Sunday/ 'Da Doo Ron Ron', and a great, loose and almost funky country rock version of 'One Too Many Mornings', revamped from Dylan's 1964 album, The Times They Are A-Changin'.
'Gates of Eden', originally on Bringing It All Back Home, features a nice Harrison guitar solo, and there's a decent, laid back version of 'It Ain't Me Babe', with some lovely country guitar licks.
During the jamming sessions, Dylan and Harrison also knock out a ragbag of playful covers, including 'Ghost Riders In The Sky', 'All I Have To Do Is Dream' by The Everly Brothers, and a lively take on the Carl Perkins' rockabilly song 'Matchbox', which was recorded by The Beatles. They're fun to listen to – especially the latter, which sees both musicians paying tribute to the rock and roll music they grew up with.
We also get to hear Dylan and his band run through several takes of 'If Not For You' from New Morning – a song that George Harrison recorded a few months later for his 1970 triple solo album All Things Must Pass.
Disc Three contains a few curiosities, such as an alternative cut of Elvis Presley's ballad 'Can't Help Falling In Love With You', which is different to the version that appeared on the 1973 album Dylan – a collection of studio outtakes from the sessions for Self Portrait and New Morning. Dylan tackles the Caribbean folk song 'Jamaica Farewell' with a full band, including Al Kooper on warm organ, and some gospel-tinged female backing vocals.
Other highlights include a sprightly version of 'Winterlude', from New Morning, but with a harmonica intro, and two different slow blues takes of 'Tomorrow Is A Long Time' – the first is heavier than the second, whereas the second take is somewhat lighter in mood.
As Dylan rarities releases go, arguably, Bob Dylan 1970 is one of the least essential and you have to ask yourself, did the compilers really need to include so many different takes of the same songs? This can often make for quite arduous, let alone repetitive, listening.
That aside, it's wonderful to be able to hear the much talked about Harrison session, and, for Dylan disciples and completists, the album is a welcome addition to the ever-growing collection of archive material now in the public domain, although the cardboard packaging and cover feels a bit cheap, the digitally-altered photos of Dylan in the studio, which are on the inside of the eight panel-digipack, don't look great, and, sadly, Simmons' sleeve notes don't go into that much depth about the recording sessions.
Surely there must be something more exciting and special planned to coincide with his 80th birthday? Please don't keep us waiting for much longer until we find out – tomorrow is a long time…
Bob Dylan 1970 aka 50th Anniversary Collection: 1970 is released today.
Compare prices and pre-order
Dylan, Bob
50th anniversary collection 1970 - 3CD set
Tracklisting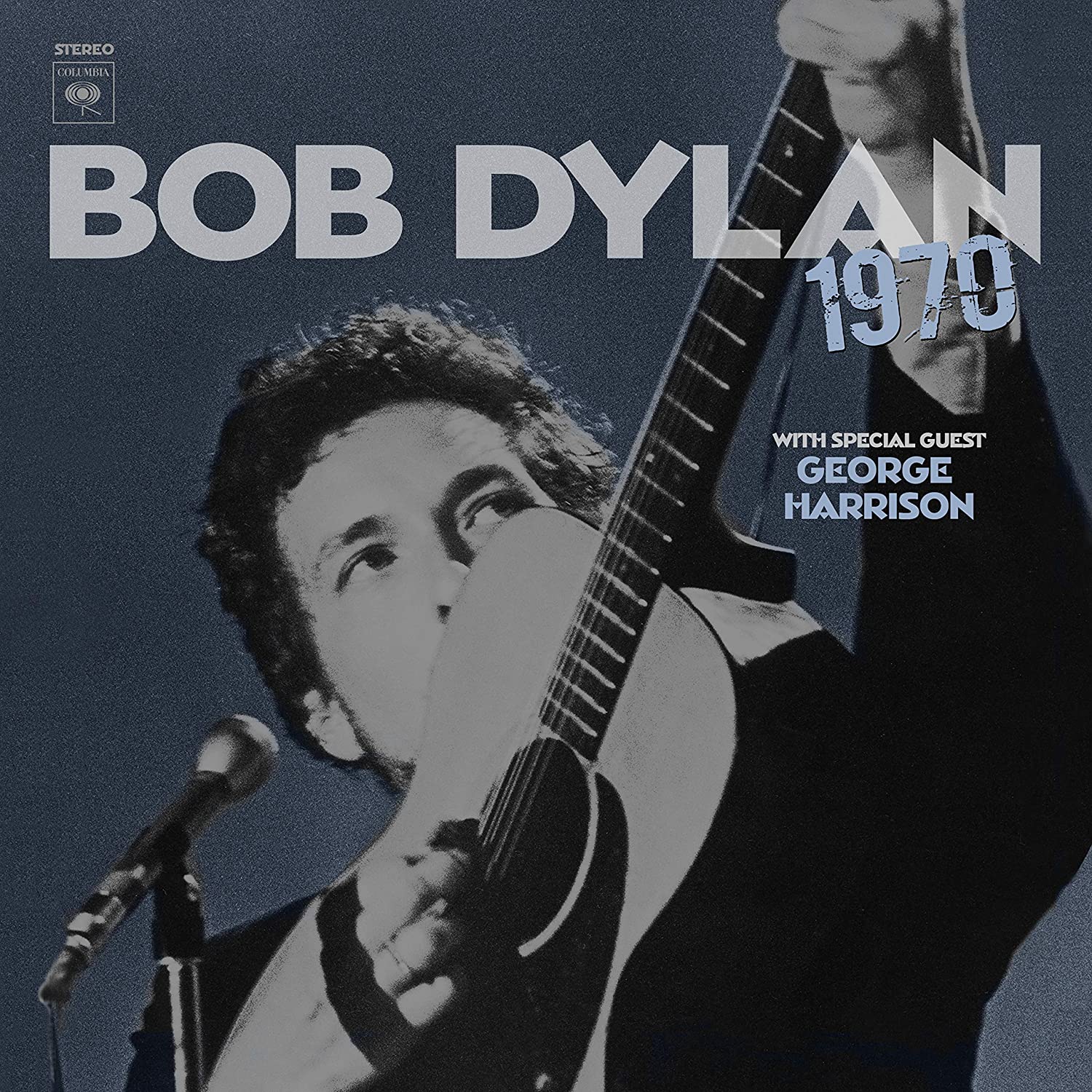 1970 Bob Dylan
/
3CD deluxe
I Can't Help but Wonder Where I'm Bound
Universal Soldier – Take 1
Spanish Is the Loving Tongue – Take 1
Went to See the Gypsy – Take 2
Went to See the Gypsy – Take
Woogie Boogie
Went to See the Gypsy – Take 4
Thirsty Boots – Take 1
Little Moses – Take 1
Alberta – Take 2
Come All You Fair and Tender Ladies – Take 1
Things About Comin' My Way – Takes 2 & 3
Went to See the Gypsy – Take 6
Untitled 1970 Instrumental #1
Come a Little Bit Closer – Take 2
Alberta – Take 5
Sign on the Window – Take 2
Sign on the Window – Takes 3, 4 & 5
If Not for You – Take 1
Time Passes Slowly – Rehearsal
If Not for You – Take 2
If Not for You – Take 3
Song to Woody – Take 1
Mama, You Been on My Mind – Take 1
Yesterday – Take 1

1. Just Like Tom Thumb's Blues – Take 1
I Met Him on a Sunday (Ronde-Ronde) – Take 1
One Too Many Mornings – Take 1
Ghost Riders in the Sky – Take 1
Cupid – Take 1
All I Have to Do Is Dream – Take 1
Gates of Eden – Take 1
I Threw It All Away – Take 1
I Don't Believe You (She Acts Like We Never Have Met) – Take 1
Matchbox – Take 1
Your True Love – Take 1
Telephone Wire – Take 1
Fishing Blues – Take 1
Honey, Just Allow Me One More Chance – Take 1
Rainy Day Women #12 & 35 – Take 1
It Ain't Me Babe
If Not for You
Sign on the Window – Take 1
Sign on the Window – Take 2
Sign on the Window – Take 3

If Not for You – Take 1
If Not for You – Take 2
Jamaica Farewell
Can't Help Falling in Love
Long Black Veil
One More Weekend
Bring Me Little Water, Sylvie – Take 1
Three Angels
Tomorrow Is a Long Time – Take 1
Tomorrow Is a Long Time – Take 2
New Morning
Untitled 1970 Instrumental #2
Went to See the Gypsy
Sign on the Window – Stereo Mix
Winterlude
I Forgot to Remember to Forget 1
I Forgot to Remember to Forget 2
Lily of the West – Take 2
Father of Night – rehearsal
Lily of the West21. If Not for You – Take 1
If Not for You – Take 2
Bob Dylan – 1970 (50th Anniversary Collection)
CD 1:
March 3, 1970
1. I Can't Help but Wonder Where I'm Bound
2. Universal Soldier – Take 1
3. Spanish Is the Loving Tongue – Take 1
4. Went to See the Gypsy – Take 2
5. Went to See the Gypsy – Take 3
6. Woogie Boogie
March 4, 1970
7. Went to See the Gypsy – Take 4
8. Thirsty Boots – Take 1
March 5, 1970
9. Little Moses – Take 1
10. Alberta – Take 2
11. Come All You Fair and Tender Ladies – Take 1
12. Things About Comin' My Way – Takes 2 & 3
13. Went to See the Gypsy – Take 6
14. Untitled 1970 Instrumental #1
15. Come a Little Bit Closer – Take 2
16. Alberta ¬– Take 5
Bob Dylan – vocals, guitar, piano
David Bromberg – guitar, dobro, bass
Al Kooper – organ, piano
Emanuel Green – violin
Stu Woods – bass
Alvin Rogers – drums
Hilda Harris, Albertine Robinson, Maeretha Stewart – background vocals
May 1, 1970
17. Sign on the Window – Take 2
18. Sign on the Window – Takes 3, 4 & 5
19. If Not for You – Take 1
20. Time Passes Slowly – Rehearsal
21. If Not for You – Take 2
22. If Not for You – Take 3
23. Song to Woody – Take 1
24. Mama, You Been on My Mind – Take 1
25. Yesterday – Take 1
CD 2:
1. Just Like Tom Thumb's Blues – Take 1
2. I Met Him on a Sunday (Ronde-Ronde) – Take 1
3. One Too Many Mornings – Take 1
4. Ghost Riders in the Sky – Take 1
5. Cupid – Take 1
6. All I Have to Do Is Dream – Take 1
7. Gates of Eden – Take 1
8. I Threw It All Away – Take 1
9. I Don't Believe You (She Acts Like We Never Have Met) – Take 1
10. Matchbox – Take 1
11. Your True Love – Take 1
12. Telephone Wire – Take 1
13. Fishing Blues – Take 1
14. Honey, Just Allow Me One More Chance – Take 1
15. Rainy Day Women #12 & 35 – Take 1
16. It Ain't Me Babe
17. If Not for You
18. Sign on the Window – Take 1
19. Sign on the Window – Take 2
20. Sign on the Window – Take 3
Bob Dylan – vocals, guitar, piano, harmonica
George Harrison – guitar, vocals (Disc 1, Tracks 20 & 24 and Disc 2, Tracks 2-3, 6-7, 10-11, & 16)
Bob Johnston – piano (Disc 1, Tracks 24-25 and Disc 2, Tracks 1-3)
Charlie Daniels – bass
Russ Kunkel – drums
June 1, 1970
21. Alligator Man
22. Alligator Man [rock version]
23. Alligator Man [country version]
24. Day of the Locusts – Take 2
25. Sarah Jane 1
26. Sign on the Window
27. Sarah Jane 2
CD 3:
June 2, 1970
1. If Not for You – Take 1
2. If Not for You – Take 2
June 3, 1970
3. Jamaica Farewell
4. Can't Help Falling in Love
5. Long Black Veil
6. One More Weekend
June 4, 1970
7. Bring Me Little Water, Sylvie – Take 1
8. Three Angels
9. Tomorrow Is a Long Time – Take 1
10. Tomorrow Is a Long Time – Take 2
11. New Morning
12. Untitled 1970 Instrumental #2
June 5, 1970
13. Went to See the Gypsy
14. Sign on the Window – Stereo Mix
15. Winterlude
16. I Forgot to Remember to Forget 1
17. I Forgot to Remember to Forget 2
18. Lily of the West – Take 2
19. Father of Night – rehearsal
20. Lily of the West
Bob Dylan – vocals, guitar, piano, harmonica
David Bromberg – guitar, dobro, mandolin
Ron Cornelius – guitar
Al Kooper – organ
Charlie Daniels – bass, guitar
Russ Kunkel – drums
Background vocalists unknown
August 12, 1970
21. If Not for You – Take 1
22. If Not for You – Take 2
Bob Dylan – vocals, guitar, harmonica
Buzzy Feiten – guitar
Other musicians unknown
March 3-5 and May 1, 1970 sessions took place at Studio B, Columbia Recording Studios, New York City, New York
June 1-5 and August 12, 1970 sessions took place at Studio E, Columbia Recording Studios, New York City, New York