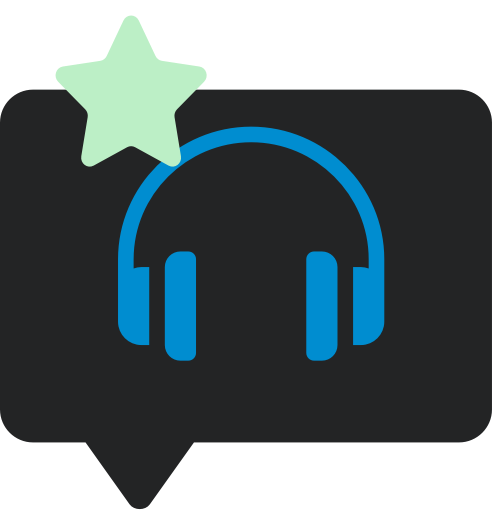 Reviews
FAN REVIEW: Thompson Twins Remixes & Rarities 2CD
Thompson Twins fan Cindy Rosenblum gives her opinion on the new Remixes & Rarities compilation…

---
Let's start this review by revealing some of the things that I am not.  I'm not a connoisseur of Thompson Twins remixes.  I'm also not an expert on their albums or everything they ever released.  I am however, a more than 'average' fan who considers the music of the Thompson Twins part of the 'soundtrack of her childhood' and was very pleased when SuperDeluxeEdition Editor Paul Sinclair suggested I write this review after I told him I'd purchased a copy of the Remixes & Rarities CD signed by Tom Bailey himself when I saw the first show of the Retro Futura tour on 21 August. This was Tom Bailey's first performance in 27 years, and it was a great idea to release this CD to coincide with the tour.
I was 12 when Lies was released in the US and 13 when Hold Me Now came out.  I didn't have MTV until much later on, so I watched shows like American Bandstand (the Thompson Twins were on the show more than once) Friday Night Videos, Top 40 Videos, and any other show that had music or videos.  One of the staples of my childhood music shows was Solid Gold and I found this amazing clip of Lies, where the hosts of the show interrupt the song (as was the fashion!!).
https://www.youtube.com/watch?v=E2-I_ucQA0A
The Music
Sometimes when you have a compilation CD set that record companies throw out there without consulting the artist first, you wind up with five or six versions of the same song on one disc.  Fierce collectors don't mind that (and I would be interested in that perhaps in a different type of compilation), but I would say that this two-CD set might have wider appeal because of the variety of songs available on the two discs.
The hits that the fans want are there; I was pleased to see (Bigger & Better) Lies the 'Rap Boy Rap' version of Love On Your Side, Lay Your Hands On Me, In The Name Of Love, You Take Me Up, King For A Day, Doctor! Doctor!, The Gap, and Hold Me Now.
There are six songs that were previously unavailable on CD (some of which I never heard or don't remember hearing), which makes this something that I'd want to own.  Granted, there are two versions of Lay Your Hands On Me and The Gap on this set, but it's not overkill.
I would have liked to see Get That Love included, but maybe we can leave that for a Thompson Twins Remixes & Rarities Part 2?
I could have lived without Watching (You Watching Me). I don't think I've ever heard the song and it's not great. I also had no idea that Thompson Twins covered Revolution. When I heard it I was thinking "NO, that's NOT MY Thompson Twins!"  For purposes of "switching things up" and showing the variety of Thompson Twins work out there, it was good that it was included.
The Interview
In the CD booklet, Paul did a great interview with Tom Bailey that goes deeper than the usual music documentary shows (think VH-1 "Behind The Music"). There is an actual insight into the music from Tom Bailey that goes beyond all of the gossipy-type stuff (which I'd be really interested as well, I'm not going to lie).
It was great to read what Tom's thoughts were on recording certain songs, who he worked with, etc.  I finally learned what Sister of Mercy and Don't Mess With Doctor Dream were about (as a kid you really don't think about this stuff, at least I didn't at that age).
The layout included some great old photos along with pictures of the label portion of vinyl records. It looks good and it's definitely worth reading. Don't just rip the CD to iTunes and put it on the shelf with the rest of them without reading the booklet!  (I'm guilty of that, especially when the booklet is a big one . . .).
"I don't want to give away what's in the interview, but regarding the song The Gap Tom Bailey said, "What surprised me was the store The Gap never took it on as their theme tune! They stayed well away from that, I don't know why!" As a kid I always thought the same – The Gap was very popular at the time and I didn't know why they just didn't take the song and run with it!
What Should Be Next
Between the music on this release and the interview in the booklet, this two-CD set was well worth it for me and left me wanting a part two!  This is what I'd like to see in the future:
A Thompson Twins "Remixes & Rarities" CD set Part 2 (that includes Get That Love).
A companion Thompson Twins "Remixes & Rarities" official video compilation on DVD/Blu-Ray.  This compilation should include all versions of music videos that were released in the US and UK plus rare TV appearances, etc. (I know, it's a big ask, but I'm not sure if there's anything official like that out there!).
A documentary that shows us what went on behind the scenes, etc. (yes, the gossipy stuff like VH-1 produces, but better).  I don't think this has been done yet either.
The final word?  Yes, I enjoyed this compilation and I think whoever buys it won't regret it. It has to be good if it left me wanting more, right?
Fan review by Cindy Rosenblum.