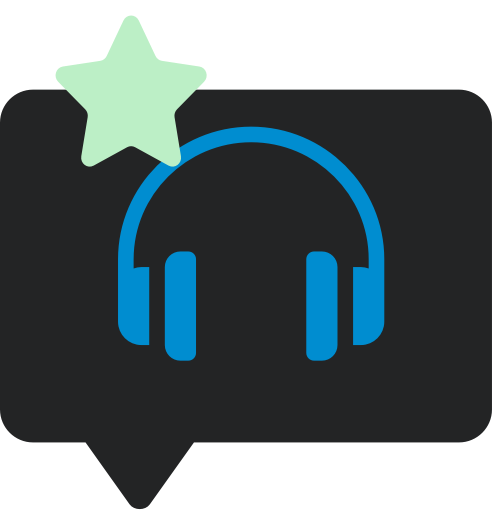 Reviews
Howard Jones / One to One reviewed
Superb reissue of a middling album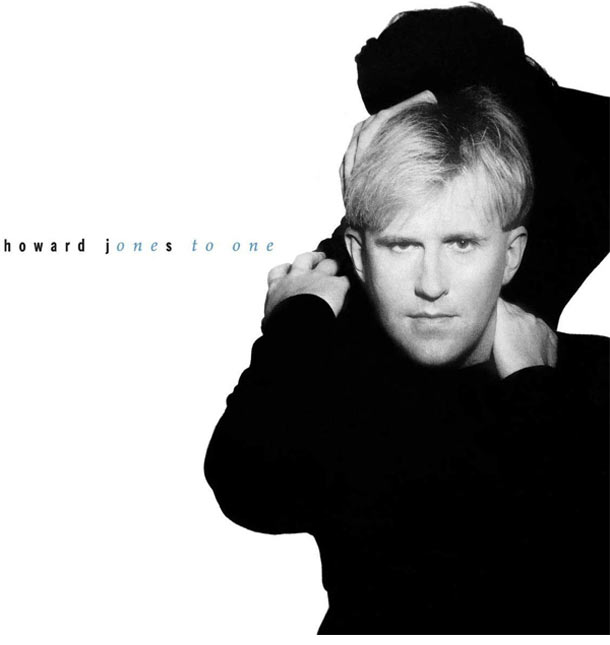 By the end of 1985, Howard Jones had released two hit albums with producer Rupert Hine at the helm, but chose to ditch the successful formula and make his third record with someone else. The record company planted the seed of change and while initially sceptical, Jones was eventually seduced by the suggestion of legendary producer Arif Mardin, who had of course worked with many great artists, such as Aretha Franklin and The Bees Gees and in then more recent times had co-produced Scritti Politti's 1985 album Cupid & Psyche 85 and Culture Club's 1986 long-player From Luxury to Heartache.

Coincidence or otherwise, the partnership resulted in an album – One to One – that disastrously failed to deliver ANY top 30 singles in the UK (all nine 'HoJo' singles up to that point were at least top 20 hits in Britain, with six of them going top 10). It effectively ended Jones' career as a hit-making pop star in the UK, although he enjoyed relative chart success in America for a few more years.

Curiously, the same desire to 'move on' afflicted both Nik Kershaw and Paul Young who did EXACTLY the same thing. Ditched original producers after their first two albums in the early/mid-eighties and then immediately struggled commercially, with their third (both of which were also released in 1986).

In the sleeve notes for the new One to One reissue Jones downplays this aspect to a degree, claiming that he wasn't keeping an eye on the pop charts: "I was on the road touring the album and playing arenas, having a great time. I was judging the period by how things were going live, more than the record."

With hindsight, he also suggests that 'All I Want' was perhaps not the right selection for the critical first UK single, and thinks the pacy 'You Know I Love You… Don't You?' would have been a better choice to launch the album, pointing out that the latter "did well" in America when it was released there (it was the first single Stateside and peaked at #17). We will never know what difference this switch might have made, but when issued as the second single in Britain 'You Know I Love You… Don't You?' didn't 'do well' at all, stalling outside the top 40 (#43). The third and final single, 'A Little Bit Of Snow', was a total flop (#70) although Jones lays the blame squarely with WEA Records, saying "the label had lost interest" (there was no video, which rather supports this claim).
In the USA, 'You Know I Love You…Don't You?' was the first single and had different artwork

The album eventually went gold (actually matching Dream into Action) but for this writer I'm afraid it was 'guilty as charged', because I was one of those fans who bought the first two records (and The 12″ Album) and then without chart hits to grab my attention, I rather lost interest and didn't buy One to One at the time (I was probably busy with Pet Shop Boys and a-ha). So this reissue is a good opportunity to see both what I missed, and also to dig into the remixes, B-sides, demos and various unreleased tracks. To be blunt, I've always assumed the album wasn't very good, but is that actually the reality?

I can understand why the record company wanted to go with 'All I Want' as the first single. It may be mid-paced, but aurally it has more of a lineage back to the sound of the first two albums and it bounces along quite nicely, even if it takes an age to get to the first chorus (and doesn't scream 'killer first single').  'You Know I Love You… Don't You?', on the other hand, is a bit of a racket, frankly. There's far too much going on. Howard had invested in a £60k Fairlight CMI and he was determined to get his money's worth! But the sampled brass doesn't sound great (and is overused), there is Pet Shop Boys/Art of Noise-type orchestra stabs all over the place along as well as hammond organ and a rather inappropriate 'rawk' guitar solo. It's a big kitchen-sink arrangement propping up a rather ordinary song; the shouty verses aren't very melodic at all.

Elsewhere, once you get past overcooked sampling/intro nonsense, 'The Balance of Love' sounds great (with a lyric that adopts a Christie Malry attitude to love), as does 'Where Are We Going?' which definitely betrays the Art of Noise / Fairlight influence at the start. 'Don't Want To Fight Anymore' is a microcosm of the whole album; unnecessary messing around  at the beginning, but then 30 seconds in it sounds pretty good, in a classic 80s synthpop type of a way. But *that* sampled brass is back to sprinkle unwanted cheese on the chorus and in terms of melody/lyrical hooks there's a sense that HoJo just isn't quite nailing it, in the way that he did with 'New Song', 'What Is Love' and 'Look Mama'. The sax solo is also bit incongruous.

'Will You Still Be There' is a lighter-aloft big ballad which more or less does the job while 'Good Luck, Bad Luck' is purposeful enough, albeit with a pretty banal chorus that feels 'first draft' rather than finished article. 'Give Me Strength' is actually really good and benefits from a minimal arrangement and quite a memorable chorus melody, but the focus that resulted in the inventive arrangement that lifted 'Like To Get To Know You Well' isn't repeated here and production-wise it's all rather glossy and baggy, a bit like when Paul McCartney 'does' reggae (see 'Too Many People' from Flowers in the Dirt).

After all the 80s wizardry and production it's rather a relief to get to the voice-and-piano melancholy of A Little Bit Of Snow. It's doesn't quite develop into the classic you're hoping it might be, but it's a heartfelt performance nonetheless. Releasing this as a single was pure madness, and tantamount to career vandalism. If the perpetrator was ever identified he or she should be made to do the equivalent of music industry community service (e.g. work with an X-Factor runner up, or try and relaunch The Reynolds Girls' career).



The CD version of One to One always ended with the re-recorded 'Phil Collins' version of 'No One Is To Blame', which made some kind of sense, I suppose, although being from a different era, the quality of this composition does rather blow a few raspberries in the direction of some of the more workmanlike songs on One to One.

Over 30 years on, you have to wonder if the pairing with Arif Mardin was the right move. Jones' success and record company budgets in the eighties certainly allowed him the opportunity to work with the then 60-year old producer, and it was clearly an exciting experience for the then 31-year old singer-songwriter, but did we really want a Howard Jones album to sound more 'grown up', like some kind of R&B record? Not really, and while it doesn't actually sound like that at all, it's a little confused. An unhappy mesh of UK synth-pop and soulful America production nous. I mean, despite the players undoubted talents, did anyone listen to Human's Lib or Dream into Action and think "what this needs is Steve Ferrone drumming live on it and Nile Rodgers playing guitar" (both men contribute to One to One).

In the reissue sleeve notes, Howard acknowledges that the album cost more than £300k to make, and the first two cost "hardly anything" to record. That tells you all you need to know. Money rarely makes albums better. And there's a hint of friction when Jones admits "I very much wanted to keep control of the record. I sometimes look back at One to One and think 'I could have let Arif have more say about it than I did'. I don't know what difference that would have made, given I had programmed everything for it myself."

While bringing the Fairlight to the table wasn't a bad idea, Jones could have probably benefitted from a producer that properly understood how to make the technology integral to the songwriting and arrangements –  a Trevor Horn or a Chris Hughes, for example. As it was, the revolutionary sampling workstation appears to have been deployed more for sprinkling faux brass and sound effects and quirky intros. Indeed, for One to One follow-up Cross That Line (released in 1989) Jones did employ the services of Chris Hughes and other Tears For Fears 'backroom boys' Ian Stanley and Ross Cullum.

In summary, I was hoping to discover some kind of lost classic, but I can see why One to One failed to catch the public's imagination at the time. There just aren't any really strong singles on the album and Howard's clever lyrical turn of phrase, melodic invention and DIY synth-pop spirit, which was in abundance on the first two records, rather deserted him for the third album.




But while the album disappoints, Cherry Red have put together a spectacular reissue. Here we will focus on the 3CD+DVD edition which has an ENORMOUS amount of bonus material – it's hard to see how fans would not be satisfied with what's on offer here, especially at the price. All the B-sides, remixes, instrumentals and 12-inch bonus tracks (notably, the orchestral versions of 'Hunger For The Flesh' and 'Hide and Seek') appear to be present and correct and there's a wealth of unreleased early mixes, 'ruff' mixes and demos to contend with. The reissue spotlights some excellent B-sides. 'Roll Right Up' and 'Dig This Well Deep' are fantastic and probably deserved a place on the album. Both were produced by Jones on his own, which rather supports the Arif-Mardin-wasn't-needed hypothesis!

The second CD has most of the premium bonus content but I have to be honest and say that CD 3 is a little hard going, with quite a few 'instrumental demos'. In an era where fans are always complaining about omissions on reissues, I'm loathe to moan about too much content, but do we really need three work-in-progress versions of middling album track 'Good Luck, Bad Luck' ( 'early version',  'demo' and 'instrumental demo')? Similarly, this set offers three unheard versions of 'Will You Still Be There' and four extra versions of 'All I Want'. If you love the album you'll be in heaven and I have to say it has been very intelligently curated because there's not one single occasion where you get two versions of the same track in succession. Despite my reservations with CD 3, you should still opt for the four-disc version, because a) it's cheap and b) the DVD is great and includes performances from Wogan, Top of the Pops, an interview on Saturday Superstore (which will take you back) and a couple of promo videos, including the expensive-looking video for 'You Know I Love You Don't You?'

The only significant piece of content this set is missing is a 5.1 mix, but from my interview with Howard last year, it seems they may come separately at some point.

SDE had reservations about those very expensive super deluxe sets for Human's Lib and Dream Into Action but this 'top of the range' One to One variant is all but faultless. Beautifully packaged in an easy to store 10-panel digipack, with wonderful interviews and track-by-track annotations from Howard in the booklet (via Anil Prasad interviews), the bonus material is massively generous for the price point. If there's such a thing as being 'too good' for the album in question then this could be the case, but you know, despite what I say above, I'm rather pleased they've done it. Apply this format to Your-Favourite-Album (Hounds of Love, Born in the USA, Remain in Light, Sign O The Times etc.) and you'd be over the moon. Cherry Red aren't here to judge the artistic merits of the album, just assess the commercial viability and then put out the best reissue they can. Job done.

The One to One reissue is released this Friday (31 January 2020).








One to One 3CD+DVD

DISC ONE: CD
1. YOU KNOW I LOVE YOU… DON'T YOU?
2. THE BALANCE OF LOVE (GIVE AND TAKE)
3. ALL I WANT
4. WHERE ARE WE GOING?
5. DON'T WANT TO FIGHT ANYMORE
6. STEP INTO THESE SHOES
7. WILL YOU STILL BE THERE?
8. GOOD LUCK, BAD LUCK
9. GIVE ME STRENGTH
10. LITTLE BIT OF SNOW
11. NO ONE IS TO BLAME (SINGLE MIX)
12. ROLL RIGHT UP
13. DIG THIS WELL DEEP
14. LET IT FLOW
15. WILL YOU STILL BE THERE? (NEW VERSION)
16. DON'T WANT TO FIGHT ANYMORE (12″ MIX) *

* PREVIOUSLY UNRELEASED

DISC TWO: CD

1. ALL I WANT (EXTENDED VERSION)
2. YOU KNOW I LOVE YOU… DON'T YOU? (DANCE IN
THE FIELDS MIX)
3. HUNGER FOR THE FLESH (ORCHESTRAL VERSION)
4. HIDE & SEEK (ORCHESTRAL VERSION)
5. ASSAULT & BATTERY (LIVE AT THE TOWER
THEATRE, PHILADELPHIA) *
6. CONDITIONING (LIVE AT THE TOWER THEATRE,
PHILADELPHIA)
7. YOU KNOW I LOVE YOU… DON'T YOU? (LIVE AT
THE NEC, BIRMINGHAM) **
8. ALL I WANT (EDIT OF LP VERSION) **
9. LITTLE BIT OF SNOW (PIANO AND VOCAL
VERSION) *
10. WILL YOU STILL BE THERE? (ALTERNATIVE
SHORT VERSION)*
11. THE BALANCE OF LOVE (GIVE & TAKE) (RUFF
MIX) *
12. DON'T WANT TO FIGHT ANYMORE (EARLY MIX) *
13. GOOD LUCK, BAD LUCK (EARLY VERSION) *
14. YOU KNOW I LOVE YOU… DON'T YOU?
(INSTRUMENTAL)

* PREVIOUSLY UNRELEASED
** PREVIOUSLY UNRELEASED DIGITALLY

DISC THREE: CD

1. YOU KNOW I LOVE YOU…DON'T YOU? (INSTRUMENTAL DEMO) *
2. THE BALANCE OF LOVE (GIVE & TAKE) (INSTRUMENTAL) *
3. ALL I WANT (DEMO) *
4. WHERE ARE WE GOING? (EARLY INSTRUMENTAL VERSION) *
5. DON'T WANT TO FIGHT ANYMORE (RUFF MIX) *
6. STEP INTO THESE SHOES (EARLY VERSION) *
7. WILL YOU STILL BE THERE? (ALTERNATIVE LONG VERSION) *
8. GOOD LUCK, BAD LUCK (DEMO) *
9. GIVE ME STRENGTH (EARLY VOCAL VERSION) *
10. ROLL RIGHT UP (EARLY VERSION) *
11. WILL YOU STILL BE THERE? (INSTRUMENTAL) *
12. ALL I WANT (INSTRUMENTAL) *
13. STEP INTO THESE SHOES (INSTRUMENTAL) *
14. GOOD LUCK, BAD LUCK (INSTRUMENTAL DEMO) *

* PREVIOUSLY UNRELEASED

DISC FOUR: DVD
1. ALL I WANT (WOGAN 24/09/1986)
2. ALL I WANT (TOP OF THE POPS 09/10/1986)
3. INTERVIEW PART 1 INCLUDING YOU KNOW I LOVE… DON'T YOU? PROMO VIDEO (SATURDAY SUPERSTORE 18/10/1986)
4. INTERVIEW PART 2 (SATURDAY SUPERSTORE 18/10/1986)
5. ALL I WANT (ROLAND RAT SHOW 18/10/1986)
6. ALL I WANT (SHORT VERSION) (PROMO VIDEO)
7. ALL I WANT (LONG VERSION) (PROMO VIDEO)
8. YOU KNOW I LOVE… DON'T YOU? (PROMO VIDEO)

One to One 2CD edition

DISC ONE
1. YOU KNOW I LOVE YOU… DON'T YOU?
2. THE BALANCE OF LOVE (GIVE AND TAKE)
3. ALL I WANT
4. WHERE ARE WE GOING?
5. DON'T WANT TO FIGHT ANYMORE
6. STEP INTO THESE SHOES
7. WILL YOU STILL BE THERE?
8. GOOD LUCK, BAD LUCK
9. GIVE ME STRENGTH
10. LITTLE BIT OF SNOW
11. NO ONE IS TO BLAME (SINGLE MIX)
12. ROLL RIGHT UP
13. DIG THIS WELL DEEP
14. LET IT FLOW
15. WILL YOU STILL BE THERE? (NEW VERSION)
16. DON'T WANT TO FIGHT ANYMORE (12″ MIX) *

* PREVIOUSLY UNRELEASED

DISC TWO
1. ALL I WANT (EXTENDED VERSION)
2. YOU KNOW I LOVE YOU… DON'T YOU? (DANCE IN
THE FIELDS MIX)
3. HUNGER FOR THE FLESH (ORCHESTRAL VERSION)
4. HIDE & SEEK (ORCHESTRAL VERSION)
5. ASSAULT & BATTERY (LIVE AT THE TOWER
THEATRE, PHILADELPHIA) *
6. CONDITIONING (LIVE AT THE TOWER THEATRE,
PHILADELPHIA)
7. YOU KNOW I LOVE YOU… DON'T YOU? (LIVE AT
THE NEC, BIRMINGHAM) **
8. ALL I WANT (EDIT OF LP VERSION) **
9. LITTLE BIT OF SNOW (PIANO AND VOCAL
VERSION) *
10. WILL YOU STILL BE THERE? (ALTERNATIVE
SHORT VERSION)*
11. THE BALANCE OF LOVE (GIVE & TAKE) (RUFF
MIX) *
12. DON'T WANT TO FIGHT ANYMORE (EARLY MIX) *
13. GOOD LUCK, BAD LUCK (EARLY VERSION) *
14. YOU KNOW I LOVE YOU… DON'T YOU?
(INSTRUMENTAL)

* PREVIOUSLY UNRELEASED
** PREVIOUSLY UNRELEASED DIGITALLY