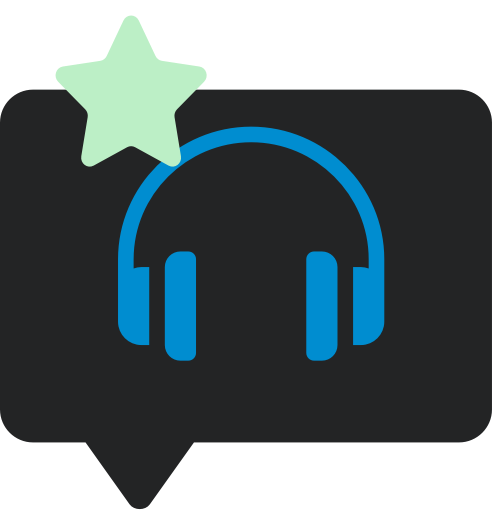 Reviews
REVIEW: Close to the Noise Floor – Formative UK Electronica 1975-1984
Four disc box explores early electronica
Guest SDE reviewer Nico Pleimling reviews Cherry Red's recent 4CD set.
---
The origins of electronic music go as far back as the end of the 19th century, when the first electronic devices for performing music were developed. It took a few more decades before the first compositions for electronic instruments were composed during the 1920s and 1930s.
However, it wasn't until the 1970s that electronic music began to have a significant influence on popular music, with the adoption of polyphonic synthesisers, electronic drums and drum machines. The recently released Cherry Red four-CD compilation Close to the Noise Floor – Formative UK Electronica 1975-1984 (subtitle: Excursions in proto-synth pop, DIY techno and ambient exploration) explores the wealth of electronic music emerging and developing in the UK from the mid-1970s to the mid-1980s.

The 60 tracks featured in this nicely packaged set offer an extremely eclectic mix of acts and sub-genres, waiting to be (re)discovered by everyone who is willing to dive into more or less accessible soundscapes, spiked with early pop-induced electro gems. At a first glance, this musical playground appears as a rather messy affair. This makes it even more enjoyable to explore, because it offers a whole lot of aural surprises, especially those who've, so far, only managed to explore post-1989 electronica.
The artists and bands featured on the four CDs didn't use the expensive synthesisers that were mostly in vogue a few years earlier during the Prog-era. On the contrary, they mainly relied on cheaper, compact, portable and – for that period – more user-friendly machines which became a serious competitor to the guitar as the most valuable do-it- yourself instrument. Among the 60 tracks included in this selection we find early key tracks from Blancmange, John Foxx, The Human League, Orchestral Manoeuvres in the Dark, Throbbing Gristle or Legendary Pink Dots.
These tracks are, of course, more than welcome to this compilation, since they are as much a part of the evolution of British electronic music as the lesser known, more obscure material that is by no means of a lesser value or importance. Some of the tracks featured on this set even served as an inspiration to later composed hits, such as Gerry and the Holograms' self-titled 1979 released gem that shows many similarities to New Order's massive Blue Monday which came out a few years later.
Each of the featured musical excursions, songs or experiments have their own liner-notes, some of which have been written by their composer or one of the band members, others have been borrowed from previously released essays. These texts give a deeper insight into the genesis and development of some of the compositions, as well as biographical information about the artist or band in question. It took about two years in the making before this ambitious project finally was released this May.
The booklet housed with the four CDs in the hardcover package also features an essay by Dave Henderson, the writer of the influential early '80s Wild Planet column in Sounds, which provides further insight into the first decade of British electronica.
Close to the Noise Floor is in large part a bow to a highly creative scene that was mostly left unnoticed back then for various reasons. Many of the artists most likely didn't care about too much media exposure back then and their releases were not distributed via the mainstream channels. The music found here is mostly for diggers: those who cared to spend many afternoons in their favourite record store looking for a different listening experience, attended live shows of small do-it- yourself acts and cared to buy their handmade cassette tapes or vinyl releases. It's music created at a time when people were not permanently exposed to social media or other online entertainment distractions. A time when they could sit down for hours and explore every single note of not so easily digestible material, until they got to the core of it and hence made it digestible for themselves.
Even though it does not feature any big names, the third disk of this compilation seems to be the most homogenous and intriguing. It mostly features tracks that can best be described as trippy, ambient excursions. Best put this one on with dimmed lights and avoid any kind of distractions, then let the music do its trick and enjoy the trip!
Unfortunately, some of the featured tracks included here are not included in their full versions, such as Attrition's Dead of Night which has been reduced from its original 22-minute version to a mere six minute long excerpt. That's the way it goes with compilations and even though it collects a total of 60 tracks on four CDs, Close to the Noise Floor does not feature material from every artist of the period. In that context, it would be interesting to find out, why such an influential musician as Frank Tovey, aka Fad Gadget is missing on this comprehensive compilation that should find a spot in every decent music collection.
But who knows? Possibly Cherry Red Records will spoil us with another box set from that period in a couple of years! It would definitely make sense to create a companion compilation that focuses on early electronic music from that period that was more commercially successful. Overall, this well-presented and comprehensive compilation offers a whole lot of interesting material from a highly creative period that will never be reproduced in the same way. For a bit less then £22, Cherry Red Records have put out a musical treat for open-minded music enthusiasts, at a very decent price.
Compare prices and pre-order
Various Artists
Close To The Noise Floor - Formative UK Electronica 1975 - 1984