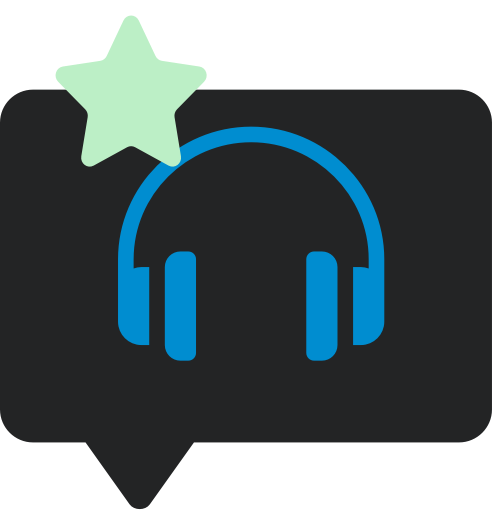 Reviews
Review / Johnny Hates Jazz: Turn Back The Clock 30th anniversary reissue
SDE editor Paul Sinclair reflects on a fine album, the career that could have been and assesses the new reissue

There's that old adage that if you can't knock out a song on an acoustic guitar or plonk out the chords on a piano, then it's probably not very good. I'm not sure I totally agree with it – The Prodigy's 'Firestarter' probably doesn't lend itself to such treatment, and is still a great track – but Johnny Hates Jazz have decided to put the ten songs on their 1988 debut to this test by including an acoustic version of the entire album as one of the bonus CDs in the recent 30th anniversary reissue of their debut Turn Back The Clock (the other disc is the more traditional mix of extended versions, B-sides and demos).

It's an interesting exercise, although for this writer not actually needed because I've always regarded the album highly, anyway. If you put aside any musical snobbery, it's the perfect pop album – there's not a bad song on it, whether it's the mid-paced melancholy of the title track and 'What Other Reason'; the slick pop of 'I Don't Want To Be A Hero' and 'Don't Say It's Love'; and of course the radio friendly 'Shattered Dreams,' which was a top five UK hit single and so nearly a US number one (thwarted by George Michael's 'One More Try' and Gloria Estefan's 'Anything For You').

Almost any song on Turn Back The Clock could have been a hit – and indeed it does contain six singles if you count the pre-'Shattered Dreams' release of 'Me And My Foolish Heart' on RAK Records. Four were top 20 hits in the UK and I remember seeing the band on Top of the Pops frequently during this period.

Wet Wet Wet were emerging at the same time (spring 1987) and even though at 17 I should have had better things to do, I remember keeping half an eye on how each respective band was 'doing' in terms of chart success, fictionalising some kind of competition between them. It was a close run thing. 'Shattered Dreams' 'beat' 'Wishing I Was Lucky' by one chart place (no. 5 versus no. 6) so that was 15-love in JHJ's favour. But then 'Sweet Little Mystery' was another top ten hit around the same time that 'I Don't Want To Be A Hero' peaked at a slightly disappointing number 11 (15-all). The title track to 'Turn Back The Clock' did similar 'business' to the previous single and stalled at number 12 while 'Angel Eyes (Home and Away)' – fair enough, it's a good song – was Wet Wet Wet's third top ten hit in a row, so that's 15-30 (JHJ are 'serving' if this is getting confusing). WWW's stodgy 'Temptation' only got to number 12 so JHJ had a great opportunity to hit one deep into the corner of the baseline, but ended up with the unforced error that was the number 19 peak of 'Heart of Gold'. The score was now 15-40 but the game was over – and in more ways than one. While the album Turn Back The Clock went straight into the album chart at number one in early 1988 (the only other Virgin Records debut to do this was the Sex Pistols' 'Never Mind The Bollocks…') it was Wet Wet Wet that went on to have a long and successful career and a trio of UK number ones –  including that 15-week reign at the top with 'Love Is All Around' – while frontman and songwriter Clark Datchler left Johnny Hates Jazz after just one album and the band became something of a footnote in story of 1980's pop.

David Fincher directed this video for Shattered Dreams

For me, Turn Back The Clock is actually a much better album than Popped In Souled Out. There was always this feeling that Wet Wet Wet were obsessed with some kind of 'authenticity' and slightly embarrassed to have pop hits like 'Wishing I Was Lucky'. They did self-indulgent, rock and roll things like going to Memphis (the resulting sessions not deemed worthy of release, initially, by the record label) while JHJ were more like students of pop and in Datchler had a naturally gifted songwriter that had hooks coming out of his backside (actually, scratch that rather painful image).

But when success came, the public seemed to warm to the natural bonhomie of Wet Wet Wet, and for the record label there was the easy marketing narrative of working class Glasgow mates who perfected their craft on the dole and escaped a pre-destined future by their virtue of their own musical talents.

Whereas there was a slight whiff of 'industry' about Johnny Hates Jazz (the 'Climie Fisher factor'?) which perhaps made it harder for the public to warm to them. Calvin Hayes was the son of sixties record producer Mickey Most, Clark Datchler was a talented songwriter already with a publishing deal and Mike Nocito was a successful recording engineer and great friends with producer Phil Thornalley (who wrote 'Listen' on Turn Back The Clock and took over as lead vocalist when Datchler left).

I don't recall seeing them larking around on Saturday morning TV and looking like they were enjoying it all that much and of course Clark left the band in late 1988 after they had achieved so much in such a short space of time, which was both disappointing and bemusing. Talking to SDE back in 2013, Datchler didn't exactly clear up what happened, but pointed out that the worldwide success of 'Shattered Dreams' in particular created a "very pressured" situation and that "those things affect inter-personal relationships." Incidentally, this departure and the career-that-never-was with Johnny Hates Jazz is explored in 'The Road Not Taken', a track from the band's 2013 album Magnetized.

But enough dwelling on the past, the 30th anniversary reissue of Turn Back The Clock is now out and having seen the band play recently in London, I can confirm that they aren't grumpy and aloof. On the contrary, they were refreshingly self-deprecating, exhibited no airs and graces and exuded a real warm and gratitude towards their audience. Clark is a witty and likeable frontman and most importantly is still in very fine voice.

The 30th anniversary edition comes as a deluxe three-CD, eight-panel digi-pak and boasts enhanced cover art with a new silver background. The original album has been remastered and sounds excellent and going back to that acoustic album, you really could imagine the band – in some alternative timeline – playing these tracks a few albums into their career, on a mid-nineties MTV Unplugged. 'Heart of Gold' takes on a lovely late night jazzy vibe, 'Turn Back The Clock' has a pedal steel guitar lilt, 'Don't Say It's Love' and 'What Other Reason' become intimate piano-led pleas while 'I Don't Want To Be A Hero' is a more reflective downbeat take on the song when compared to the triumphant pop of the album version (in the notes for the reissue Datchler describes the original as "my favourite song on the album, but not necessarily my favourite recording").

Once you've had enough of the 'grown up' re-interpretations, you can switch to CD 3, the rarities disc, and enter full eighties mode by blasting extended versions of all six singles (including 'Me And My Foolish Heart' and 'Don't Say It's Love'). All the B-sides are here too, although for some reason Clark didn't write any flipside, so these tend to be largely instrumentals, penned by Nocito/Hayes.

The four demos are interesting although there are no surprises. 'Shattered Dreams' is more or less all there, bar a spit and polish, as are the other tracks, including 'I Don't Want To Be A Hero' and 'Turn Back The Clock'.

There are few things missing; the odd seven-inch remix and an 'unreleased version' of 'Turn Back The Clock' from the 2008 album reissue, but despite that, and the lack of video content, this three disc set feels well-balanced and effectively supersedes all other variants. Band commentary on the tracks is included in the 20-page booklet (along with lyrics and photos) and this is ultimately a satisfying package, and great value at under £13 (a 2LP vinyl version includes the acoustic interpretation but omits the rarities disc).

The 30th anniversary reissue of Turn Back The Clock is out now on 3CD and 2LP vinyl.





You might also like…




Turn Back The Clock 3CD edition

CD 1
1. Shattered Dreams
2. Heart of Gold
3. Turn Back the Clock
4. Don't Say It's Love
5. What Other Reason
6. I Don't Want to Be a Hero
7. Listen
8. Different Seasons
9. Don't Let It End This Way
10. Me and My Foolish Heart

CD 2
1. Shattered Dreams (acoustic)
2. Heart of Gold (acoustic)
3. Turn Back the Clock (acoustic)
4. Don't Say It's Love (acoustic)
5. What Other Reason (acoustic)
6. I Don't Want to Be a Hero (acoustic)
7. Listen (acoustic)
8. Different Seasons (acoustic)
9. Don't Let It End This Way (acoustic)
10. Me and My Foolish Heart (acoustic)

CD 3
1. Shattered Dreams (12″ Extended Mix)
2. I Don't Want to Be a Hero (12″ Extended Mix)
3. Turn Back the Clock (12″ Extended Mix)
4. Heart of Gold (12″ Extended Mix)
5. Don't Say It's Love (12″ Extended Mix)
6. Me and My Foolish Heart (12″ Extended Mix)
7. Secret Garden
8. The Cage
9. Cracking Up
10. Living in the Past
11. Leave It Up To Me
12. Shattered Dreams (original demo)
13. Turn Back the Clock (original demo)
14. Different Season (original demo)
15. I Don't Want to Be a Hero (original demo)

Turn Back The Clock 2LP vinyl edition

LP 1
1. Shattered Dreams (acoustic)
2. Heart of Gold
3. Turn Back the Clock
4. Don't Say It's Love
5. What Other Reason
6. I Don't Want to Be a Hero
7. Listen
8. Different Seasons
9. Don't Let It End This Way
10. Me and My Foolish Heart

LP 2
1. Shattered Dreams (acoustic)
2. Heart of Gold (acoustic)
3. Turn Back the Clock (acoustic)
4. Don't Say It's Love (acoustic)
5. What Other Reason (acoustic)
6. I Don't Want to Be a Hero (acoustic)
7. Listen (acoustic)
8. Different Seasons (acoustic)
9. Don't Let It End This Way (acoustic)
10. Me and My Foolish Heart (acoustic)