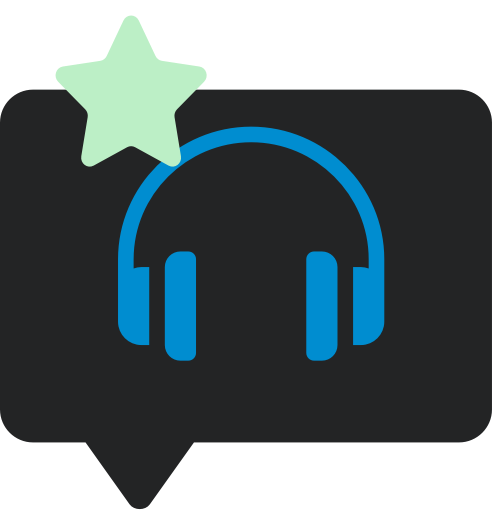 Reviews
The Prog Chorus: McCartney back on track with new album Egypt Station
Paul McCartney's latest album Egypt Station is full of invention, great melodies and more than a few flashes of the old brilliance
How many times have you read that Paul McCartney's new record is his "best since Band on the Run"? Almost every Macca studio album over the years has been framed as a supposed 'return to form' and this hype surely reached its nadir in 1993, when the very average Off The Ground was likened to The Beatles' 'White Album'!
The problem is, hearing a new Paul McCartney album is quite exciting. The man has written some of best pop songs ever recorded, and it's easy to get carried away. Egypt Station has been getting very good reviews, and the question is whether this is reliable testimony or the usual hyperbole. Let's investigate…

The album starts with a short instrumental, 'Opening Station', the sound of a train pulling into a station, framed by an ethereal-sounding choir. This suggests we might be in for some kind of concept album (Roger Waters would have named the tracks 'Platform 1', 'Platform 2', 'Platform 3' etc…) but that turns out not to be the case. The title Egypt Station comes from a painting McCartney did decades ago (used on the cover of the album) and apart from a similar reprise as we approach the end of our 'journey' ('Station II' is track 15) there's no common theme or recurring musical motifs as we move from track-to-track (no pun intended).
The songs on the album run the gamut of Macca's musical style and lyrical concerns. 'I Don't Know' is a self-doubting melancholic piano ballad, 'Happy With You' is a rustic, Put It There style acoustic ditty, and the chant-like 'People Want Peace' has a lineage that includes McCartney's own 'C'Mon People' and 'Pipes of Peace' and goes all the way back to Lennon's 'Give Peace A Chance' (a song that Paul originally got a songwriting credit for). 'Do It Now' revisits 'This One''s message of Carpe Diem and most excitingly, 'Despite Repeated Warnings' is a seven-minute opus that echoes the swagger of multi-part song epics like Band On The Run, or Live And Let Die.
With one notable exception (more on that later), despite working on and off on the album for the last few years, unlike 2013's New, Egypt Station benefits from the focus of just one producer, namely Greg Kurstin, a man who won four GRAMMYS in 2017 (Song of the Year, Album of the Year, Record of the Year and Producer of the Year). Kurstin is an exceptional talent, a multi-instrumentalist who is most associated with Adele, but also produced the Foo Fighters in 2017, as well as Beck's near-perfect Colors. On paper, Macca has picked the right man.
In terms of the song selection, I do think there are too many on Egypt Station – 14 in total, if you disregard the very short instrumentals, Opening Station and Station II (and I'm not counting the two bonus tracks on the various exclusive editions around the world). The album would definitely be improved if shorn of its weaker tracks and, similarly, I'm not sure the sequencing is the best, with the long-player feeling quite 'bottom heavy' for this writer, with most of the really excellent material on 'side two'.
Let's get the weaker material out of the way first. Although undeniably catchy, for me 'Come On To Me' is a rather charmless, tedious and repetitive song, with Paul using his least attractive singing voice (what I call the 'Move Over Busker' voice). The chugging 'Who Cares' sounds like average Dire Straits and has McCartney calling people 'idiots' constantly and 'Confidante' is rather painful, with the full limitations of Paul's voice on show (he really only half-sings it) and while the lyric sounds from-the-heart, it's rather prosaic.
'Fuh You' is the song that isn't produced by Greg Kurstin. It is co-written and co-produced with Ryan Tedder, who's the lead singer of OneRepublic and a producer who has worked with artists like Taylor Swift, Kelly Clarkson, One Direction and Westlife. Even McCartney described Tedder's working methods as 'tedious', but admitted that the goal was to create a 'hit'. The song is undoubtedly hooky, but ultimately rather generic. The means haven't really justified the ends; Paul hasn't had his 'hit' and he's compromised (I was going to use the word 'soiled', but that might be overdoing it) a pretty decent record by its inclusion.
Incidentally, Paul only chose to work with Tedder because of a scheduling mix-up with Kurstin. He thought the latter was available but Greg was actually busy working with Beck. Rather than just shrug it off and wait for his producer, McCartney went off to find someone else. We can only speculate on whether this was chomping-at-the-bit enthusiasm or Macca-making-a-point! The deluxe CD bonus track 'Nothing For Free' is also written and produced with Tedder, although unlike 'Fuh You', it actually has some ramshackle charm, echoing the vibe of songs from the experimental McCartney II, in places.
So the songs mentioned above are the real duffers, but what I like about Egypt Station is that there are a few tracks that, with McCartney in a different frame of mind – or maybe in another producer's hands – would have been rather 'skippable', but here, have relative weaknesses offset by some very charming and enjoyable bits of arrangement and performance.
For example, the potentially anodyne 'People Want Peace' is saved from mediocrity by a fine arrangement. The rhythm section stands out, as do the excellent backing vocals (a five man team, including Greg Kurstin). Paul is in fine voice and the song has a decent melody (nerd alert: I thought an element of the break borrowed from to Press To Play B-side 'Tough On A Tightrope').
Similarly, 'Happy With You' is the kind of sentimental ballad that McCartney can write in his sleep, but is lifted by small things. It's not my favourite lyric in the world, but there is something about the way he sings "I've got lots of good things to do" that is rather moving and those flutes at the end of each verse are reminiscent of Peter Gabriel's 'Solisbury Hill' (which is of course a good thing). The toms sound superb (especially at the mini-break after "..like a sailor's warning") and the subtle introduction of a string quartet later in the song finishes things off nicely.
'Hand in Hand' marks the point where Egypt Station up moves up a level in virtually every respect and starts a run of seven consecutive songs (I'm discounting the instrumental Station II) as good as anything I can remember from a McCartney album in a long time. The chord change and melody combination on the opening line of 'Hand In Hand' ("…want to tell you my STORY") is a killer – pure McCartney. This is an intimate track with a lyric of romance and optimism that doesn't put a foot wrong. The melody is fat-free and Paul's lyric is pin sharp and avoids the banality that stops the likes of 'People Want Peace' and 'Happy With You' from securing a seat at the top table. I found 'Hand In Hand' incredibly affecting and while Ryan Tedder could probably knock off the lightweight 'Fuh You' with virtually anyone, only Paul McCartney writes songs like 'Hand in Hand'. The King Bansori Indian Flute at the end (played by Pedro Eustache) is beautiful.
For me, Egypt Station also benefits from not being a 'band' album. So while Abe Laboriel Jr, Brian Ray, Rusty Anderson and Paul 'Wix' Wickens do appear together on a few songs (notably 'Come On To Me' and 'Who Cares') there are plenty of songs where Paul plays everything (or virtually everything) himself, like the good old days of McCartney/McCartney II and the more recent Chaos and Creation in the Backyard. 'Dominoes' is one such solo effort with Paul playing (amongst other things) drums, bass, acoustic and electric guitars, harmonium and harpsichord. This song is a cracker; a mid-paced acoustic guitar-driven number that has an infectious chorus.
'Back In Brazil' is one of Paul's narrative songs which benefits from a really quirky arrangement and interesting instrumentation. Pedro Eustache (he's all over this album!) again contributes a great performance on Bamboo Flute and Dadook.
'Do It Now' sees McCartney back in classic songwriter mode, with some slight Beatlesy elements like the backing vocals/orchestration and the song is followed by a great number 'Caesar Rock'. The title is actually one of Paul's play-on-words: 'Caesar Rock' = 'She's A Rock'. All of McCartney's band do actually feature on this one and it's a hell of a lot of fun. Funky guitars, call-and-response chanting ("She got loyalty / Like the royalty / She got symmetry / Anonymity") and a general air of lets-experiment-and-see-where-this-goes. Any song that ends with the exclamation "She's got matching teeth" is alright by me (the album was nearly called 'matching teeth' apparently).
At this point, two songs from the end, I'd say that Egypt Station is a pretty good Paul McCartney album, but the last two numbers are transformational. They do enough to turn 'pretty good' into 'fantastic'. I'm referring to 'Despite Repeated Warnings' and 'Hunt You Down/Naked/C-Link'.
Both songs are full of classic McCartney traits, that in recent years, seem to have been locked in storage. I'm referring to the melodic rocker that can create multi-part epics, medleys, songs that have a number of dynamic shifts within the 4-7 minute pop structure. You could say 'prog' McCartney. The Beatles' Abbey Road medley is the most famous example, but there are plenty of others. McCartney had a US number one with RAM's whimsical Uncle Albert/Admiral Halsey, while Live and Let Die and Band On The Run are much loved songs that are like audio plays with three acts. Tug Of War's 'The Pound Is Sinking' is actually my personal favourite – a track that is really a fusion of two songs 'The Pound Is Sinking' and 'Hear Me Lover'.
Egypt Station's 'Despite Repeated Warnings' arguably takes these skills to a new level. It starts off as a fairly slow paced, almost maudlin, piano number about a captain who isn't listening to advice ("what can we do? This man is bound to lose his ship and his crew") and then turns into a fantastic mini-rock opera featuring a massive orchestra, Muscle Shoals Horns, big satisfying guitar power chords, classical piano interludes and constant changes of tempo. YES! Crank it up!  What a song. It slows back down at the end and [spoiler alert] 'the captain' has been bound up and 'the will of the people' prevails. The song alludes to climate change denial (not Brexit) and is a real treat.
As is Hunt You Down/Naked/C-Link. Unlike DRW this is really three separate songs. 'Hunt You Down' is two minutes of driving guitar rock with more Muscle Shoals Horns and some great punctuating Cello, but 'Naked' is brilliant. It really is very RAM-like; silly, quirky and quite endearing, with Paul plonking those piano chords to lines like "I've been taken for my younger brother, life's a basket but I have no other". Egypt Station draws to a close with McCartney on lead guitar for C-Link's instrumental blues. An orchestra echoes Paul's licks towards the end and we're done.
How to sum up the album? Try listening to it a few times and go back and play something from 2007's Memory Almost Full or 2001's Driving Rain. I played 'Only Mama Knows' from the former and was shocked at how rough the production was. Same with 'About You' from Driving Rain. Both are slightly Wingsy, but on reflection – and certainly compared to Egypt Station – it all sounds a bit lazy and under-produced (and not in a good lo-fi way). With respect to David Kahne (who produced both of those albums) Greg Kurstin has taken the sound of Paul's music to another level. Backing vocal arrangements are precise, creative and add depth to the proceedings. The instrumentation is sophisticated and varied, yet handled with a light touch. Cellos, orchestrations, choirs, horn sections and those wonderful flutes, courtesy of Mr Eustache, emphasise some lovely melodies and lyrics. Egypt Station feels crafted, honed and considered and ultimately all the more satisfying for it.
As discussed, it's not flawless. McCartney's requirement for something catchy and simple to help market the album on social media and TV (what we used to call a 'hit') has lumbered the record with 'Come On To Me' and 'Fuh You', neither of which can compete with the whacky brilliance of a 'Caesar Rock' or a 'Naked' or the God-given genius evident on 'Hand In Hand' (probably the album's best song).
But nobody's perfect. McCartney rarely produces a truly flawless record. For every 'No More Lonely Nights' or 'Take It Away' there's often an 'Average Person' or a 'Biker Like An Icon' lurking nearby to encourage the naysayers. Most Paul McCartney fans have grown to accept that. Goes with the territory.
On 'Alligator', from 2013's New, Macca sang "everybody else is busy doing better than me, but I can see why it is, they got someone setting them free, someone breaking the chains, someone letting them be". With Egypt Station Paul has set himself free and has let himself be Paul McCartney again. Peerless purveyor of great pop songs. The album has his DNA running through it. For the 76-year old songwriter and musician, it's nothing short of a remarkable achievement.
Egypt Station is out now.
Compare prices and pre-order
Paul McCartney
Egypt Station - 2LP deluxe vinyl
Compare prices and pre-order
Paul McCartney
Egypt Station - standard vinyl LP
Compare prices and pre-order
Paul McCartney
Egypt Station - CD Edition
1. Opening Station 0:42
2. I Don't Know 4:27
3. Come On to Me 4:11
4. Happy with You 3:34
5. Who Cares 3:13
6. Fuh You 3:23
7. Confidante 3:04
8. People Want Peace 2:59
9. Hand in Hand 2:35
10. Dominoes 5:02
11. Back in Brazil 3:17
12. Do It Now 3:29
13. Caesar Rock 3:29
14. Despite Repeated Warnings 6:57
15. Station II 0:46
16. Hunt You Down/Naked/C-Link 6:22
HMV / Target / Japanese bonus tracks on the 'deluxe' CD
17. Get Started 3:41
18. Nothing for Free