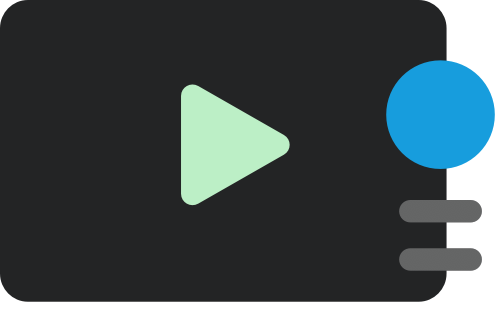 SDEtv
Watch new Supergrass video for the demo version of Sitting Up Straight
Supergrass have created a video for the demo of 'Sitting Up Straight', ahead of the release next month of their The Strange Ones 1994-2008 box set.

'Sitting Up Straight' is an album track from their debut I Should Coco and in fact this same demo was actually on disc 2 of the three-CD reissue of that album that was issued back in 2015. The video syncs the audio to grainy, early live footage of the band.
The Strange Ones 1994-2008 box set features all six albums on vinyl picture disc and on CD, along with four further CDs of live material, a two-CD set of remixes, B-sides and rarities and a final CD of unreleased demos, outtakes and 'oddities'. That last disc is where you will find this demo. It's called Roots & Vines and has been compiled by Mick Quinn & Gaz Coombes. There is still no further details on the track listings of the non-album CDs in this box set.
The Strange Ones 1994-2008 will be released on 24 January 2020.
In the box set:
2-part, rigid, 12″ x 12" x 3″ box, matte laminate outer finish with hot foil cover text, containing:
6 LPs
– 6 x original albums as picture discs: I SHOULD COCO (UK #1, 1995) / IN IT FOR THE MONEY (UK #2, 1997) / SUPERGRASS (UK #3, 1999) / LIFE ON OTHER PLANETS (UK #9, 2002) / ROAD TO ROUEN (UK #9, 2005) / DIAMOND HOO HA (UK #19, 2008)
13 CDs
– 1 x 6CD set – All 6 original studio albums in new digipack
– 1 x 4CD set – Live (5 hours of previously unreleased, career-spanning performances: radio sessions, full live shows and acoustic sets)
– 1 x 2CD set – Remixes, B-sides, acoustic versions and other rarities
– 1 x 1CD set – Demos, out-takes and oddities (all previously unreleased)
7" single
– Caught By The Fuzz / Richard III 2020 Remixes
Book
– 12″ x 12″  52-page book. Story of each album, written by separate journalists: Everett True, Charles Shaar Murray, Sylvia Patterson, Andrew Male, Adam Sweeting and Paul Moody. Quotes from new band interviews with Matt Everitt. Unseen photos and memorabilia.
Colour posters x 4
Supergrass is 10 – button badges x 8
---
The Strange Ones 1994-2008 – 2LP vinyl edition
Side 1
1 Diamond Hoo Ha Man
2 Bad Blood
3 Outside
4 Rebel In You
5 Tales Of Endurance (Parts 4, 5 & 6)
6 St. Petersburg
Side 2
1 Fin
2 Kiss Of Life
3 Brecon Beacons
4 Rush Hour Soul
5 Seen The Light
6 Grace
7 Moving
Side 3
1 Mary
2 Beautiful People
3 Pumping On Your Stereo
4 In It For The Money
5 Richard III
6 Late In The Day
Side 4
1 Sun Hits The Sky
2 She's So Loose
3 Mansize Rooster
4 Strange Ones
5 Lenny
6 Alright
7 Caught By The Fuzz
---
Tracklist:
1 Diamond Hoo Ha Man
2 Outside
3 Rebel In You
4 Tales Of Endurance (Parts 4, 5 & 6)
5 St. Petersburg
6 Fin
7 Kiss Of Life
8 Brecon Beacons
9 Seen The Light
10 Grace
11 Moving
12 Mary
13 Beautiful People
14 Pumping On Your Stereo
15 In It For The Money
16 Richard III
17 Late In The Day
18 Sun Hits The Sky
19 Mansize Rooster
20 Lenny
21 Alright
22 Caught By The Fuzz