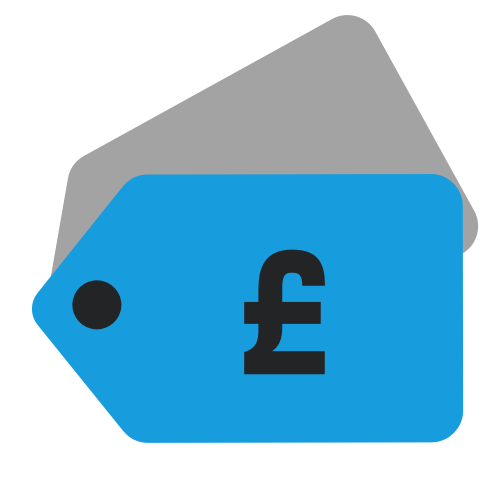 Deals
Deal alert / Alex Harvey: Last of the Teenage Idols / 14CD box set
Fantastic price for this recently issued Alex Harvey The Last of the Teenage Idols 14CD box set on Amazon Italy right now.

The career spanning extravaganza is packaged in a ten-inch heavy duty slipcase and comes complete with a 60-page hardcover book. Fifty-nine of the 217 tracks are issued on CD for the first time, with 21 of those previously unreleased.
It's just £68 (€88) at the time of writing (!) – the cheapest this set has been to date by some margin. Once VAT (tax) is deduced for US fans, that's gives you a dollar price of $83. Compare that to the Amazon US price of $215! The UK price is £110.
Disc One:  
Alex Harvey And His Soul Band ( 1963 to 1964 )
1: What's Wrong With Me Baby ? ( 3:02 ) – Alex Harvey and His Soul Band ( 3/10/1963 )
2: The Liverpool Scene ( 2:51 ) – Alex Harvey and His Soul Band ( 2/9/1963 )
3: Going Back To Birmingham ( 3:05 ) – Alex Harvey and His Soul Band aka The Sabres*
4: Jailhouse Rock ( 2:44 ) – Alex Harvey and His Soul Band aka James Dale and The Top 10 Allstars*
Alex Harvey And His Soul Band–Alex Harvey And His Soul Band ( Polydor 831 887-1 )
5: Framed ( 3:20 ) *
6: I Ain't Worrying Baby ( 2:58 ) *
7: Backwater Blue ( 3:07 ) *
8: Let The Good Times Roll ( 3:05 ) *
9: Going Home ( 2:09 ) *
10: I've Got My Mojo Working ( 3:50 ) *
11: Teensville USA ( 3:31 ) *
12: New Orleans ( 3:17 ) *
13: Bo Diddley Is A Gun Slinger ( 2:26 ) *
14: When I Grow To Old To Rock ( 2:26 ) *
15: Evil Hearted Man ( 3:00 ) *
16: I Just Wanna Make Love To You ( 2:38 ) *
17: The Blind Man ( 2:37 ) *
18: Reeling And Rocking ( 3:28 )*
19: Lord Randall ( 4:05 ) Alex Harvey and Leslie Harvey ( 9/5/1964 ) †
20: Born With The Blues ( 2:47 ) Alex Harvey and Leslie Harvey ( 9/5/1964 ) †
21: House of The Rising Sun ( 2:50 ) Alex Harvey and Leslie Harvey ( 9/5/1964 ) †
Disc Two:
Alex Harvey And His Soul Band – 2nd Album ( 1964 )
1: Shout ( 4:44 )
2: Sticks and Stones ( 2:15 )
3: Take Out Some Insurance On Me Baby ( 4:15 )
4: Long Long Gone ( 2:18 )
5: Penicillin Blues ( 3:52 )
6: Shakin' All Over ( 2:04 )
7: Outskirts Of Town ( 3:30 )
8: Tutti Frutti ( 2:18 )
9: My Kind Of Lovin' ( 2:12 )
10: Parchman Farm ( 3:09 )
11: Ten A Penny ( 2:30 )
12: Canoe Song ( 2:49 ) ( 5/8/1964 )
13: You Ain't No Good To Me ( 2:28 )
14: You've Put A Spell On Me ( 2:51 )
15: Hoochie Coochie Man ( 4:28 )
16: Elevator Rock ( 2:08 )
17: You Are My Sunshine ( 2:25 ) ( 14/8/1964 )
18: Ain't That Just Too Bad ( 2:25 ) *
19: The Little Boy Who Santa Claus Forgot ( 2:57 ) – Alex Harvey and His Soul Band ( 11/11/1964)
Disc Three:
 Alex Harvey – The Blues ( Polydor 237 641 ) ( 1964 to 1965 )
1: Trouble In Mind ( 3:15 ) *
2: Honey Bee ( 4:08 ) *
3: I Learned About Woman ( 3:15 ) *
4: Danger Zone ( 3:25 ) *
5: The Riddle Song ( 3:09 ) *
6: Waltzing Matilda ( 3:37 ) *
7: T.B. Blues ( 5:19 ) *
8: The Big Rock Candy Mountain ( 2:11 ) *
9: The Michigan Massacre ( 3:25 ) *
10: No Peace ( 5:12 ) *
11: Nobody Knows You When You're Down And Out ( 3:02 ) *
12: St. James Infirmary ( 3:02 )
13: Strange Fruit ( 2:37 ) *
14: Kisses Sweeter Than Wine ( 3:25 ) *
15: Good God Almighty ( 3:03 ) *
Bonus tracks:
16: Agent OO Soul ( 2:41 ) – Fontana single TF 610 A-Side
17: Go Away Baby ( 2:25 ) – Fontana single TF 610 B-Side * 
Disc Four:
Alex Harvey ‎– Roman Wall Blues ( 1966 to 1969 )
1: Work Song ( 2:35 ) – Fontana single TF 764 A-Side
2: I Can Do Without You ( 2:43 ) -Fontana single TF 764 B-Side *
3: The Sunday Song ( 2:25 ) Decca single F12640 A-Side *
4: Horizons ( 2:39 ) – Decca single F12640 B-Side *
5: Maybe Someday ( 2:47 ) – Decca single F12660 A-Side *
6: Curtains For My Baby ( 3:13 )- Decca single F12660 B-Side *
strong>Roman Wall Blues ( Fontana ‎– 886 783TY / STL 5534 ) ( 1969 )
7: Midnight Moses ( 3:30 )
8: Hello L.A. Bye Bye Birmingham ( 2:29 ) *
9: Broken Hearted Fairytale ( 3:41 ) *
10: Donna ( 2:21 ) *
11: Roman Wall Blues( 2:50 )
12: Jumpin' Jack Flash ( 3:14 ) *
13: Hammer Song ( 3:12 ) *
14: Let My Bluebird Sing ( 3:40 ) *
15: Maxine ( 4:40 ) *
16: Down At Bart's Place ( 4:21 ) *
17: Candy ( 2:57 ) *
18: Harp – Demo version ( 5:22 )
Disc Five:
Rock Workshop / Hair Rave Up / Rock Workshop / Solo ( 1969 to 1972 )
1: Hair ( 2:49 ) – Hair Rave Up – Pye / Sanctuary 1969
2: Royal International Love-In ( 2:19 ) – Hair Rave Up – Pye / Sanctuary 1969
3: Bond Street Baby ( 2:19 ) – Hair Rave Up – Pye / Sanctuary 1969
4: Birthday ( 2:30 ) – Hair Rave Up – Pye / Sanctuary 1969
5: Ice Cold ( 2:58 ) – Rock Workshop ( CBS S-64075 ) featuring Alex Harvey on vocals
6: You To Lose ( 6:42 ) – Rock Workshop ( CBS S-64075 ) featuring Alex Harvey on vocals
7: Hole In Her Stocking ( 4:12 ) Rock Workshop ( CBS S-64075 ) featuring Alex Harvey on vocals
8: Wade In The Water ( 3:45 ) – Rock Workshop ( CBS S-64075 ) featuring Alex Harvey on vocals
9: Born In The City ( 3:02 ) Rock Workshop ( CBS S-64075 ) featuring Alex Harvey on vocals
Alex Harvey – The Joker Is Wild ( Metronome MLP 15429 – Germany ) ( 1972)
10: The Joker Is Wild ( 2:07 ) *
11: Penicillin Blues ( 4:58 ) *
12: I Just Want To Make Love To You ( 3:23 ) *
13: I'm Just A Man ( 3:12 ) *
14: He Ain't Heavy, He's My Brother ( 5:05 ) *
15: Silhouette and Shadow ( 2:07 ) *
16: Hare Krishna / Willie The Pimp -Medley ( 12:23 ) *
17: Flying Saucer's Daughter ( 4:50 ) * 
Disc Six:
The Sensational Alex Harvey Band – Framed ( 1973 )
1: Framed ( 4:56 )
2: Hammer Song ( 4:05 )
3: Midnight Moses ( 4:25 )
4: Isobel Goudie ( 7:29 )
5: Buff's Bar Blues ( 3:04 )
6: I Just Want To Make Love To You ( 6:39 )
7: Hole In Her Stocking ( 4:39 )
8: There's No Lights On The Christmas Tree Mother, They're Burning Big Louie Tonight ( 3:44 )
9: St. Anthony ( 4:46 )
Bonus tracks:
10: Harp ( 4:10 ) – B-Side
11: Midnight Moses ( 4:40 )– BBC Radio 1 – In Concert – Recorded 2/11/1972
12: St Anthony ( 6:24 )– BBC Radio 1 – In Concert – Recorded 2/11/1972
13: Framed ( 6:41 ) – BBC Radio 1 – In Concert – Recorded 2/11/1972
14: There's No Lights On The Christmas Tree Mother, They're Burning Big Louie Tonight ( 3:54 )
15: Hole In Her Stocking ( 5:44 ) – BBC Radio 1 – In Concert – Recorded 2/11/1972 
Disc Seven:
The Sensational Alex Harvey Band – Next ( 1973 )
1:Swampsnake ( 4:52 )
2: Gang Bang ( 4:44 )
3: The Faith Healer ( 7:11 )
4: Giddy-Up-A-Ding-Dong ( 3:16 )
5: Next ( 4:03 )
6: Vambo Marble Eye ( 4:24 )
7: The Last Of The Teenage Idols ( 7:11 )
Bonus tracks:
8: The Faith Healer ( 6:23 ) – BBC Radio 1 – In Concert – Recorded 2/10/1973
9: Midnight Moses ( 4:33 ) – BBC Radio 1 – In Concert – Recorded 2/11/1972
10: Gang Bang ( 4:54 ) – BBC Radio 1 – In Concert – Recorded 2/11/1972
11: The Last of The Teenage Idols ( 8:19 ) – BBC Radio 1 – In Concert – Recorded 2/11/1972
12: Giddy Up A Ding Dong ( 3:25 ) – BBC Radio 1 – In Concert – Recorded 2/11/1972
13: Next ( 3:59 ) – The Old Grey Whistle Test – 20/12/1973
14: The Faith Healer ( 3:17 ) – The Old Grey Whistle Test – 20/12/1973 
Disc Eight:
The Sensational Alex Harvey Band – The Impossible Dream ( 1974 )
1: The Hot City Symphony – Part One : Vambo ( 5:04 )
2: The Hot City Symphony – Part Two : The Man In The Jar ( 8:14 )
3: River of Love ( 3:12 )
4: Long Hair Music ( 4:37 )
5: Hey ( 0:39 )
6: Sgt. Fury ( 3:29 )
7: Weights Made of Lead ( 2:41 )
8: Money Honey / Impossible Dream ( 2:10 )
9: Tomahawk Kid ( 4:35)
10: Anthem ( 7:45 )
Bonus tracks:
11: Faith Healer ( 6:41 ) – Live at the Ragnarock Festival, Oslo
12: Giddy Up-A-Ding-Dong ( 4:31 ) – Live at the Ragnarock Festival , Oslo
13: Alex Harvey Talks About Everything – An In depth Session with Alex of SAHB ( 24:38 ) Previously Unreleased † 
Disc Nine:
The Sensational Alex Harvey Band – Tomorrow Belongs To Me ( 1975 )
1: Action Strasse ( 3:16 )
2: Snake Bite ( 3:55 )
3: Soul In Chains ( 3:54 )
4: The Tale Of The Giant Stone Eater ( 7:20 )
5: Ribs and Balls ( 1:53 )
6: Give My Compliments To The Chef ( 5:32 )
7: Sharks Teeth ( 4:54 )
8: Shake That Thing ( 4:05 )
9: Tomorrow Belongs To Me ( 3:47 )
10: To Be Continued ( 0:56 )
Bonus tracks:
11: Give My Compliments To The Chef ( 6:06 ) – The Old Grey Whistle Test – 30/5/1975
12: Action Strasse ( 5:15 ) – Live at the Hammersmith Odeon ( 6:07 ) Previously Unreleased†
13: Soul In Chains ( 7:01 ) – Live at the Hammersmith Odeon ( 6:07 ) Previously Unreleased†
14: Tale of the Giant Stone Eater ( 9:01 )– Live at the Hammersmith Odeon ( 6:07 ) Previously Unreleased†
Disc Ten:
The Sensational Alex Harvey Band – Live( 1975 )
1: Fanfare ( 1:24)
2: Faith Healer ( 6:50 )
3: Tomahawk Kid ( 5:50 )
4: Vambo ( 9:29 )
5: Give My Compliments To The Chef ( 6:37 )
6: Delilah ( 5:17 )
7: Framed ( 11:08 )
Bonus tracks:
8: Sgt Fury – Live at the Hammersmith Odeon ( 4:08 ) Previously Unreleased†
9: Gang Bang – – Live at the Hammersmith Odeon ( 5:50 ) Previously Unreleased†
10: Midnight Moses Live at the Hammersmith Odeon ( 4:32 ) Previously Unreleased†
11: Tomorrow Belongs To Me – Live at the Hammersmith Odeon ( 6:16 ) Previously Unreleased †
12: Delilah ( 5:04 ) – The Old Grey Whistle Test – 30/5/1975
Disc Eleven:
The Sensational Alex Harvey Band – The Penthouse Tapes ( 1976 )
1: I Wanna Have You Back ( 2:39 )
2: Jungle Jenny ( 3:59 )
3: Runaway ( 2:44 )
4: Love Story ( 5:03 )
5: School's Out ( 4:55 )
6: Goodnight Irene ( 4:32 )
7: Say You're Mine ( Every Cowboy Song ) ( 3:21 )
8: Gamblin' Bar Room Blues ( 4:06 )
9: Crazy Horses ( 2:50 )
10: Cheek To Cheek ( 3:32 )
Bonus tracks:
11: The Tomahawk Kid ( 5:50 ) – Recorded Live at The De Montford Hall, Leicester ( 22/5/1976 ) *
12: Isobel Goudie ( 9:35 ) – Recorded Live at The De Montford Hall, Leicester ( 22/5/1976 ) *
13: Dance To Your Daddy ( 10:40 ) – Recorded Live at The De Montford Hall, Leicester ( 22/5/76) *
14: Framed ( 7:33 ) – Recorded Live at The De Montford Hall, Leicester ( 22/5/1976 ) *
15: The Boston Tea Party ( 7:45 ) – Recorded Live at The De Montford Hall, Leicester ( 22/5/1976 ) * 
Disc Twelve:
The Sensational Alex Harvey Band – SAHB Stories ( 1976 )
1: Dance To Your Daddy ( 5:45 )
2: Amos Moses ( 5:17 )
3: Jungle Rub Out ( 4:26 )
4: Sirocco ( 6:52 )
5: Boston Tea Party ( 4:36 )
6: Sultan's Choice ( 4:06 )
7: $25 For A Massage ( 3:16 )
8: Dogs of War ( 6:13 )
Bonus tracks:
9: Satchel and the Scalp Hunter ( 3:18 ) Vertigo single : 6078 244 / TOP 19 B-Side *
10: Boston Tea Party ( 3:48 ) – TOTP 10/6/1976
11: Amos Moses" – Backing Track ( 5:33 ) *
Disc Thirteen:
The Sensational Alex Harvey Band – Rock Drill ( 1977 )
1: Rock Drill ( 6:22 )
2: The Dolphins ( 6:10 )
3: Rock 'n' Roll ( 3:40 )
4: King Kong ( 3:16 )
5: Booids ( 1:38 )
6: Who Murdered Sex ? ( 5:16 )
7: Nightmare City ( 3:48 )
8: Water Beastie ( 4:50 )
9: Mrs Blackhouse ( 3:37 )
Bonus tracks:
10: No Complaints Department ( 5:00 ) †
11: Engine Room Boogie ( 6:52 ) Vertigo single : TOP 32 B-Side *
12: King Kong ( 3:42 ) – with QUAD – The Alan Freeman Rock Show –BBC Radio One – 6/3/1978†
13: Midnight Moses ( 4:10 ) – with QUAD – The Alan Freeman Rock Show – 6/3/1978†
14: Rock 'n' Rool ( 5:59 ) – with QUAD – The Alan Freeman Rock Show –BBC Radio One 6/3/1978† 
Disc Fourteen:
Alex Harvey – Presents The Loch Ness Monster ( K-Tel : NE984 )
1: Introduction – Richard O'Brien ( 0:39 )
2: Mrs. Grant of Invermorriston ( 2:26 )
3: Billy Kennedy ( 1:40 )
4: I Love Monsters Too ( 0:37 )
Alex Harvey – The New Band – The Mafia Stole My Guitar ( RCA Victor : Cat # PL 25257 1979 )
5: Back In The Depot ( 6:28)
6: The Mafia Stole My Guitar ( 5:09 )
7: Shakin' All Over ( 4:46 )
8: The Whalers ( Thar She Blows ) ( 7:03 )
9: Just A Gigolo / I Ain't Got Nobody ( 5:16 )
10: Wake Up Davis ( Sings The Oil Man Boogie ) ( 3:12 ) RCA single PB 5199 B-side *
11: ( Big Tree ) Small Axe ( 3:41 ) – RCA single PB 5252 A-side *
Alex Harvey – The Soldier On The Wall ( Demon – 1983 )
12: Mitzi ( 4:03 )
13: Snowshoes Thompson ( 3:12 )
14: Roman Wall Blues ( 5:19 )
15: The Poet and I ( 4:12 )
16: Carry The Water ( 4:16 )
17: Billy Bolero – Home Demo ( 5:44 ) †
* First Official Release on CD
† Previously Unreleased