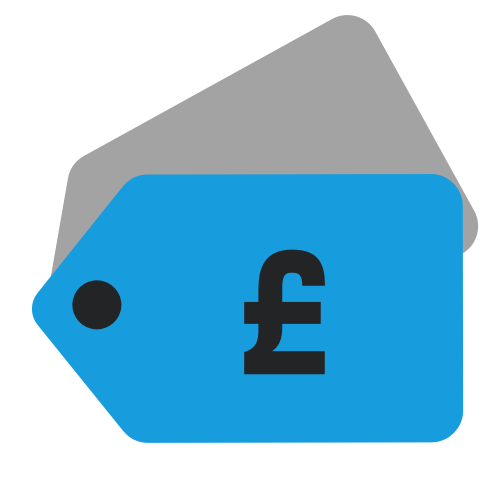 Deals
Deal alert / Herbie Hancock: Complete Columbia Album box set
Stunning price on Amazon UK at the moment for the massive 34CD Herbie Hancock Complete Columbia Album Collection 1972-1988.

The price is just £39.99 which is not much above £1 a disc for this box set that contains 28 single albums and three double-CD albums. This set also benefits from a 200-page book, published exclusively for this collection.
Note: That on Amazon is shows £59.99 for a third party seller, but you must look for 'other sellers on Amazon' on the right hand side and you'll see Amazon selling for £39.99.
Disc: 1
1. Rain Dance
2. Hidden Shadows
3. Hornets
Disc: 2
1. Chameleon
2. Watermelon Man
3. Sly
4. Vein Melter
Disc: 3
1. Maiden Voyage
2. Dolphin Dance
3. Nobu
4. Cantaloupe Island
Disc: 4
1. Palm Grease
2. Actual Proof
3. Butterfly
4. Spank-A-Lee
Disc: 5
1. Death Wish (Main Title)
2. Joanna's Theme
3. Do a Thing
4. Paint Her Mouth
5. Rich Country
6. Medley: Suite Revenge
7. Ochoa Knose
8. Party People
9. Fill Your Hand
Disc: 6
1. Introduction / Maiden Voyage
2. Actual Proof
3. Spank-A-Lee
4. Watermelon Man
5. Butterfly
6. Chameleon
7. Hang Up Your Hang Ups
Disc: 7
1. Hang Up Your Hang Ups
2. Sun Touch
3. The Traitor
4. Bubbles
5. Steppin' In It
6. Heartbeat
Disc: 8
1. Doin' It
2. People Music
3. Cantelope Island
4. Spider
5. Gentle Thoughts
6. Swamp Rat
7. Sansho Shima
Disc: 9
1. Piano Introduction
2. Maiden Voyage
3. Nefertiti
4. Introduction of Players / Eye of the Hurricane
Disc: 10
1. Toys
2. Introductions
3. You'll Know When You Get There
4. Hang Up Your Hang Ups
5. Spider
Disc: 11
1. Watch it
2. Speak Like a Child
3. Watcha Waitin' For
4. Look
5. Milestones
Disc: 12
1. One of a Kind – V.S.O.P., The Quintet
2. Third Plane – V.S.O.P., The Quintet
3. Jessica – V.S.O.P., The Quintet
4. Lawra – V.S.O.P., The Quintet
5. Introduction of Players / Darts – V.S.O.P., The Quintet
6. Dolores – V.S.O.P., The Quintet
7. Little Waltz – V.S.O.P., The Quintet
8. Byrdlike – V.S.O.P., The Quintet
Disc: 13
1. Eye of the Hurricane – V.S.O.P., The Quintet
2. Diana – V.S.O.P., The Quintet
3. Eighty-One – V.S.O.P., The Quintet
4. Maiden Voyage – V.S.O.P., The Quintet
5. Lawra – V.S.O.P., The Quintet
6. Red Clay – V.S.O.P., The Quintet
Disc: 14
1. Someday My Prince Will Come – Herbie Hancock & Chick Corea
2. Liza (All The Clouds'll Roll Away) – Herbie Hancock & Chick Corea
3. Button Up – Herbie Hancock & Chick Corea
Disc: 15
1. February Moment – Herbie Hancock & Chick Corea
2. Maiden Voyage – Herbie Hancock & Chick Corea
3. La Fiesta – Herbie Hancock & Chick Corea
Disc: 16
1. I Thought It Was You
2. Come Running to Me
3. Sunlight
4. No Means Yes
5. Good Question
Disc: 17
1. You Bet Your Love
2. Trust Me
3. Ready or Not
4. Tell Everybody
5. Honey from the Jar
6. Knee Deep
7. Tell Everybody
Disc: 18
1. Butterfly
2. Shiftless Shuffle
3. I Thought It Was You
Disc: 19
1. My Funny Valentine
2. On Green Dolphin Street
3. Someday My Prince Will Come
4. Harvest Time
5. Sonrisa
6. Manhattan Island
7. Blue Otani
8. My Funny Valentine
9. On Green Dolphin Street
10. Harvest Time
11. Someday My Prince Will Come
Disc: 20
1. Opening – V.S.O.P., The Quintet
2. Eye of the Hurricane – V.S.O.P., The Quintet
3. Tear Drop – V.S.O.P., The Quintet
4. Domo – V.S.O.P., The Quintet
5. Para Oriente – V.S.O.P., The Quintet
6. Pee Wee – V.S.O.P., The Quintet
7. One of Another Kind – V.S.O.P., The Quintet
8. Fragile – V.S.O.P., The Quintet
Disc: 21
1. Opening – V.S.O.P., The Quintet
2. Eye of the Hurricane – V.S.O.P., The Quintet
3. Tear Drop – V.S.O.P., The Quintet
4. Domo – V.S.O.P., The Quintet
5. Para Oriente – V.S.O.P., The Quintet
6. Pee Wee – V.S.O.P., The Quintet
7. One of Another Kind – V.S.O.P., The Quintet
8. Fragile – V.S.O.P., The Quintet
9. Stella by Starlight – V.S.O.P., The Quintet
10. On Green Dolphin Street – V.S.O.P., The Quintet
Disc: 22
1. Skagly – V.S.O.P., The Quintet
2. Finger Painting – V.S.O.P., The Quintet
3. Mutants on the Beach – V.S.O.P., The Quintet
4. Circe – V.S.O.P., The Quintet
5. Skagly – V.S.O.P., The Quintet
6. Finger Painting – V.S.O.P., The Quintet
Disc: 23
1. I Thought It Was You – Kimiko Kasai with Herbie Hancock
2. Tell Me a Bedtime Story – Kimiko Kasai with Herbie Hancock
3. Head in the Clouds – Kimiko Kasai with Herbie Hancock
4. Maiden Voyage – Kimiko Kasai with Herbie Hancock
5. Harvest Time – Kimiko Kasai with Herbie Hancock
6. Sunlight – Kimiko Kasai with Herbie Hancock
7. Butterfly – Kimiko Kasai with Herbie Hancock
8. As – Kimiko Kasai with Herbie Hancock
Disc: 24
1. Saturday Night
2. Stars in Your Eyes
3. Go for It
4. Don't Hold It In
5. Making Love
6. It All Comes Round
Disc: 25
1. Spiraling Prism
2. Calypso
3. Just Around the Corner
4. A.M.
5. Shiftless Shuffle
6. Textures
Disc: 26
1. Magic Number
2. Tonight's the Night
3. Everybody's Broke
4. Help Yourself
5. Satisfied with Love
6. The Twilight Clone
Disc: 27
1. Stable Mates
2. Dolphin Dance
3. A Slight Smile
4. That Old Black Magic
5. La Maison Goree
Disc: 28
1. Well You Needn't
2. 'Round Midnight
3. Clear Ways
4. A Quick Sketch
5. Eye of the Hurricane
6. Parade
7. The Sorcerer
8. Pee Wee
9. I Fall in Love Too Easily
Disc: 29
1. Lite Me Up!
2. The Bomb
3. Gettin' to the Good Part
4. Paradise
5. Can't Hide Your Love
6. The Fun Tracks
7. Motor Mouth
8. Give It All Your Heart
Disc: 30
1. Rockit
2. Future Shock
3. TFS
4. Earth Beat
5. Autodrive
6. Rough
7. Mega Mix (Includes: Rockit, Autodrive, Future Shock, TFS, Rough, & Chameleon)
Disc: 31
1. Hardrock
2. Metal Beat
3. Karabali
4. Junku
5. People Are Changing
6. Sound System
7. Metal Beat
Disc: 32
1. Moon / Light – Herbie Hancock and Foday Musa Suso
2. Ndan Ndan Nyaria – Herbie Hancock and Foday Musa Suso
3. Early Warning – Herbie Hancock and Foday Musa Suso
4. Kanatente – Herbie Hancock and Foday Musa Suso
Disc: 33
1. 'Round Midnight
2. Body and Soul
3. Bérangère's Nightmare
4. Fair Weather
5. Una Noche con Francis
6. The Peacocks
7. How Long Has This Been Going On?
8. Rhythm-A-Ning
9. Still Time
10. Minuit Aux Champs-Elysées
11. Chan's Song (Never Said)
Disc: 34
1. Perfect Machine
2. Obsession
3. Vibe Alive
4. Beat Wise
5. Maiden Voyage / P. Bop
6. Chemical Residue
7. Vibe Alive
8. Beat Wise