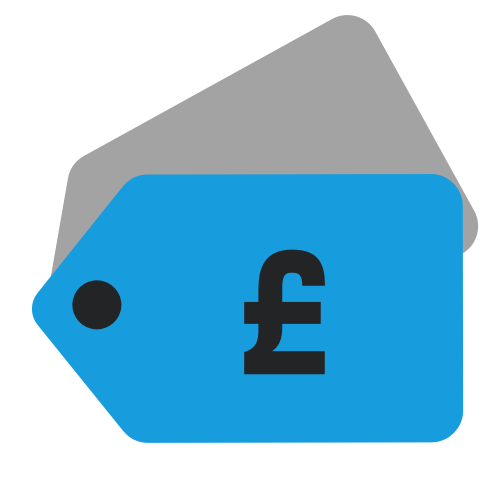 Deals
Deal alert: Paul Simon: Complete Albums Collection 15CD box set
---
This post is sponsored by Legacy Recordings.
---
Paul Simon's Complete Albums Collection is a 15CD box set that focuses on the singer-songwriter's solo career. It includes every studio long-player along with live albums Live Rhymin' (1974) and Paul Simon's Concert in the Park (1991). This box set is now available for a limited time on Amazon UK at a very special price.
You might be forgiven for assuming that Simon's solo journey started with the Paul Simon album from January 1972, the one with the iconic cover with Simon in a hooded Parka jacket and transatlantic top ten hit Mother and Child Reunion. Not true. In actual fact his first solo LP was recorded way back in 1965. While travelling in Europe (and with just the one Simon & Garfunkel album released at that point) he recorded The Paul Simon Songbook in London. The album was later deleted for years but has been back in print for a while now. It's a fascinating listen thanks to the inclusion of early versions of songs that would later be re-recorded by Simon & Garfunkel including I Am A Rock and The Sound of Silence.
Critical acclaim and hits continued deep into the 1970s. There Goes Rhymin' Simon (1973) produced two massive singles in Kodachrome and Loves Me Like A Rock, both of which peaked at number two on the Billboard Hot 100. Simon went one better in February 1976 when 50 Ways To Leave Your Lover became his first (and only) US number one. The track with it's signature drum shuffle (courtesy of Steve Gadd) and memorable chorus of childlike rhyming couplets is one of Paul Simon's best-loved songs and was lifted from the pithily titled Still Crazy After All These Years. That Grammy-winning album was issued in late 1975 and also featured My Little Town a one-off studio reunion with his old mucker Art Garfunkel.
Like his Dakota neighbour John Lennon, Simon had a relatively quiet second half of the seventies and a studio album was not forthcoming, although new song Slip Slidin' Away was issued as a single to promote 1977's Greatest Hits, etc.
Fans had to wait until the early eighties when Simon returned with One Trick Pony (1980) but the commercial success of his previous albums was not repeated. Follow-up Hearts and Bones (1982) was nearly a Simon & Garfunkel album (the duo had toured in 1982) but despite Art working in the studio with Paul early on, none of his vocal contributions were included. Of course, if it had been the duo's sixth studio album massive sales would have been guaranteed, but as it was Hearts and Bones was a commercial low-point. The album deserved better with some fine work including the wistful title track (written about Simon's relationship with Carrie Fisher) and the improbably titled René and Georgette Magritte with their Dog after the War.
Paul Simon's musical curiosity (he'd become fascinated with a bootleg cassette tape of South African township music) led him to Johannesburg in 1985 and with long-time producer/engineer Roy Hallee he recorded the foundations of what would become his celebrated Graceland album, while controversially standing accused of breaking the cultural boycott imposed by the rest of the world due to the apartheid regime. The album was completed back in the USA during 1985/6 with Simon enjoying little interference from his record company who had all but written him off as a commercial prospect at this point. The album was released in September 1986 and had sold a staggering six million copies worldwide in less than a year and the single You Can Call Me Al (complete with Chevy Chase video) was his first UK top ten hit in 14 years.
Simons' interest in World Music continued with 1990's The Rhythm of the Saints and his preoccupation with The Capeman project – a musical he co-authored about the life of convicted murderer Salvador Agrón – took up much of his time and energy in the mid-nineties. The Capeman bombed, and when Simon recorded the songs for his own Songs From The Capeman album, the public was largely apathetic.
Studio output slowed in the following years but the Grammy nominated You're The One (2000) returned Paul Simon to the US top 20 albums chart and following another Simon & Garfunkel reunion tour (2003/4) Surprise was issued in 2006 an album that featured a musical collaboration with Brian Eno.
So Beautiful Or What is Paul's last studio album to date. Released to great critical acclaim in 2011, the record was produced by the late, great Phil Ramone and was a top ten hit album across the world.
---
The Complete Albums Collection box set includes all the bonus tracks featured on previous reissues. This includes the fantastic 'Story of Graceland' audio documentary from the 25th Anniversary of Graceland released in 2012.
A 52-page booklet includes photos and full track listings and credits and the box itself is a high quality affair with a tactile 'soft feel' rigid board box complete with hidden magnetic enclosure. The albums come in 'vinyl replica' card sleeves but lack any special finishes (e.g. the embossing or spot varnishing replicated on the Japanese mini-LP CD of Graceland).
The Complete Albums Collection is available now for a limited time at just £35 (you'll need to check 'other sellers' on the Amazon listing for correct price). That's incredible value for the impressive 'second career' of Paul Simon, now into its fifth decade.
---
This post is sponsored by Legacy Recordings.
---