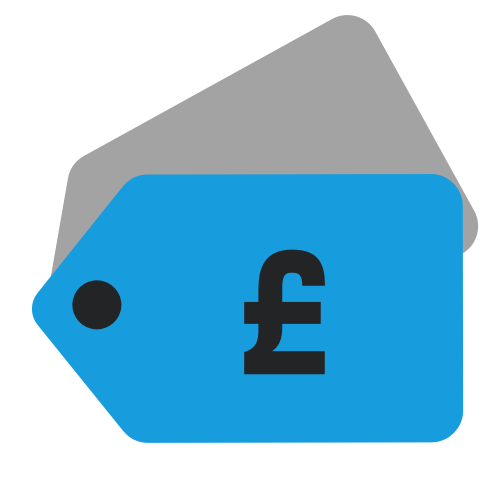 Deals
Deal alert / The Jam: Setting Sons box
The Jam's Setting Sons super deluxe box has been discounted before but never as cheap as it is right now on Amazon Germany.

At the time of writing (7.30 BST 19/4/16)  it can be bought for around £31 (€40) which is the lowest price-tag I've seen on this 3CD+DVD box set.
Tip: Remember, if you struggle on non-English language sites, use the google chrome browser, it will do all the translating for you. Also, you don't need to register with Amazon Germany either if you have an account with Amazon UK or US for example – it accepts the same log-in.
Disc 1
01 Girl On The Phone 2:57
02 Thick As Thieves 3:40
03 Private Hell 3:51
04 Little Boy Soldiers 3:33
05 Wasteland 2:52
06 Burning Sky 3:32
07 Smithers-Jones (Album Version) 3:00
08 Saturday's Kids 2:53
09 The Eton Rifles (Album Version) 3:59
10 Heatwave 2:24
11 Strange Town 3:48
12 The Butterfly Collector 3:05
13 When You're Young 3:12
14 Smithers-Jones (Single Version) 2:57
15 The Eton Rifles (Single Edit) 3:28
16 See-Saw 2:35
17 Going Underground 2:53
18 The Dreams Of Children 3:02
Disc 2
01 Strange Town (Alternative Take) 4:11
02 When You're Young (Alternative Take) 3:16
play 03 The Eton Rifles (Demo Version) 3:26
04 See-Saw (Demo Version) 2:33
05 Girl On The Phone (Demo Version) 3:02
play 06 Thick As Thieves (Demo Version) 4:04
07 Private Hell (Demo Version) 3:48
08 Little Boy Soldiers (Demo Version) 2:51
09 Wasteland (Demo Version) 2:41
10 Burning Sky (Band Demo Version) 3:23
11 Simon (Demo Version) 3:28
12 Strange Town (Demo Version) 3:23
13 The Butterfly Collector (Demo Version) 3:06
14 Burning Sky (Demo Version) 3:39
15 When You're Young (Demo Version) 2:49
16 Best Of Both Worlds (Remixed Demo Version) 2:03
17 Along The Grove (Demo Version) 2:15
18 The Eton Rifles (Band Demo Version) 3:29
19 Thick As Thieves (Peel Session, London / 1979) 3:50
20 Eton Rifles (Peel Session, London / 1979) 3:42
21 Saturday's Kids (Peel Session, London / 1979) 2:50
22 When You're Young (Peel Session, London / 1979) 3:15
Disc 3
01 Introduction / Girl On The Phone (Live / Brighton Centre, UK / 1979) 3:21
02 To Be Someone (Didn't We Have A Nice Time) (Live / Brighton Centre, UK / 1979) 2:15
03 It's Too Bad (Live / Brighton Centre, UK / 1979) 3:16
04 Burning Sky (Live / Brighton Centre, UK / 1979) 3:27
05 Away From The Numbers (Live / Brighton Centre, UK / 1979) 4:03
06 Smithers-Jones (Live / Brighton Centre, UK / 1979) 3:22
07 Little Boy Soldiers (Live / Brighton Centre, UK / 1979) 3:24
08 Strange Town (Live / Brighton Centre, UK / 1979) 4:14
09 Mr. Clean (Live / Brighton Centre, UK / 1979) 3:46
10 The Butterfly Collector / Private Hell (Live / Brighton Centre, UK / 1979) 7:12
11 Thick As Thieves (Live / Brighton Centre, UK / 1979) 4:17
12 When You're Young (Live / Brighton Centre, UK / 1979) 3:37
13 Eton Rifles (Live / Brighton Centre, UK / 1979) 4:13
14 Down In The Tube Station At Midnight (Live / Brighton Centre, UK / 1979) 4:39
15 Saturday's Kids (Live / Brighton Centre, UK / 1979) 3:11
16 All Mod Cons (Live / Brighton Centre, UK / 1979) 1:22
17 David Watts (Live / Brighton Centre, UK / 1979) 4:30
18 The Modern World (Live / Brighton Centre, UK / 1979) 2:17
19 Heat Wave (Live At The Brighton Centre, UK / 1979) 1:33
20 'A' Bomb In Wardour Street (Live / Brighton Centre, UK / 1979) 3:37
Disc 4 (DVD)
01 Strange Town 4:20
02 Butterfly Collector 3:55
03 When You're Young 3:30
04 Going Underground 3:20
05 The Dreams Of Children 3:02
06 Strange Town (BBC Top Of The Pops, London / March 1979) 3:40
07 Strange Town (BBC Top Of The Pops, London / April 1979) 3:51
08 When You're Young (BBC Top Of The Pops, London / 1979) 2:20
09 The Eton Rifles (BBC Top Of The Pops, London / 1st November 1979) 2:40
10 The Eton Rifles (BBC Top Of The Pops, London / 15th November 1979) 2:36
11 Going Underground (BBC Top Of The Pops, London / March 1980) 2:54
12 The Eton Rifles (BBC Something Else / 1979) 3:44
13 When You're Young (BBC Something Else / 1979)