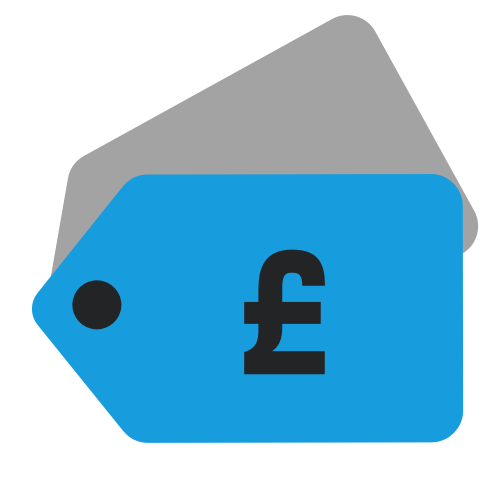 Deals
DEAL OF THE DAY: Bowie Box (10CD)
With this year's obsession with David Bowie's The Next Day you'd think he hadn't produced any decent work since 1983's Let's Dance.
The reality is that between 1993 and 2003 Bowie produced seven studio albums (counting Buddha of Surburbia) of which three are at least as good as (if not better) than The Next Day.

Back in 2007 when everyone was wondering if Bowie had hung up his recording-boots for good, Sony put together this 10CD box set which gathered together 2CD deluxe sets of Outside (1995), Earthling (1997), Hours (1999), Heathen (2002) and Reality (2003). It's important to realise that none of these two-CD sets were ever available separately, so they are all unique to this box, which didn't really have a name, but has become known as the 'Bowie Box'.
The Bowie Box went out of print, but Sony reissued it earlier this year. All the CDs are packaged in mini-vinyl replica sleeves, and we mean PROPER Japan-style replicas with inner sleeves and protective covers for CDs. They only lack the 'OBI' strips that you get with releases issued in Japan.
The bonus discs for each album offer a MASSIVE amount of remixes and extra tracks from CD singles, twelve-inch vinyl and whatever deluxe editions might have been issued at the time. So for example the rather good Seven (issued on three CD singles at the time!), from the middling Hours is included in demo form, two Beck remixes and a Marius De Vries Mix. You get five remixes of the excellent The Hearts Filthy Lesson from Outside as well as rare bonus tracks Get Real and Nothing To Be Desired.
In short, you get more or less every track commercially released around the time of each album. 123 in total.
This box is currently available to purchase on Amazon UK at the amazing price of £26! An iTunes-busting 21p a track! You cannot go wrong with this set, especially if you've only dipped your toe into '90s Bowie. It's highly recommended.
---
---
Track listing
OUTSIDE
CD1:
1. Leon Takes Us Outside
2. Outside
3. The Heart's Filthy Lesson
4. A Small Plot Of Land
5. Segue – Baby Grace (A Horrid Cassette)
6. Hallo Spaceboy
7. The Motel
8. I Have Not Been To Oxford Town
9. No Control
10. Segue – Algeria Touchshriek
11. The Voyeur of Utter Destruction (As Beauty)
12. Segue – Romana A. Stone / I am with Name
13. Wishful Beginnings
14. We Prick You
15. Segue – Nathan Adler
16. I'm Deranged
17. Thru' These Architect's Eyes
18. Segue – Nathan Adler (Version #2)
19. Strangers When We Meet
CD2 – Bonus Disc:
1. The Heart's Filthy Lesson – Trent Reznor Alternative Mix
2. The Heart's Filthy Lesson – Rubber Mix
3. The Heart's Filthy Lesson – Simple Test Mix
4. The Heart's Filthy Lesson – Filthy Mix
5. The Heart's Filthy Lesson – Good Karma Mix by Tim Simenon
6. A Small Plot of Land – Basquiat OST Version
7. Hallo Spaceboy – 12″ Mix
8. Hallo Spaceboy – Double Click Mix
9. Hallo Spaceboy – Instrumental
10. Hallo Spaceboy – Lost In Space Mix
11. I Am With Name
12. I'm Deranged – Jungle Mix
13. Get Real
14. Nothing To Be Desired
EARTHLING:
CD1:
1. Little Wonder
2. Looking for Satellites
3. Battle For Britain
4. Seven Years in Tibet
5. Dead Man Walking
6. Telling Lies
7. The Last Thing You Should Do
8. I'm Afraid Of Americans
9. Law (Earthling's On Fire
CD2 – Bonus Disc:
1. Little Wonder – Censored Video Edit
2. Little Wonder – Junior Vasquez Club Mix
3. Little Wonder – Danny Saber Dance Mix
4. Seven Years In Tibet – Mandarin Version
5. Dead Man Walking – Moby 1 Mix
6. Dead Man Walking – Moby Mix 2 US Promo 12″
7. Telling Lies – Feelgood Mix
8. Telling Lies – Paradox Mix
9. I'm Afraid Of Americans – Show Girls OST Version
10. I'm Afraid Of Americans – Nine Inch Nails V1 Mix
11. I'm Afraid Of Americans – Nine Inch Nails V1 Clean Edit
12. V-2 Schneider – Tao Jones Index
13. Pallas Athena – Tao Jones Index
HOURS:
CD1:
1. Thursday's Child
2. Something In The Air
3. Survive
4. If I'm Dreaming My Life
5. Seven
6. What's Really Happening
7. The Pretty Things Are Going To Hell
8. New Angels Of Promise
9. Brilliant Adventure
10. The Dreamers
CD2 – Bonus Disc:
1. Thursday's Child – Rock Mix
2. Thursday's Child – Omikron: The Nomad Soul slower version
3. Something In The Air – American Psycho Remix
4. Survive – Marius De Vries UK CD Single
5. Seven – Demo
6. Seven – Marius De Vries Mix
7. Seven – Beck Mix #1
8. Seven – Beck Mix #2
9. The Pretty Things Are Going To Hell – Edit
10. The Pretty Things Are Going To Hell – Stigmata Film Version
11. The Pretty Things Are Going To Hell – Stigmata Film only Version
12. New Angels Of Promise – Omikron: The Nomad Soul version
13. The Dreamers – Omikron: The Nomad Soul longer version
14. 1917
15. We Shall Go To Town
16. We All Go Through
17. No One Calls
HEATHEN
CD1:
1. Sunday
2. Cactus
3. Slip Away
4. Slow Burn
5. Afraid
6. I've Been Waiting For You
7. I Would Be Your Slave
8. I Took A Trip On A Gemini Spaceship
9. 5:15 The Angels Have Gone
10. Everyone Says Hi
11. A Better Future
12. Heathen (The Rays)
CD2 – Bonus Disc:
1. Sunday – Moby Mix
2. A Better Future – Remix by Air)
3. Conversation Piece [Written 1969 – Recorded 1970 – Re-recorded 2002]
4. Panic In Detroit – Outtake from a 1979 Recording)
5. Wood Jackson
6. When The Boys Come Marching Home
7. Baby Loves That Way
8. You've Got A Habit Of Leaving
9. Safe
10. Shadow Man
REALITY
CD1:
1. New Killer Star
2. Pablo Picasso
3. Never Get Old
4. The Loneliest Guy
5. Looking For Water
6. She'll Drive The Big Car
7. Days
8. Fall Dog Bombs The Moon
9. Try Some, Buy Some
10. Reality
11. Bring Me The Disco King
CD2 – Bonus Disc:
1. Waterloo Sunset
2. Fly
3. Queen Of All The Tarts – Overture
4. Rebel Rebel
5. Love Missile F1 Eleven
6. Rebel Never Gets Old – Radio Mix
7. Rebel Never Gets Old – 7th Heaven Edit
8. Rebel Never Gets Old – 7th Heaven Mix