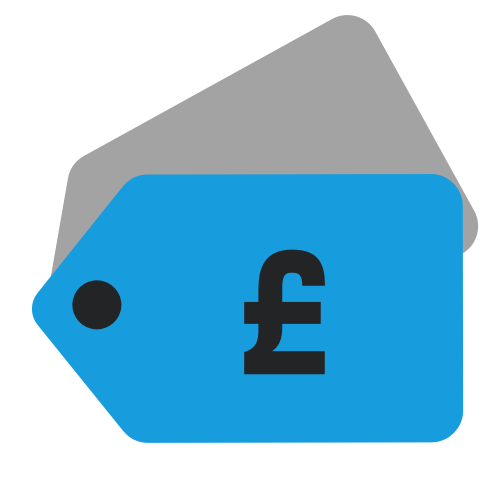 Deals
German 3-for-2 deal returns!
Updated on 17 Feb with some new selections!
Amazon Germany is price-matching local competitor Saturn/Media Markt with another outstanding 3-for-2 offer. You can buy three music box sets and get the third (the cheapest) for nothing, regardless of the price-tag. This deal runs until Monday 18 February.

Thousands of items are eligible (not just music), although remember you do have to buy from Amazon Germany direct and not any third party sellers. Also the discount will be automatically applied at the last stage of checkout.  This link shows everything eligible (you can search), but below is a list of SDE CD and vinyl favourites that are all in the deal!


The Beatles / The White Album 6CD+blu-ray super deluxe
David Bowie / A New Career in a New Town 13LP box
Who Can I Be Now? vinyl box, Loving The Alien vinyl box and Glastonbuy 2000 vinyl box also in the deal!
Metallica / Kill 'Em All  super deluxe
Ride The Lightning & And Justice For All super deluxe editions also in the deal.
Kate Bush / Remastered in vinyl I  4LP set
Remastered in Vinyl II, Remastered in Vinyl III, d Remastered in Vinyl IV also in the deal!
Paul McCartney & Wings / Red Rose Speedway super deluxe
Paul McCartney & Wings / Wild Life super deluxe
RAM super deluxe, Wings Over America super deluxe also in the deal!
The Kinks / Are The Village Preservation Society super deluxe
Creedence Clearwater Revival / The Studio Albums 7LP vinyl
Half-speed mastered vinyl
Jimi Hendrix Experience / Electric Ladyland 6LP+blu-ray box
Blu-ray features the new 5.1 surround sound mix.
Howard Jones / Human's Lib super deluxe box
Dream into Action super deluxe also in the deal!
Roxette / Look Sharp!  30th anniversary CD+LP+DVD box
'Boxette' DVD set also available in the deal
Kate Bush / Remastered Part I  7CD box
Remastered Part 2 11CD box set also in the deal.
King Crimson / Sailors' Tales 1970-1972 27-disc box set
Bob Dylan / More Blood, More Tracks 6CD super deluxe
The Cutting Edge 1965-66, Complete Album Collection Vol 1, and Trouble No More deluxe sets also in the deal.
Nazareth / Loud & Proud 41-disc box
John Lennon / Imagine 4CD + 2 x blu-ray super deluxe
Depeche Mode / Construction Time Again 12-inch singles box
Some Great Reward, A Broken Frame and Speak and Spell 12-inch boxes also in the deal. So is the 3 x DVD Video Singles Collection.
Jean Michel Jarre / Planet Jarre 2CD + 2MC box
Oxygene Trilogy box also in the deal
Roxy Music 3CD+DVD super deluxe
Yes / The Studio Albums 1969-1987 12CD box
Marillion / Clutching at Straws 4CD+blu-ray
Donald Fagen / Cheap Xmas: Donald Fagen Complete 7LP box
Pet Shop Boys / Please: Further Listening  2CD remaster
Actually, Introspective, Behaviour, Very, Bilingual and Nightlife 2CD sets also in the deal.
Sweet / Are You Ready? The RCA Era 7LP vinyl box
The Rollling Stones / Studio Collection 1971-2016 20LP set
All albums half-speed mastered!
Yes / The Steven Wilson Remixes 6LP set
Guns N' Roses / Appetite for Destruction 'locked n' Loaded mega set
'Standard' super deluxe also in the deal
George Harrison / The Vinyl Collection 18LP box
The Who / Quadrophenia: Live in London
This 2CD+DVD+2 x blu-ray set is the only place to get the Quadrophenia album IN FULL as a 5.1 mix!
Queen / Bohemian Rhapsody 2LP vinyl
Whitenake / Unzipped 5CD+DVD box set
Neil Diamond / 50th anniversary collectors' edition 6CD set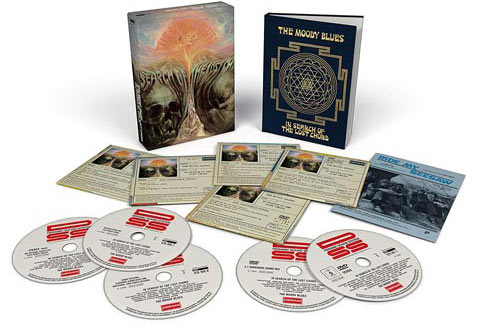 The Moody Blues / In Search of the Lost Chord 3CD+ 2DVD box set
Rush  / Hemispheres 40th anniversary  2CD+blu-ray+3LP box set
Simple Minds / Once Upon A Time  5CD+DVD super deluxe
U2 / The Joshua Tree 7LP vinyl box set
Vangelis / Nocture: The Piano Album vinyl LP
CD edition also in the deal