Saturday Deluxe / 4 April 2020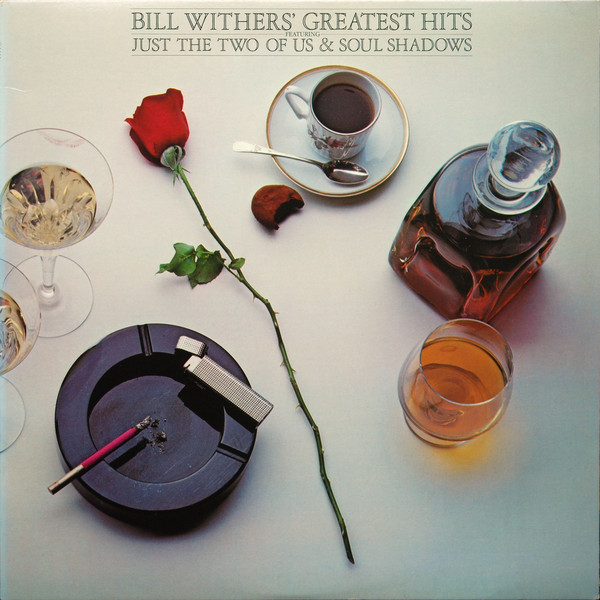 Farewell, Bill Withers
Sad news this week with the death of Bill Withers on Monday. He was a wonderful singer and songwriter and his 1981 'Greatest Hits' album is up there with the very best 'best ofs' ever issued. It really is ten tracks of perfection.

Although he topped the Billboard Hot 100 in America in 1972 with 'Lean On Me', surprisingly, he only ever had one top ten single in the UK – 'Lovely Day'. It was a hit twice, reaching number seven when first released in 1977 and then number four when remixed in 1988. By that point Withers had effectively retired, fed up with Columbia (who he'd signed with in 1975) refusing to release the music he presented to them, something that resulted in a frankly ridiculous seven year gap between 'Bout Love in 1978 and the final album, 1985's Watching You Watching Me.
On reflection, it seems a real shame that an artist of Bill Withers' calibre was driven away; disillusioned from the industry, in his mid-forties. It was the 1980s, I guess, which were choppy waters for some artists to navigate and while label mate Leonard Cohen managed to embrace the sounds and styles of that decade and win over new fans with I'm Your Man (in 1988), the same didn't happen with Withers who just wanted to write and sing songs his way (with Bill gone Columbia brought in Ben Liebrand to remix 'Lovely Day', which to be fair, worked from a commercial point of view).

This Grammy-winning box set was released in 2012 and is now out of print
So yes, there really should be more of them, but the songs he gave us do endure. As a teenager, I remember putting the pieces of the jigsaw together. 'Lovely Day' was included on the Now That's What I Call Music's compilation The Summer Album (much played in my Dad's car in the summer of 1986) and I then realised that this was the guy that wrote and sang the classics 'Ain't No Sunshine' and 'Lean On Me'. A decade or so later 'Who Is he (And What Is He To You)?' was used memorably in Quentin Tarantino's Jackie Brown.
One imagines someone at the record label is already working on plans to bring new (or old) products to the marketplace, but in terms of what to buy, you can't go wrong with the greatest hits pictured above. Collectors' looking to dig much deeper should opt for Sony's 2012 The Complete Sussex and Columbia Albums 9CD box set. It's pretty good and even won Best Historical Album Grammy in 2014. It includes the Live at Carnegie Hall album (also available as a stereo-only MoFi SACD). Sadly the box set is out of print, so you'll have to look around.
Bill wrote a note for the booklet that came with that box set. At the end he says "I remember a lot of good times making this music and the good things that happened to me as a result. Mostly, I remember what I am remembered for, the songs."