 News
Bryan Ferry / Royal Albert Hall 2020
New live album – Signed CD and vinyl available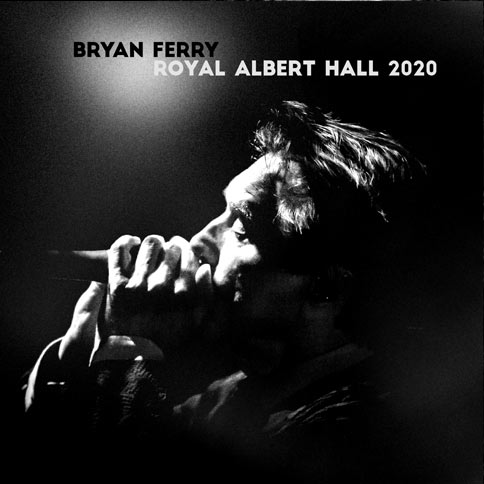 Bryan Ferry's concerts at the Royal Albert Hall earlier this year will be issued as a new live album early in 2021.

The March 2020 dates were the culmination of the UK leg of a scheduled world tour that would be suddenly curtailed by the COVID-19 pandemic.
Preceded by concerts in Glasgow, Newcastle, Manchester and Leicester, Ferry and his band showcased a new set of songs drawn from his solo career and the iconic Roxy Music catalogue, some recorded live for the first time. Royal Albert Hall 2020 is an 18-track selection.
All proceeds from this release will be shared between Bryan Ferry's band and crew members in an effort to support them until they can perform live again.
Fans can pre-order signed CDs or signed vinyl which are now available exclusively via the official Bryan Ferry online store. Royal Albert Hall 2020 is released on 2 April 2021.
Browse Bryan Ferry's online store for signed items and bundles
Royal Albert Hall 2020 2LP vinyl
Side A
1. The Thrill Of It All
2. You Can Dance
3. Pyjamarama
4. Out Of The Blue
5. Sign Of The Times
Side B
6. The Bogus Man
7. Casanova
8. Limbo
9. Just Like You
Side C
10. Same Old Scene
11. Hiroshima Mon Amour
12. Your Painted Smile
13. Make You Feel My Love
Side D
14. Dance Away
15. Avalon
16. Street Life
17. Virginia Plain
18. Editions Of You
Royal Albert Hall 2020 CD edition
1. The Thrill Of It All
2. You Can Dance
3. Pyjamarama
4. Out Of The Blue
5. Sign Of The Times
6. The Bogus Man
7. Casanova
8. Limbo
9. Just Like You
10. Same Old Scene
11. Hiroshima Mon Amour
12. Your Painted Smile
13. Make You Feel My Love
14. Dance Away
15. Avalon
16. Street Life
17. Virginia Plain
18. Editions Of You