 News
Moloko / Things To Make And Do / Limited edition 2LP coloured vinyl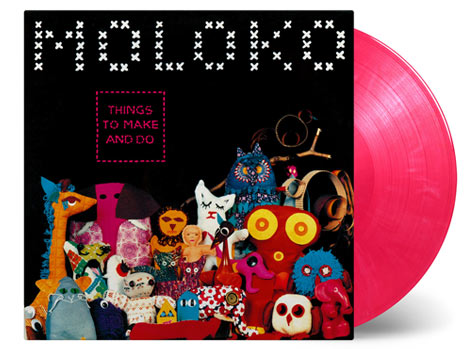 Music on Vinyl continue with their Moloko vinyl reissue campaign with a pink vinyl re-release of Things To Make And Do.

Originally issued in 2000, the album featured the electronic music duo's biggest hit single in 'The Time Is Now' which peaked at number two that same year.
This new double vinyl set is pressed on transparent pink vinyl and is limited to 3,000 units. It comes with a four-page booklet. The album includes the 'Boris Musical Mix' (ie the remixed version that was a hit) of 'Sing It Back'.
It is the second in a series of Moloko coloured vinyl reissues from Music On Vinyl, who will work through the group's catalogue in similar fashion during 2019.
Things To Make And Do will be released on 25 October 2019 via Music On Vinyl and can be pre-ordered via the SDE shop using this link or the button below.
SIDE A
Radio Moscow
Pure Pleasure Seeker
Absent Minded Friends
Indigo
SIDE B
Being Is Bewildering
Remain The Same
A Drop In The Ocean
Dumb Inc.
SIDE C 
The Time Is Now
Mother
It's Your Problem
It's Nothing
SIDE D
Bingo Massacre
Somebody Somewhere
Just You And Me Dancing
I Have A Cross To Bear You May As Well Use It As A Crutch
Keep Stepping
Sing It Back (Boris Musical Mix)