 News
The Jam / "The Gift" Super Deluxe Edition due later this year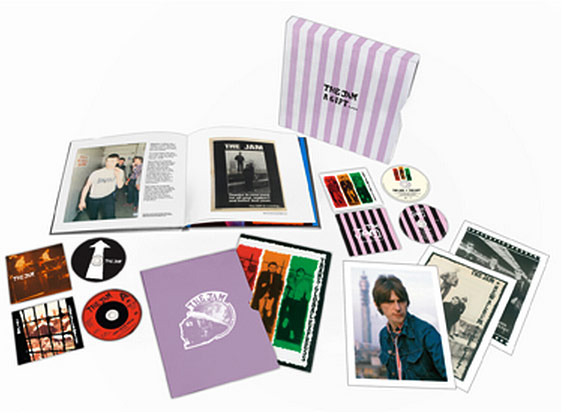 The Gift, The Jam's sixth and final studio album from 1982 is to be reissued later this year as a 30th Anniversary Super Deluxe Edition and Universal Music are asking the fans to 'get involved'.
They want you to submit any Gift-era images from the early '80s you may be in possession of – tour tickets, photos, posters, or newspaper articles – you get the idea. The best one submitted will win one of the super deluxe sets signed by Paul Weller.
No details are currently available with regards to track listings, but the official photo above suggests a four-disc set with a book, wallet with photos, and a sturdy slip case.
The Gift Super Deluxe Edition will be released on 18 November in the UK.
More details when we have them. Should you have any images to submit, then you can do so here.