 News
Three is the magic number as Record Store Day moves to a trio of 'drop' days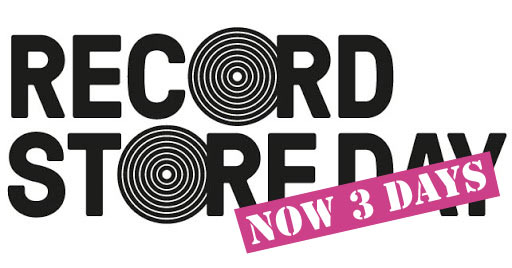 20 June date not happening as RSD event split into three days
This year's Record Store Day is moving again, due to the COVID19 pandemic, and will now be split into THREE 'drop' dates: 29 August, 26 September and 24 October.

Record labels are being encouraged to evenly split their releases across these three days and the online sales rules for participating retailers are expected to be relaxed with RSD shops likely to be able to sell stock online at the end of each of the three dates (instead of waiting a week).
A new RSD list will be published on 1 June which will show which releases will be available on which days.
This new plan of action is thought to be a compromise solution that takes into account various territories around the world and the different stages they may be at in terms of managing the pandemic situation.
This is clearly an incredibly challenging situation for labels, retailers and the industry in general and it remains to be seen how it will all work out. By definition, the event has been diluted, and while the end of August seems like a long way away, we have no idea at this stage what social distancing rules may remain in place, wherever we may be in the world. Also, if stock does indeed become available online more quickly, is that likely to be a deterrent to getting out there and queuing up at your local record shop?
The other thing to consider is whether the record labels are still willing to honour their original RSD intentions. They have been sitting on stock for quite a few weeks at the time of writing, and may not be delighted at being told that at least some of their releases can now only happen on 24 October, which is nearly seven months away. There will be a temptation, perhaps, to redesignate releases as non-RSD and get them out into the marketplace much earlier. They could still support the local record shop community by making the releases 'indie-exclusive'.
Of course, let's not forget that as well as these three days, there is also the 'RSD Black Friday' which apparently is still being planned and on schedule for 27 November. So that's four Record Store Days in a row in America, which certainly seems like overkill.
What are your thoughts on these plans? Do you think three days is the right solution? Leave a comment.