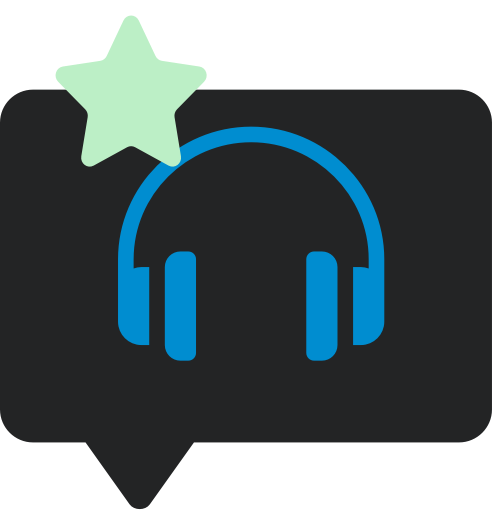 Reviews
a-ha / Cast in Steel: Track by track

a-ha's tenth studio album, Cast in Steel, is released today. SDE has been listening to it for the last two weeks thanks to a special preview and returns a track-by-track verdict below.

Cast in Steel
The album's title track is a mid-paced number written solely by Paul Waaktaar-Savoy. It's a very strong, melodic opener with strings, acoustic guitars and some wonderful chord changes, particularly when Morten sings "forget how everything fades away" at the end of the first verse. A great chorus: "I'll never get over what we said, it lingers in my head / I'll always remember what we knew, 100 percent to be true / to be right, to be real, set in stone and cast in steel". It's a fine start to the album, with the usual excellent Waaktaar-Savoy lyrics. 4/5
Under The Makeup
What is effectively the first 'single' (digital only) is already starting to sound like a rock-solid a-ha classic. Effortless melody, dramatic windswept strings, brilliant chorus. A fine, fine song. You just wish this could be released in the era where this kind of single would storm into the UK top ten singles chart. Sigh. This is again composed by Paul Waaktaar-Savoy. 5/5 


The Wake
Track three is very much a Morten song. He composed the music with Peter Kvint (the two of them also produce) and co-wrote the words with Ole Sverre Olsen. Someone has been listening to Depeche Mode's Violator (not exactly a bad thing…) because the opening is very reminiscent of sound elements on that 1990 album. Another song about a troubled relationship with another flowing chorus that gets stuck in your head "Baby this is a wake, you and I will not escape, as time goes by / The world's never been older, your head on my shoulders, so close your eyes.". The Wake has a satisfying pulsating backing track punctuated by some great bits of riffing guitar.  4/5
Forest Fire
The 'Take on Me' synths come out for the first time on the intro to Forest Fire. After a great intro and strong-ish verse (Morten sings the word 'matter' in a very Morten-esque way) the chorus ends up being the weakest part of this song. It's not bad, but Harket pitches it quite high which is slightly wearing and the melody can't match the first three tracks. Steve Osbourne, Mags and Erik Ljunggren produce Forest Fire which has four writers including Morten and Mags. Paul clearly had little involvement and it shows. 3/5.



Objects in the Mirror
Magne Furuholmen wrote this one by himself. Someone clearly forget to tell him that there is already a song called Objects in the Rear View Mirror May Appear Closer than They Are (the Meatloaf track from '94) because that line is repeated almost exactly here (or maybe he doesn't care). Again, the verses are more interesting than the chorus which is a bit predictable. Five tracks in and you are starting to wish they'd give the strings a bit of a rest. 3/5
Door Ajar
The first track which features a-ha's old mucker, Alan Tarney, on co-production duties is a big disappointment. After a couple of middling songs I was hoping that Door Ajar, written by Paul, would be as good as Cast in Steel and Under The Makeup, but this is far from the case. It's a horrible title and the song has a rather rambling, aimless structure. I'll go further, Door Ajar is actually quite boring. A bad day at the office for Mr Waaktaar-Savoy. 2/5
Living at the End of the World
Think 'Stay on These Roads'. Living at the End of the World has that kind of vibe – a slow ballad with a stirring chorus. Having said that it doesn't move me the way Stay On These Roads does, because lyrically it's not as strong as that 1988 top five hit. This is another Morten-heavy track with the same writing/production team as The Wake. 3/5.
Mythomania
Mags makes up for Objects in the Mirror with this fantastic song which again references the sonic pallet of Violator. It's all beats and synths and the better for it. It's arguably a bit plodding on the verses but the chorus is superb, even if you do find yourself wondering what words Mags has come up with next to rhyme with 'Mythomania'! On reflection, perhaps a great production more than a truly great song, but nevertheless Mythomania gets Cast in Steel back on track. 4/5.
She's Humming A Tune
This has been left off the vinyl version of Cast in Steel, which is scandalous because it's much, much better than Door Ajar. It's has a quirky, scratchy acoustic guitar intro and the pacey pop of She's Humming A Tune is enhanced by some great music and analogue-sounding synths. And no strings for a change. Superior pop music. This is written by Paul and like Cast in Steel and Under The Makeup is co-produced with Erik Ljunggren. 4/5
Shadow Endeavours
Oh dear. Alan Tarney should have really stayed at home because another track on Cast in Steel with him co-producing is another turkey, I'm afraid. Actually, I'll qualify that. Shadow Endeavours is awful up until 2.50 when the last one and a half minutes are amazing. This is written by Paul and it's as if he has fused two songs together, when he should have dumped the first one and concentrated on the second. "Shadow Endeavours" is also the worst title for a song since, well since Door Ajar. 1/5 for the beginning. 4/5 for the end.
Giving Up The Ghost
Giving Up The Ghost is another Mags song. He produced it with Erik Ljunggren and like Mythomania it's a great sounding track. It has a pleasing darkness to it, both in terms of the lyrics and the music. This is the second song from the album omitted from the vinyl, but for me it's better than Shadow Endeavours and Mags' own Objects in the Mirror so that decision is a poor one.  3.5/5
Goodbye Thompson
a-ha have a solid record at ending albums with broody and quirky tracks. Here I Stand and Face the Rain (Hunting High and Low), Soft Rains of April (Scoundrel Days), and in particular (Seemingly) Non-stop July (East of the Sun West of the Moon) and Memorial Beach (Memorial Beach). Goodbye Thompson is definitely quirky and hints at something sad and mysterious but it's not really as moving or emotionally engaging as those other songs listed. This is at least the best of the three track written by Paul and co-produced with Alan Tarney. 3/5.
Summary
The world is a better place when a-ha are releasing albums and Cast in Steel – in places – shows that the group can still cut the pop mustard when they put their minds to it. The start of the album suggests that Paul has hit a rich vein of form and that the listener is in for something very special, but ultimately Waaktaar-Savoy can't maintain the really high quality throughout, and Door Ajar and Shadow Endeavours are weak by his usual standards. Mags and Morten both contribute a really great track apiece (The Wake, Mythomania) and Living at the End of the World (Morten) and Giving Up The Ghost (Mags) are solid pop. 
The band have been guilty in the past of some rambling, over long albums (the 15-track Lifelines is the main culprit) and Cast in Steel would benefit from losing a couple of songs, to make it leaner and frankly, better. Ironically, they've done just that for the vinyl edition but in my opinion they have removed the wrong tracks. Over the years, Mags and Morten's songwriting contributions have grown and no doubt 'band politics' come in to play when deciding what to include and what not to include on an album. Are either of the three members able to put ego (and thoughts of publishing) to one side and say 'let's leave my track off, because yours is better"?
Also, let's consider that a lack of physical singles might mean that what in the past, may have been considered for a B-side now gets 'upgraded' to fully-fledged album track.
The standout song is Under The Makeup –  that will undoubtedly appear on future compilations and future set-lists and hold its own with no problem at all. But while it's much more than a one-trick pony, at least a third of Cast in Steel suffers from being rather predictable and doesn't generate that spark that fires up really engaging pop music. Or to flip that around and finish on a positive note, Cast in Steel is two thirds a fine pop album.
Overall rating 3/5.
Fanbox
2CD
Vinyl
Standard CD
---
Track listing
CD
01. Cast In Steel
02. Under The Makeup
03. The Wake
04. Forest Fire
05. Objects In The Mirror
06. Door Ajar
07. Living At The End Of The World
08. Mythomania
09. She's Humming A Tune
10. Shadow Endeavors
11. Giving Up The Ghost
12. Goodbye Thompson
CD 2 (deluxe edition only)
01. The End Of The Affair
02. Mother Nature Goes To Heaven (Original Version)
03. Nothing Is Keeping You Here (Original Version)
04. Shadowside (Demo Version)
05. Start The Simulator (Stereophonic Mix)
06. Foot Of The Mountain (Mark Saunders Remix)
Vinyl Album
Side A:
Cast In Steel
Under The Makeup
The Wake
Forest Fire
Objects In The Mirror
Side B:
Door Ajar
Living At The End Of The World
Mythomania
Shadow Endeavors
Goodbye Thompson