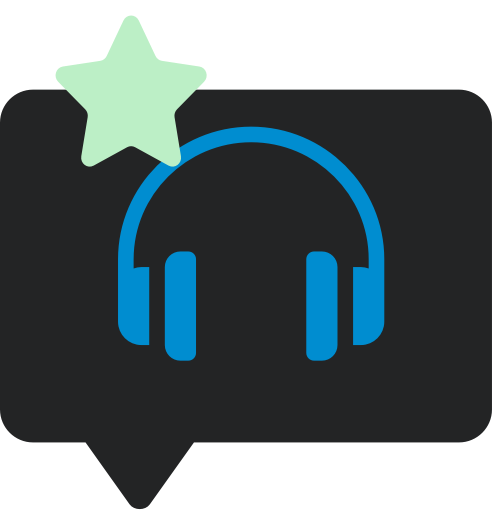 Reviews
A-ha / Ending on a High Note-The Final Concert / 2CD+DVD Deluxe
"Let's stay friends forever…"
So a-ha bid farewell to the fickle world of pop. The bonds which tied them for so many years have loosened and Morten Harket, Magne Furuholmen and Pål Waaktaar-Savoy are going their own separate ways. To commemorate the occasion they have released their very last concert from 4th December 2010 at the Olso Spektrum, in their home town of Norway, on CD, 2CD+DVD and Blu-ray. Full details on configurations can be found here.
It's a shame they didn't choose to release one of the concerts from last year, where they were joined by a full orchestra and performed albums Hunting High and Low and Scoundrel Days in order and in their entirety. I was lucky enough to be at the Royal Albert Hall gig and it was a truly magical experience.
Instead they have chosen the safer option of the 'greatest hits' set list with the standard live-band arrangements.
It's still a phenomenal concert, charged with emotion – the band knowing that this really is farewell.
The set-design and lighting are very impressive and the direction (10 HD cameras were used during filming) is effective and unobtrusive – no irritating MTV-style fast-cutting.
It's should be noted that this footage is actually a combination of performances on the 3rd and 4th of December rather than just a straightforward recording of one night (logistically challenging in terms of camera set-up) and also that it's not quite the full concert. The Bandstand from 2009's swan song Foot of the Mountain is omitted, as is Bowling Green – an acoustic cover of an Everly Brothers song that was co-written by Tery Slater who helped  a-ha launch their careers back in 1986 when he became their manager.
The Deluxe Edition (reviewed here) includes a DVD of the concert and 2 CDs of the concert audio (the track listing is identical with 20 tracks over the two discs).
"There's got to be some way to keep my troubles distant"
Has there ever been a better pop song intro than The Sun Always Shines on TV? This track kicks things off. The synths murmur nicely for a few minutes as we see the band backstage indulging in a few this-is-the-end man hugs before leaving their dressing rooms and making their way onto the stage. Then the familiar piano motif chimes in, the drums burst to life and 'Hurgh!' we're off!
The band all look great. Perhaps time has been a little less kind to Pål but the modest songwriter still looks suitably lean and cool with his stubble. What follows is a 100 minute trawl through one of pop's best back catalogues.
No album is forgotten and it's was nice to see the band tackle Move to Memphis from 1993's Memorial Beach – including an amusing moment when 'the boys' all rock-out together at the front of the stage with guitars in hand!
The great double-header that is Scoundrel Days and The Swing of Things follows soon after and one suspects that second album Scoundrel Days is the one they are most proud of. It certainly has the best representation here with six of it's ten tracks included (they only do three from the first album). Other highlights include the single Forever Not Yours, Manhattan Skyline and the autobiographical Summer Moved On.
There is a great "now, you…"  moment on the DVD at the end of Hunting High and Low where the crowd of almost 10,000 sing along to a visibly moved Morten Harket. Unfortunately this is edited out of the CD audio.
In fact all of the interesting and sometimes emotional in between song chatter is cut from the CD audio. Understandable, to a degree, in the age of shuffled iPod playlists etc. but a lot of the emotion of the evening is lost. Even Mags' wistful final words before the inevitable Take on Me encore "it ends where it started…" are brutally chopped. And you don't get so much as a "goodbye" at the end! In this respect the DVD is more engaging than the CD and while I wouldn't go so far as to suggest you have your hankies at the ready, fans will find it hard not to get a little sentimental as they play these songs for a last time in front of the adoring crowd.
The performances dip a little in places. The Blood That Moves the Body loses a little of it's cinematic feel and Minor Earth, Major Sky and Foot of the Mountain feel a little like they are there to represent their respective albums rather than on merit.
A word on the sound. I was excited to see full Dolby Digital and DTS 5.1 surround sound options and was anticipating something spectacular with the sound cranked up. However the surround mix is a little underwhelming. The rear speakers were hardly used at all, just low-level atmosphere. Occasionally some crowd singing or cheering would flick to the rear channels but not very often. That said, the quality of the audio recording is excellent (64 audience and band microphones were used to capture everything on the night).
The bonus features on the DVD are slight. We get a 15 minute documentary feature where the band (individually) discuss their feelings on coming to the end, intercut with lots of footage of fans telling us how much they are going to miss them. There is also a photo gallery. That's it. A DVD commentary with the band sitting, watching and talking about their performance as it unfolded would have been a nice touch, but it sounds like the band don't sit on the sofa together too much these days!
"Season's can't last…"
Ending on a High Note is very much an album for the fans. Live albums are rarely essential listening and this one is no exception. That said, if you view this deluxe edition as a superbly produced DVD with a double-CD thrown in as a bonus, it makes much more sense. It's a visually arresting performance tinged with a-ha's favourite emotion, melancholy. They will be missed.
[nggallery id=7]